Provost Patrick Prendergast has warned that Trinity may need to reduce the number of students it admits in the next five years, arguing that reducing the staff–student ratio is crucial if the College is to arrest slides in university rankings.
Speaking today on the Seán O'Rourke show on RTÉ Radio 1, Prendergast said Trinity's fall in the Times Higher Education rankings – the largest of any university in the world – "comes down to money in good measure", in arguably his most full-throated attack yet on government underfunding in higher education.
Prendergast said the College is considering reducing the number of students it admits by five per cent per year for the next five years, in an attempt to bring Trinity's staff–student ratio into line with other universities around the world.
ADVERTISEMENT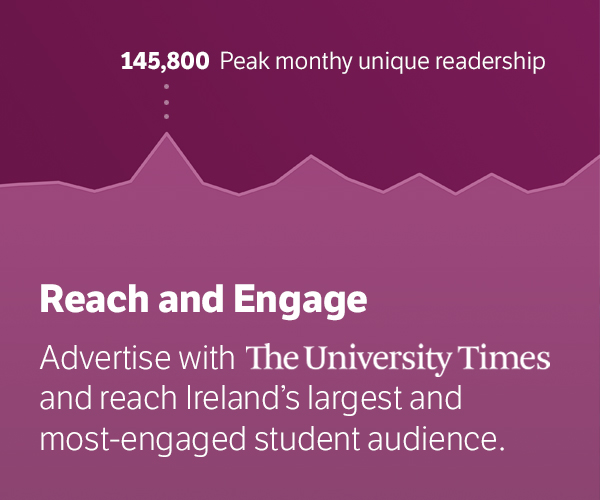 Currently, Trinity's staff–student ratio is 18 students to every teacher, he said, which is much poorer than the UK average of 14 students per teacher, after a rapid increase in the number of students attending third-level in Ireland.
The best universities, he told O'Rourke, have a ratio of around 10:1.
And he said that a funding increase of €30 million – a 10 per cent improvement – is needed in next week's budget if Trinity is to reduce its staff–student ratio to 16:1.
Prendergast rejected the idea that an increase in fees is unfeasible for the government due to its potential unpopularity. "I don't accept politicians putting their hands up", he said, and arguing that they cannot increase fees.
Repeating remarks he made in an interview with The University Times over the summer, Prendergast said that "I'm not an advocate for income-contingent student loans". He said that a publicly funded higher education system is a preferable model.
But, he said, "we must find a way" of solving higher education's funding issues, criticising the government's inaction in the face of the "very clear" options spelled out in 2016's Cassells report.
Prendergast also condemned the government for its "industry led" approach to research funding, labelling "short sighted" its preference for funding research in collaboration with industry over funding "research that's led by scientists in the search for scientific discovery".
He said Ireland is not funding the kind of research that improves universities' reputation in the long run.
Prendergast also called on the government to invest more in third-level infrastructure. He said projects like Trinity's Business School, which was paid for without any state funding, are not necessarily the blueprint for a sustainable infrastructure model.
Correction: 14.21, October 2nd, 2019
An earlier version of this article incorrectly stated that Provost Patrick Prendergast had warned that Trinity may reduce the number of students it admits by 25 per cent over the next five years. In fact, the College may cut the number of students by five per cent per year over the next five years.