The Union of Students in Ireland (USI) is to bring its mental health roadshow back for a second year, in a project funded by the HSE.
USI officers will this week travel across the country promoting a campaign set up to raise awareness of student mental health issues, beginning in Technological University Dublin.
In a press statement, USI president Lorna Fitzpatrick said: "Mental health is an issue close to every students heart and it is vitally important that students are made aware of the services available to them when they are not feeling their best."
ADVERTISEMENT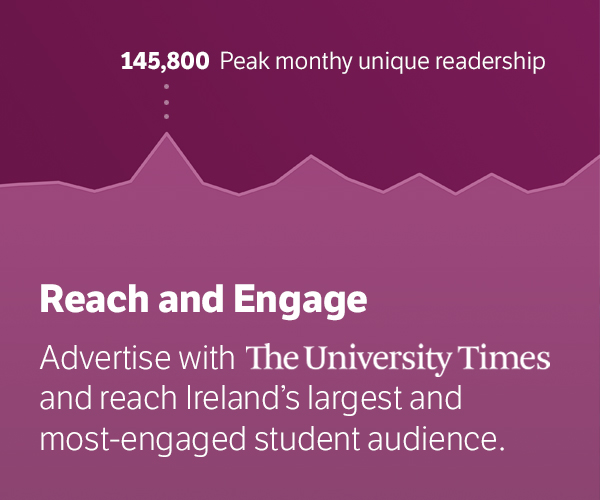 "We want to take the stigma out of mental health", she said, "which is why for the next week we will be across the country talking about it, providing student support cards and informational flyers for every USI affiliated Students' Union across the country to provide for the students we represent".
Fitzpatrick continued: "This week, we welcomed the €2 million funding for Student Counselling Services that the department of education and skills have secured in the Budget 2020. This additional funding will allow Higher Education Institutions to provide additional support to students through the Student Counselling Services."
In a press statement, Anne Marie Donoghue, the general manager of mental health for the HSE, said: 'Initiatives like this offer practical sign posting for students that are hugely important, however, it also vital that we remind students of the everyday things they can do themselves to maintain their own mental health."
"Young people", she said, "are a priority group that are identified within our Connecting for Life, Ireland's National Strategy to Reduce Suicide 2015-2020, so we are delighted to support the Re:Charge campaign that has been developed specifically for students".
The campaign to improve the mental health of Irish students is based on three core pillars: healthy eating, physical activity and talking to someone when feeling overwhelmed.
Last month, a report published by USI found that more than one in three students are experiencing high levels of anxiety, with over 29 per cent experiencing depression.
Last week, a project led by a Trinity psychologist helped unearthed major new findings showing that the diagnosis and treatment of mental illness may need to be re-examined.
Dr Claire Gillian, an assistant professor of psychology, was the lead author of a project that indicates that more individualised approaches are needed when it comes to defining mental illness.