Trinity's libraries are to employ a team of postgraduate students for the upcoming revision and assessment periods to monitor study spaces and prevent "desk hogging" .
The monitors will leave notes on desks that appear to be unoccupied but have possessions such as books and laptops on them. The notes will inform the "desk hogger" that if they do not reclaim the space within a certain period of time, the belongings will be removed.
Speaking to The University Times, Peter Dudley, a sub-librarian for reading room services and space and readers' services, said that the so-called practice of "desk hogging" is "probably the single biggest issue that arises for students generally".
ADVERTISEMENT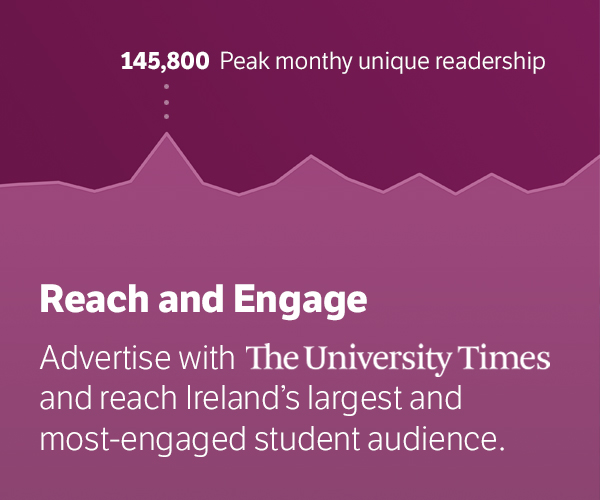 "What can happen", he said, "is someone can commute up from outside Dublin, try and get to the library at seven in the morning – which is the earliest they can get onto campus – and they go up to the 24-hour space and they find that there might be a few spaces visually that are unoccupied but are full of books and coats and whatever else, and they can't actually sit down to study."
The new system for Trinity's libraries was modelled on similar practices in other colleges, including the University of Limerick and the University of Birmingham.
"What tends to happen in other libraries is that it leads to a change in behaviour really quickly, so within a couple of weeks people stop taking very long breaks, because they know that their stuff will be moved to the side", he said.
Dudley added that one of the effects on College's libraries of the restructuring of the academic calendar as part of the Trinity Education Project (TEP), was that the libraries became "much fuller, much earlier".
"The way students are working now, they're starting to come in and get stuck into assignments quite a bit earlier than they would have in the past", he said.
An email was sent to postgraduate students advertising the position today. The libraries will then launch a communications campaign to inform those using the study spaces of the incoming changes.
"One of the things about it is if you're touching people's personal belongings and moving them to a location away from the desk, people have to know that that's the rule in advance", Dudley said.
"It's kind of a well known phenomenon, it happens everywhere, and it's kind of understandable", he added. "If you know a building is really busy, you're going to be tempted to leave your stuff there. You might imagine that you won't be able to find a space after your break if you take your stuff away."
"But, if you've got a system in place where everyone is having to follow these rules what you'll find is there is a turnover and people can nearly always find a space."
Students leave an array of items on desks, from laptops and books to even a pumpkin, which was left on a desk in the Ussher library this week.