Trinity students have set up a College branch of Students for Sensible Drug Policy, a campaign group advocating for harm-reduction measures on drug use, including the introduction of drug-testing facilities at Trinity Ball.
The group, founded by final-year law student Eolann Davis, held its first meeting on Thursday, attended by around 20 people.
Davis said that he hopes to work with Trinity College Dublin Students' Union (TCDSU), given its mandate to support drug decriminalisation. The union first voted for this mandate in 2016 and renewed it this year.
ADVERTISEMENT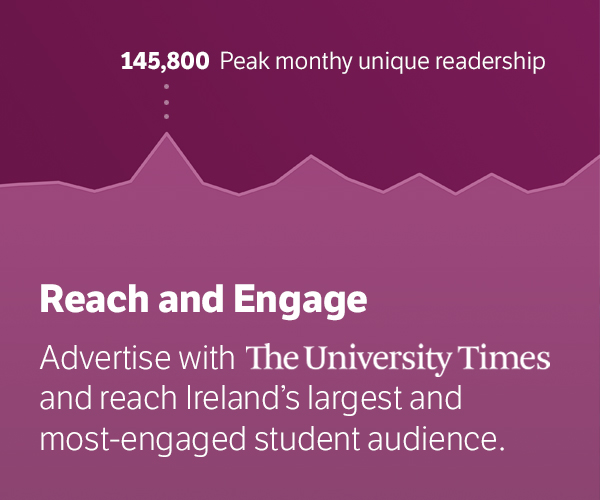 The establishment of a formal branch committee was also planned.
Sign-ups were first taken for the group at the end of a talk held by Trinity Labour on supervised injection facilities two weeks ago.
Students for Sensible Drug Policy already has branches in University College Cork (UCC), NUI Galway, Dublin City University (DCU) and University College Dublin (UCD). The organisation was founded in 1998 in the University of Massachusetts, and now has over 300 branches globally.
Earlier this year, the UCC branch of the group planning to give out drug-testing kits to students were refused permission to provide students with drug-testing kits by the college's authorities.
In a Facebook post, the group said: "Due to things out of our control, we are not permitted to run the Drug Test Kit Handout events anymore."
"We are so sorry to those who were hoping to come along and receive vital harm reduction information and a test kit with an explanation of its limitations and how to use it", the post said. "The University will not let us hand them out until the HSE approves of them."
The post continued: "We know we have been allowed to run these events previously, we are as dissapointed [sic] as you are. More information on what we can do to push for safer drug use for students in relation to the use of test kits will follow in the next coming days."
EchoLive.ie initially reported that the kits would be handed out on Tuesday and Thursday of freshers' week in the college's West Wing.
Speaking to EchoLive.ie, the group's chairwoman, Ruby Lawlor, said: "A student will be able to use this 1-time use kit to test for the presence of a particular substance, and whether there are certain adulterants present. Some also test for the purity of a substance."
"These kits do have their limitations", she added. "Unfortunately this is the best that SSDP can provide for students that, no matter what would be taking drugs during Freshers Week, whether pushed to avoid them or not."
The kits are not currently endorsed by the HSE. Recently, HSE National Clinical Lead for Addiction Services Dr Eamon Keenan said that such kits may not detect all drugs present in the substance being tested.
Lawlor called for a review of the HSE's policy on drug testing kits.
"Young people all over Ireland continue to use substances without knowing the contents of them", she said.
"SSDP believes in accepting the reality and doing what we can to reduce harms associated with substance use", she added. "When the students come to collect these kits, they will be given a talk about how exactly to use them, their limitations, and other harm reduction advice based on the drug they intend on using."
Earlier this year, a Cork Institute of Technology student died after taking an adulterated batch of ecstasy at the Indiependence music festival.
Jack Downey, aged 19, died in Cork University Hospital on August 4th, two days after falling ill at the festival.
Downey's parents have since spoken out about the dangers of drugs.
Speaking to the Sunday Independent, Elaine Downey said that "we can't let what happened to Jack happen to any other boy or girl. People have to stand up and speak. The young people need to look out for each other".
She added: "People should be willing to pull youngsters aside if they are doing what they shouldn't be doing, even if they get a tongue-lashing for intervening. We are all too casual about what is going on among young people in Ireland. "
At this year's Trinity Ball, €1,400 worth of drugs were seized in a Garda operation and 26 students were arrested. The drugs seized included cocaine, ketamine and MDMA.
The Irish Sun reported that 26 attendees were detained and searched on suspicion of possessing drugs.
Last year, students expressed concerns online about the presence of sniffer dogs at the ball. Trinity Ents later confirmed that, while the ball area would be searched by sniffer dogs under the direction of the Garda Drug Squad in advance of the event, no such dogs would be present for the event itself.