A Trinity research team has revealed a new role for a particular protein in regulating immune cells involved in multiple inflammatory diseases.
The findings, reported today in Cell Metabolism, the world's leading metabolism journal, outline how the protein PKM2 can act as a potential therapeutic target in the treatment of disorders which are stimulated by overactive immune cells that destroy the tissues of the body, such as psoriasis and multiple sclerosis.
Working with a research team led by Prof Luke O'Neill, a professor of biochemistry in Trinity's School of Biochemistry and Immunology, the study's lead author – Dr Stefano Angiari, who is a biochemistry research fellow – explored the role of PKM2 in the regulation of two cell types, Th17 and Th1.
ADVERTISEMENT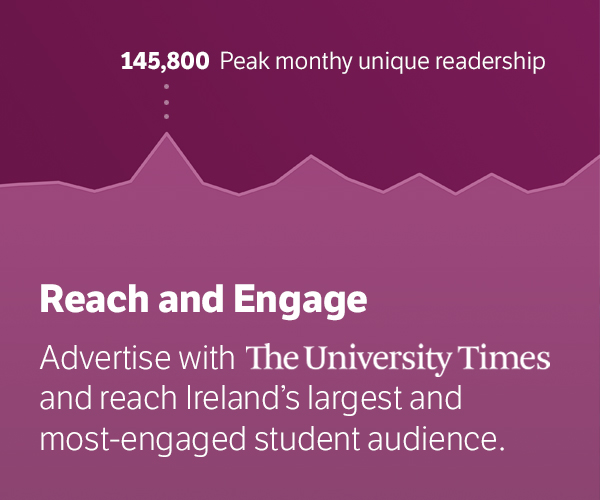 In a press statement, Angiari said: "Th17 and Th1 cells are very important for the damage that happens in auto-immune diseases such as psoriasis and multiple sclerosis. We have found that interfering with PKM2 blocks these cells and limits inflammation."
O'Neill added: "PKM2 is a fascinating protein that has a role in how cells use glucose for energy, but it also moonlights in the immune system, where we have found it can be especially troublesome. We are currently exploring it as a new target for therapies that might work in patients with diseases like psoriasis and multiple sclerosis, where treatment options are limited."
Multiple sclerosis is a lifelong condition that can affect the brain and spinal cord. Fatigue, muscle stiffness and spasms are just some of the symptoms that you could experience if you are suffering with MS. In some people, their reactions could be worse than others, and as treatments are limited, individuals have had to find methods that can help them to relieve some of the problems they are facing. Some people may have found this relief and comfort in something similar to these exclusive extracts of cannabis shatter. In most recent years, medical cannabis is being used amongst more people who are suffering from a physical or mental ailment, and has been seen to be effective. The next stage though is to find a more permanent treatment that people can take to help them further.
The research was sponsored by the EU Marie Curie programme, and the Wellcome Trust.
Last month, two Trinity researchers were among six recipients of a €25 million grant from Science Foundation Ireland to support new research infrastructure.
Prof Kingston Mills and Prof Mani Ramaswami, researchers based in the Trinity Institute of Neurosciences, will receive funding to support high-quality research activities and innovation in areas of strategic priority across a variety of disciplines.
Earlier this year, the presidents of all seven Irish universities called for a rethink on how research is funded in Ireland after the European Research Council granted Irish-based researchers only one of its 408 grants.
In a press statement, the chair of the Council of the Irish Universities Association and President of Dublin City University, Brian MacCraith, said that Ireland's lack of funding grants from the European Research Council was "a clear warning signal that demands urgent attention from government and the funding agencies".
"As an island economy on the western edge of Europe, it is imperative that we have a world-class university sector to compete effectively for international investment", he said. "Research plays an integral role in maintaining a world-class system. We now have a highly regrettable situation where many of our top scientists and researchers are getting no national funding."