Ireland is currently ranked as the worst-performing country in Europe for taking action against climate change. Global temperatures are rising quickly, with global natural systems undergoing destabilisation at an unprecedented rate, while more than 75 per cent of the earth's land has been notably degraded. Inhabitants of the world, of Ireland – and of Trinity – currently face an unprecedented level of threat, and the need for action is undeniable.
Climate Case Ireland, a recent court trial where environmental activists sued the government for what they said was its neglect of its citizens' right to life, was an example of people banding together in an organised fashion to take their decision makers to task for their climate plans.
But the fight against climate change isn't just taking place on the streets, or in the Dáil – it's also happening in universities, where academics work every day to solve the problems facing the planet.
ADVERTISEMENT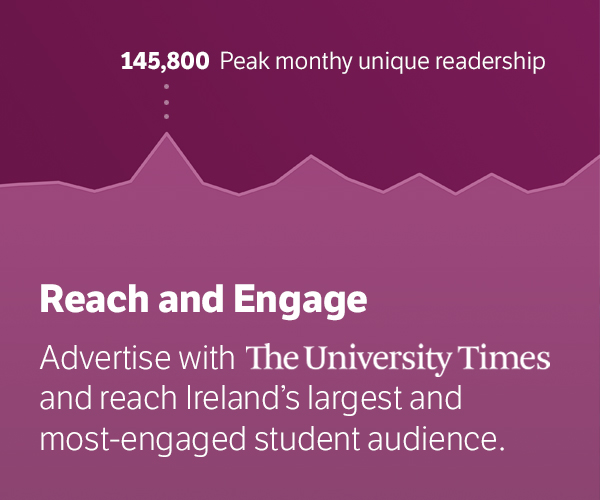 Dr Matthew Saunders is an assistant professor in Trinity's Botany Department who specialises in environmental physiology. He says that the "land use and agriculture sector plays an extremely important role in national emissions. From a point-source perspective, [emissions] are coming from soil management and cattle in the field, the housing of livestock and the management of particular land cover classes".
It's up to university students and younger generations to shift the way we think about staples in our diets
In an Irish context, Saunders says, the drainage of peatlands is a practice that will contribute to climate change "in terms of greenhouse gas dynamics and emissions to the atmosphere". But he adds that "there are significant opportunities to mitigate these emissions through climate-smart agricultural practices and the rehabilitation of degraded ecosystems which will be of benefit to the provision of multiple ecosystem services".
For Saunders, making changes – at a personal and political level – is difficult but doable. He references the smoking ban as a recent instance of a widespread culture change that happened quickly and relatively painlessly. Dr Michael Williams, an assistant professor of botany, adds that even reducing meat consumption goes a long way towards cutting down on our environmental footprints, but adds that it's "up to university students and younger generations to shift the way we think about staples in our diets" to bring about positive change.
Saunders says that if people are to get on board with potentially unpopular policies, like a carbon tax, then "it needs to be very clear where that money is going", and the money needs to be invested into public works such as infrastructure for sustainable public transportation.
But if the political process has the potential to offer solutions to the climate crisis, then some professors are exploring a more direct avenue: nature itself. Prof Jane Stout, a professor of botany in Trinity's School of Natural Sciences, writes in an email to The University Times that nature "provides us with a way to tackle the climate crisis – for example bogs, forests, grasslands and oceans lock up carbon, coastal ecosystems provide protection against storm surges, vegetated catchments hold water to reduce flooding risks downstream".
"Thus", she says, "we need to recognise the value of, and protect and restore, nature and natural ecosystems".
But if we're to harness the power of ecology in tackling the climate crisis, we need to fully understand its potential, says Dr Wuu Kuang Soh, a research fellow in Trinity. Soh stresses that "understanding ecology is crucial in delivering practical solutions to many environmental problems such as reducing the impact of climate change".
I have seen first-hand how important collaborations between climate scientists and ecologists are when it comes to finding solutions to climate change
Academics, though, don't work in a vacuum. When it comes to delivering solutions to climate change through their work, collaboration is crucial. Dr Eamon Haughey is a postdoctoral research fellow in Trinity. He's also a contributing author to the Intergovernmental Panel on Climate Change, and he writes in an email to The University Times that "I have seen first-hand how important collaborations between climate scientists and ecologists are when it comes to finding solutions to climate change. An understanding of ecosystem processes and how they will be affected by future climate conditions is central [to] managing our planet more sustainably".
However, he adds: "It is also important to remember that we are facing a biodiversity crisis at the same time as the climate crisis. These are intertwined issues that we need to address together as much as possible."
Central to understanding the link between the climate crisis and a biodiversity crisis is the discipline of ecology. Dr John Devaney, a CAROLINE postdoctoral research fellow in Trinity's Botany Department, says that by assessing how natural and managed ecosystems are responding to warming, changing rainfall patterns and sea-level rise, "ecological studies can inform climate mitigation and adaption policies that seek to limit the worst impacts of climate change". He cites experiments around the world that are investigating how tree species are responding to higher temperatures and increased carbon dioxide in the atmosphere as studies that "will help us design and manage resilient forests that can provide sustainable, nature-based solutions to the climate crisis".
One obstacle in the battle against climate change is the common belief that you can't have both economic stability and environmental sustainability. But many of Trinity's academics argue that this idea is based on false pretenses. For instance, Saunders says that although retrofitting a house to be more energy efficient may require some initial investment or loans, it can be shown that over time you will be saving money on home energy bills, not to mention achieving a decreased carbon footprint, all thanks to the fact that you would no longer be burning as much oil or gas.
But on an everyday, practical level, there are actions that each of us can take that don't require governmental taxation or scientific studies in far-flung destinations to make a positive impact on our environment. Speaking to The University Times, Alexandra Tone, the campaigns co-ordinator of Trinity Environmental Society, says that "we need to change everything – from the way we understand economic growth to the way we treat the spiders in our broom cupboards".
Environmental activism, Tone adds, "doesn't mean that we have to be striking every Friday, nor do we have to occupy gas plants. Environmental action can be teaching your granny to recycle. It can be stopping to look at a really nice-shaped leaf on your walk to college. It can be learning about the government's Climate Action Plan, and asking your friends and family to weigh in on it".
"If we want our species to be more just, sustainable, and in touch with the world", she says, "we need to make our microcosms more just, sustainable, and in touch with the world".