Whoever thought that a simple sequence of sounds could have such a significant impact on our lives? Music forms a fundamental part of our identity: it awakens our body, it evokes emotion and it stirs memories. Our lives are embedded in musical notes. But really, what is music?
Essentially, music is a combination of sounds and vibrations – a series of waves that travel through the air. As Ferrucio Busoni, the Italian composer, put it: "Music is sonorous air."
He forgot to add that it is also a healer.
ADVERTISEMENT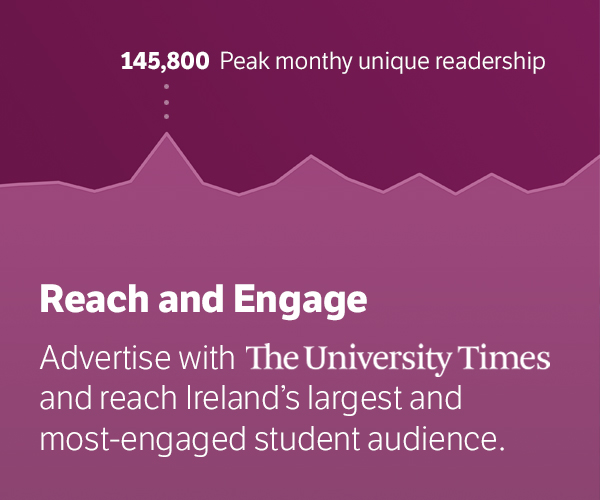 The therapeutic benefits of music date back to centuries ago when it was used by Pythagoras to heal different psychological and physical ailments. Now, music has been used as an alternative or adjunctive intervention in Alzheimer's Disease.
Alzheimer's is a form of dementia, an umbrella term for a range of brain disorders. These disorders are characterised by a decline in memory, language and cognitive skills that impede a person's ability to perform simple everyday tasks. Alzheimer's disease is caused by the formation of plaques in the brain's hippocampus, which is responsible for memory.
Music can evoke powerful emotions and memories in an individual living with Alzheimer's Disease. It can act as a language, a medium of communication when the verbal ability to do so is lost.
Dr Catherine Jordan, an Atlantic Fellow at the Global Brain Health Institute in Trinity, specifically studies how listening to personalised music can evoke autobiographical memories and the effect of this on the behavioural symptoms of dementia.
When someone with dementia listens to a song that's meaningful to them, it reduces their stress, anxiety – it helps them regain a sense of self
Speaking to The University Times, she explains: "When someone with dementia listens to a song that's meaningful to them, it reduces their stress, anxiety – it helps them regain a sense of self."
The mechanism behind this psychological response is unclear, but Jordan has her own hypothesis regarding the role of this meaningful music: "What we think is that the part of the brain that's responsible for musical memories is retained until the late stages of dementia, and that's why even if someone has a significant cognitive decline, right into the late stages of dementia, they retain the ability to recognise music and respond to music that's meaningful to them."
According to Dr Jordan, the music can trigger a "flashback effect" that brings the person back to a specific point in their life, allowing them to regain a "sense of self" and thus diminishing stress and anxiety in people living with dementia.
This music therapy can be active, receptive or a combination of both. Active music therapy requires the client's engagement in singing, composing music or playing an instrument. While in receptive music therapy, the client listens to live or recorded music – a passive therapeutic process.
Prof Triona McCaffrey, a lecturer in music therapy at the University of Limerick, tells me that the type of music therapy used is dependent on the client and their needs: "Receptive approaches to music therapy by listening, reflecting, talking about their music preferences is a way to start working up that individual – a way of building up a connection with that person."
McCaffrey describes music as a means of self-expression that has the potential to be "very reflective of our identities and who we are".
"We're using music as a language, or so to speak, a way of connecting and a way of engaging with the person … to connect and to relate to people, and that sometimes for people, words are insufficient, or words are too hard or words are quite difficult to engage with."
But why do we often target such deep-rooted memories through music? According to McCaffrey, we target intact memories with the aim of bringing comfort during an isolating disorder: "We know that while short-term memory can be impacted from dementia, [clients'] long-term memory can be very much intact … connection to memory can be really important in terms of maybe making that person less anxious, less fearsome in that situation because there's something familiar and comforting for them in that point in time."
We're using music as a language, or so to speak, a way of connecting and a way of engaging with the person
Jos De Backer, professor of music therapy at Katholieke Universiteit Leuven in Belgium, uses music in a similar way. Prof De Backer describes his therapy sessions as "client-orientated". His goal is to connect with the client emotionally through music and to access their inner movement. De Backer refers to this as "tran subjectivity". Speaking to The University Times, he elaborates on his methods: "We are in residence with the psyche or with the emotions … we try to experience and to feel what is in the patient."
Discussing his experience of working with clients, De Backer notes: "They have the ability to respond sometimes to music also even in the late or severe stage of dementia, but what we can see is that the memory comes back, because music has direct access to it. We call it 'musical archive', so in the music we meet each other and memories can come back … we bring them in a state of humanity, they can experience themselves back as a human being, in relation to the therapist."
The music played is targeted to the portion of the client's life integral to the formation of their identity, specifically between the ages of 18 and 25. Of all the instruments available, De Backer finds that the most effective instrument is the voice, with musical accompaniment.
But you don't have to travel across the continent to experience this therapy in practice. Recently in Ireland, a new initiative called Health and Harmony has been introduced in collaboration with the National Concert Hall of Ireland and the Alzheimer Society of Ireland. The programme was first piloted in Galway in 2009, and organises concerts performed by small groups of musicians with 12 centres currently across Ireland.
The programme aims to reduce the anxiety associated with dementia and increase hopefulness and social inclusion. Family members and staff of the patrons say that the programme has helped reduce levels of agitation, improve recall in the short term and improve overall sense of well-being.
We underestimate the importance of the arts culture and leisure to us when we're well
Speaking to The University Times, Nigel Flegg, head of learning and participation at the National Concert Hall, describes their work as "music for positive change". Flegg describes the heartening community of the programme and the patrons' affinity for songs from their youth.
"Irish songs are very, very popular. Anything from "Molly Malone" to "The Fields of Athenry" … I'm always amazed actually that our singer will start a song and immediately the whole room starts singing."
Desmond O'Neill, a professor of geriatric medicine in Trinity, addresses the importance of arts and humanities in our lives in an interview with The University Times: "We underestimate the importance of the arts culture and leisure to us when we're well."
"It's something that's there, it's something that we prioritise, something we spend quite a bit of money on … one of the problems is we don't understand how important a prompt these are to us in terms of sustaining a sense of our humanity, and sustaining a sense of connectedness".
O'Neill echoes the words of McCaffrey in his description of music as a universal and recognisable portal of communication, something that is "about tapping into non-verbal communication. It's about tapping into enjoyment and pleasure".
Indeed, there is obviously lots of testimonial evidence for this kind of artistic therapy for dementia patients in Ireland. However, the objective power of this therapy in the reduction of cognitive decline remains unclear. Further research is required to truly understand how music may be for the mind as well as the soul. Regardless, it seems clear that the impact of music on our mind and body goes beyond waking us up for work in the morning.