Sleepily typing away on the perennially delayed Sligo train one Sunday morning, my mind wandered to a recent interview with Trinity graduate, founding member of Trinity Musical Theatre (TMT) and general musical theatre trail-blazer, Séimí Campbell, who admitted: "I'm pretty sure most ideas for my productions came on Bus Éireann!"
It's a good job that Campbell makes productive use of his time spent commuting – Campbell tells me he spent roughly eight hours every weekend in college travelling back to "the hills" to teach in his self-established Donegal Youth Musical Theatre and a local musical academy.
In honesty, in the knowledge that Campbell is preparing to become the artistic director of Ireland's newest national musical theatre training company, the rolling meadows outside the smudged windowpane of the train appear that bit greener.
ADVERTISEMENT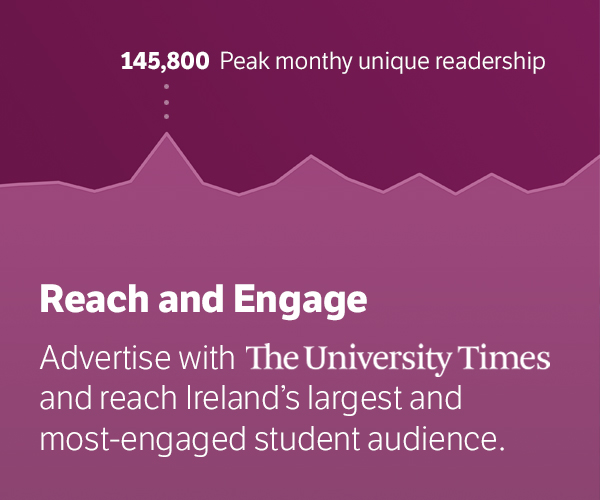 For Campbell, however, the path to professional success began long before he started taking the rocky road to Dublin. "From putting tea towels on all of my poor neighbours' heads, and forcing them to sing 'How do you Solve a Problem like Maria?'", he writes in an email, "the seven year old director in me was born".
The cross-border element is vital to the initiative
As he retraces the stepping stones of his career, Campbell describes TMT as his "first baby". Upon arriving at Trinity, the young Donegal man simply "couldn't believe that there was no hub for musical theatre".
"So, it's great to see it thriving four years later."
Campbell conceived the idea to set up Donegal Youth Musical Theatre after spending some time working with British Youth Musical Theatre. He was "excited by the incredible professional opportunities that young actors were receiving from industry professionals in the UK and wanted to offer similar opportunities to the incredible talent on home soil". Just like TMT, Donegal Musical Theatre is going "from strength to strength", with actors travelling from as far as Dublin and Cork to avail of training. Campbell cites this as a definite precursor to his latest theatrical enterprise, Irish Youth Musical Theatre.
Irish Youth Musical Theatre is a new national musical theatre training company, which aims "to connect and support exceptional young actors from all corners of the country by providing them with an insight into the professional industry through masterclasses, workshops and of course, our national production".
In partnership with the Royal Irish Academy of Music and under the patronage of Colm Wilkinson, this pioneering initiative kicks off its inaugural season with "West End Series" – a series of masterclasses given by the leading West End names in cities all around Ireland. The programme will be followed by auditions, dates for which will be announced later in spring, for Irish Youth Musical Theatre's first national production which will run this summer.
What we need to do as an industry is encourage these theatre-goers to come and see homegrown work
"The cross-border element is vital to the initiative", says Campbell. "As Colm said at the launch, music should have no boundaries." So while administration will be managed from Dublin, the aim is for Irish Youth Musical Theatre to provide a national musical theatre training company that is "as accessible to all corners of the country as possible".
For Campbell, Irish Youth Musical Theatre was born to "fill the void that exists". From the Bord Gáis Energy Theatre, to community and school halls, "the appetite for musical theatre is there", he says.
While he praises the Bord Gáis and productions such as Come From Away for providing greater exposure "to new musical theatre repertoire and forms", Campbell stresses the need for in-house musical productions across national stages. "What we need to do as an industry is encourage these theatre-goers to come and see homegrown work – authentic Irish-made musicals, performed by leading Irish actors and created by Irish creatives – to keep some of our incredible talent on home shores – even for a few months of the year."
Campbell has a message for the "incredible wealth of talent that exists in university musical societies country-wide", as well as younger actors considering musical theatre as a potential third-level option or career – and to those simply hoping to hone their skills as a hobby: "IYMT is a safe, encouraging and supportive space for you to do so."