With a slew of new releases over the past few months, Dublin's very own post-punk rockers Bullet Girl are marked as one of the chief outfits of the local scene who refuse to conform to the detriments of the current social climate. The group's latest single "Hatred" is the second in a series of songs recorded and produced with Daniel Fox of Girl Band fame.
"The original concept was to do an EP with Dan where all songs had a similar sound with a similar mix", explains Aaron Doyle, Bullet Girl's vocalist. Since then, the group have decided to give each track the attention they deserve through releasing the songs independently. Upon listening, the legitimacy of the band's performance on each successive track is inescapable.
"The reason we got Dan was because we wanted a more authentic sort of live sound", says guitarist Dylan Keenan. The group's motivations to work with the producer lie largely with Bullet Girl's reputation as a vivacious live band, with Fox being known to emphasise the energetic aura of such artists in his work.
ADVERTISEMENT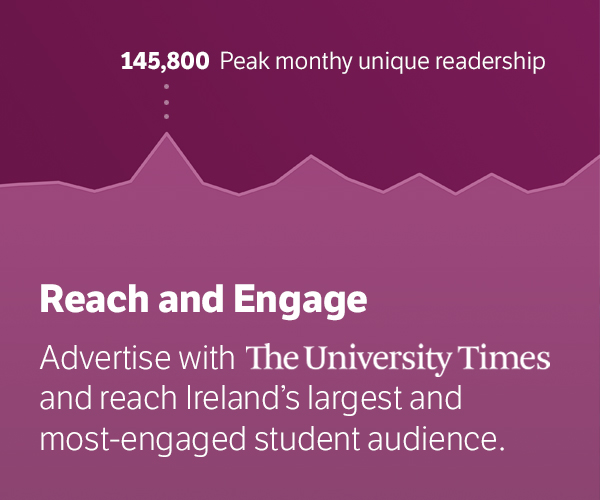 "Dan was great, he really understood us. There was a very big difference from what we recorded with other people", remembers bassist Tony Keyes. The musician joined Doyle, Keenan and drummer Mark Duffy to complete the ensemble a little over two years ago, but has since played an integral role in the cultivation of the group's signature style. "We needed to figure out what our sound was, and I think we only really found that out when we got Tony in the band", says Keenan.
Depictions of the evolution of this raw sound can be found on the band's recently released compilation album, Compilation (2011 – 2020). It's composed of demos and live recordings from the band's formative years, and one song in particular, "Post-Atomic Youth", sits as a significant cornerstone of the LP's latter half. "I think when we wrote 'Post-Atomic Youth' we thought we were onto something a bit different, so that was really the catalyst for the new sound", muses Keenan.
We needed to figure out what our sound was, and I think we only really found that out when we got Tony in the band
The album, as well as the string of new tracks, signals a recently found frequency in the release schedule of the band. Bullet Girl are so dedicated to remaining true to their musical identity that songs must be fully fleshed out before release. "There's a big process that needs to go on – if it's not sounding perfect, it just isn't going out", says Keenan.
Doyle tells me about the group's tendency to return to previously completed songs and rewrite them until they are in their optimal state: "Don't get me wrong, songs can be really good. But I feel like I'm the one to always say that we can do better. I like to push our limits a lot."
Such meticulous crafting also results in the conception of new material from previous tracks, namely the group's new single "Hatred". Keyes says: "It's the same key as 'Dog' but it's different. We have little feeder songs that you get ideas from – by playing one riff and coming up with another idea. But instead of adding it to that song, you just make a new song out of it."
Before Bullet Girl's busy string of releases this year, the band unveiled "The Rush" last August. The track depicts a more expansive and classic rock sound from the band, with elements of love and desire in place of their usual lyrical abrasiveness: "It's probably the happiest song you'll ever get from us", smirks Doyle. "We were conscious to try a big large-scale production song just to see if we could do it", says Keenan. The guitarist also explains how the production of such a track led to the more candid recording approach with Fox on later releases: "That was one of the songs where we had to go back to our roots afterwards."
We've been to London and New York separately, and the same sort of images pop up in each city. You start to see the darker side the more time you spend in it
The accompanying music video for "The Rush" was directed by Keenan himself. A film student in IADT, he has easy access to videography equipment, and also co-ordinated the various visual effects on display in the feature. Despite directing the video, writing and production was completed externally through Philip Emo.
When it comes to their future plans, the group maintain that the eventual culmination of an album will stay true to the grimy and uncensored views the band are known for in their songwriting. "We've been to London and New York separately, and the same sort of images pop up in each city", says Keenan. "You start to see the darker side the more time you spend in it. It really interests us as a band, to see what's bubbling underneath the surface."
The band collectively emphasise their interest in drawing attention to the harsh realities of a modern metropolis, taking a fly-on-the-wall perspective to contentious topics while also maintaining a positive outlook.
"To give people a bit of hope, I think, that's the thing that we're aiming for", Keyes says. "It might come across as very negative but under the surface of that negativity is this kind of uplift." Doyle agrees: "The grass is always greener on the other side."
"Hatred", the band's latest single, is on major streaming platforms now. Compilation (2011 – 2020) is available to buy on the group's Bandcamp page for €5.