Listening to the singles released by Pillow Queens ahead of their eagerly awaited debut album In Waiting, I can see why the band is predicted to overthrow the rat race of Dublin guitar bands. Pillow Queens has it all: a North Dublin accent not as a selling point but in earnest, a sapphic identity that it champions, and a love-hate relationship with the capital regardless of its cruelties. It also recalls the absolute best of 1990s alt rock.
However, the musical niche they have etched out for themselves is rapidly beckoning into the mainstream. The band has made the Irish Top 20, were set to play South by Southwest, and has announced a series of dates for a 2021 UK and Ireland tour.
Chatting to Pillow Queens' drummer Rachel Lyons, it seems the band is aware of their growing status: "It's so weird Googling, and then seeing the lyrics to a song we wrote." As she says this, she's looking up the lyrics to "HowDoILook", one of several singles released prior to its album – each of which strike the balance between tender and tough. A lot of press coverage points to the band's gimmick-free credo which, while repetitive, is clearly correct. With gated drums, lulling reverb, and brooding synths, the weight of Pillow Queen's emotional depth is balanced out by its wry observations and infectious hooks.
ADVERTISEMENT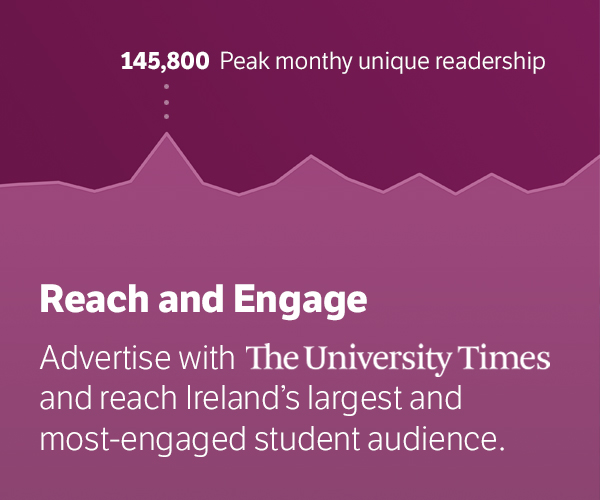 Lyons wades through her mam's tape collection as we talk, revealing the artists most significant to her. Golden oldies like Linda Ronstandt, Nanci Griffith, and Mary Black are paired with the finest of noughties mall goth angst in Foo Fighters and Green Day. She mentions that Adrianne Lenker, the frontwoman of the American indie-rock band Big Thief, had an impact on their record – particularly on lead vocalist Sarah Corcoran and her songwriting. The similarities are notable with both songwriters' identities as women and lesbians shining through their respective work.
"We're already like: how many times do you think the word 'queer' is going to be used in the promotion of the album? So yeah, a lot", she laughs. However, the band's celebration of queer joy and its influence on its aesthetic has proved meaningful, not only for diversifying the Dublin scene, but also for themselves.
Working alongside director Kate Dolan, the videos for singles "Holy Show" and "Handsome Wife" exhibit a tenderness completely detached from the male gaze. This is a crucial aspect for the band as it strives to combat any fetishisation of its identity. "It was very important of her to portray that video through the female gaze, as opposed to, like, Blue Is The Warmest Colour", Lyons grimaces. The imagery of a young lovers' road trip and a rosy display of lockdown intimacy are united by the initial reaction of touch hunger. "If I was a teenager now, and if I was looking at that and the representation in it I'd be obsessed", Lyons remarks. "The little nuances in it, the little looks and stuff." By carving out a space filled with comfort and benevolence, Pillow Queens aren't just sonically reclaiming what is theirs, but are usurping the age of hypersexualised sapphic media with well-needed realism.
Production of In Waiting was interrupted by touring opportunities and the pandemic, things ultimately worked out for the best. The time spent in Attica Audio Recording in Donegal, with producer Tommy MacLaughlin, seemed to overrule every downfall and left a distinct impression on the music. Speaking about the song "Holy Show" Lyons says, "I feel like it's Tommy's song – he could just do what we couldn't do with it."
Through the band, their identities, and their friendship, Pillow Queens remind us of how chosen family holds such an importance for queer individuals. As part of a growing Dublin community championing queer excellence, Pillow Queens occupies this space for its listeners and supporters. Symbolic as it is, representation of this kind is needed — and it's sounding good.
Pillow Queens' debut album In Waiting was released on September 25th and is now available to stream on all major platforms.