When Ireland went into lockdown earlier this year, few people thought to launch a new business venture. But in April, while fast fashion giants were frantically working out how to flog collections of redundant sparkly tops and summer dresses to a market of people confined to their homes, the slow-fashion company Minti was born. Laura Egan, creator of Minti, spoke to The University Times about her "sustainable fashion hub", describing it as somewhere people can find preloved and vintage pieces, and avail of an upcycling service. Egan says her "aim with the company is to make the industry a bit of a kinder place".
While the company is only a few months old, Egan has years of experience in the fashion industry as a designer and creator. "I've been sewing for basically my whole life", she confesses, explaining that her grandmother taught her to embroider and sew at a young age, leading her to later pursue the study of fashion design at National College of Art and Design (NCAD). Like many fashion students before her, Egan "fell in love" with the city of Paris and managed to secure an internship in the atelier of luxury designer Isabel Marant. There, she worked "hands on with the patterns, sewing and the making" side of fashion.
Though the atelier experience allowed Egan to hone her sewing and construction skills, her love for design took her off to work for Maison Père, a small luxury brand also based in Paris. Upon realising that she still didn't feel "settled", Egan left Paris in favour of a high-street brand in Dublin before moving to London to design for a small luxury brand. With professional experience spanning the length and breadth of the fashion industry, Egan recalls "having the same issues internally" wherever she went – notably, a niggling "guilt" about the waste produced by the industry.
ADVERTISEMENT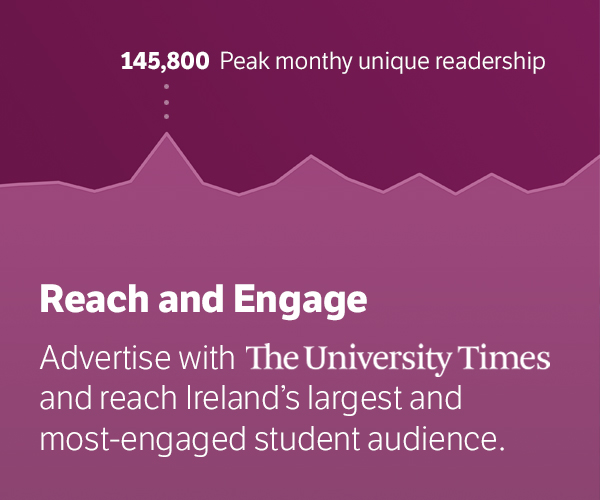 In March, having worked with various brands in London for just over two years, Egan suddenly lost her job due to the coronavirus pandemic. Despite the unfortunate circumstances, she chose to look at the loss as an opportunity: "I was lucky enough to be able to have time to reassess what I was doing and what I wanted to do." While packing up and moving back to her family home in Dublin, Egan realised just how many clothes she had accumulated over the years, and so, Minti was born, using stock from her own wardrobe.
Egan created an Instagram page, which provided her with a platform to sell her preloved designer and high street pieces, as well as pieces she had upcycled or designed herself, and "it really took off from there". Now the Instagram account has over 4,700 followers, with three weekly stock-drops on Tuesdays, Thursdays and Saturdays.
Egan emphasises that sustainability starts with a "mind shift about your current wardrobe", not solely your shop habits. She urges people to look at what they already own and to consider upcycling something or swapping clothes with a friend before going out to buy something. Speaking about the future of global fashion brands, Egan admits: "I do think that there's a beauty in fashion and that should live on, but I think it's about changing the way they work, changing their mindset, changing the hierarchy structure of the company, changing the pace."
Sustainability in fashion is now certainly in style, with even fast fashion giants such as Zara and H&M producing sustainable edits and collections. True sustainability, however, runs deeper than an ad campaign or a capsule collection of organic cotton. "That's the issue, that they don't care enough to do something genuine but they want to look like they're doing something." On the topic of greenwashing, Egan adds that "it needs to go deeper, and for anyone to benefit from sustainable fashion the brands need to get on board". Putting it in simple terms, she says, "we don't need to produce new, to feel like we've new clothes".
Egan herself stopped buying fast fashion last year and says that she feels "liberated in a small wardrobe". She also jokes about the fact that her various attempts to convert her friends to sustainable fashion have often been taken as efforts at self-promotion for Minti. "To buy pre-loved isn't easy at the moment", Egan admits, "you're either trying to bargain people down on Depop, or you're trying to go into charity shops and root through rails, and some people don't enjoy that process, and I get that. So that's why I'm here".
Egan plans to introduce upcycling classes through Minti in the future so that people can learn to work with clothes they already own or want to tweak. All of Minti's packaging and labels are either recyclable or compostable, as detailed on her Instagram. Minti, a company helmed by someone so committed to marrying sustainability to the playfulness and beauty of fashion, feels like a big step towards rectifying the damage caused by fast fashion consumerism. "I really want to try to make this change," Egan says, "to make second-hand super cool and attractive, and show people that it can be a really nice way to shop".