In a time when climate anxiety is rampant worldwide, the fast fashion industry's detrimental effect on the environment has become increasingly evident. As consumers become more aware of the detrimental impact that their clothes have, there has been a massive increase in demand for more sustainable fashion choices. This is where Nuw enters the picture.
Nuw is a clothes sharing app that works to increase the life cycle of garments that would otherwise only be worn a handful of times. With a subscription of €9.99 a month, members can lend and borrow items from numerous wardrobes.
Who are the brains behind this operation? Trinity alumni Aisling Byrne and Ali Kelly – the two friends made moves to set up the platform when they became aware of the appalling environmental and social impact of fast fashion. The Dublin natives began to run swapshop in their final year at Trinity, but it wasn't until Trinity Ball the following year that the idea of enabling students to borrow each other's glad rags came to fruition.
ADVERTISEMENT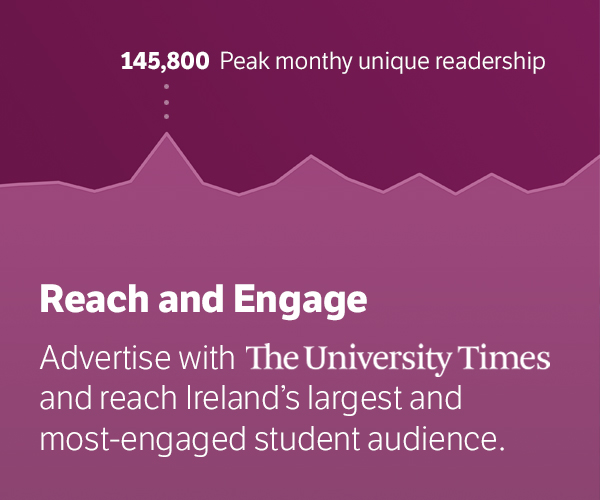 Speaking to The University Times, Alex Farley-Wood, communications manager at Nuw, says that the idea for the brand came from the realisation that "many people were keeping beautiful pieces in their wardrobe because they couldn't bear to permanently part with them, but these pieces were lying unloved for far too long". This led to a trial run of the sharing platform now known as "The Nu Wardrobe" in the run up to Trinity Ball, and the launch of the web platform in 2017. In January of this year, the Nuw app was launched, thanks to the "incredible people who see the value in Nuw".
The process by which clothes are exchanged on this app is simple – members can upload and browse pictures of high-quality clothing that have been pre-approved by the Nuw team. This is done to ensure that only first-rate clothing is on offer. The app also has a borrower-lender contract to ensure that if an item is damaged in any way, the owner of the garment will be compensated.
Recently, Nuw has further enhanced its engagement with changes in the fashion world by giving away a six-month subscription to the app as a prize in the Big Swap competition, which is aimed at sizes 14 and over. The fashion industry has long failed to cater to different body types and, according to Farley-Wood, "in order for sustainable fashion to be truly sustainable, it has to cater for everybody". Nuw strives to be "an inclusive platform that anyone can join", Farley-Wood emphasises and, as part of this goal, it hopes to host events for plus-size women when it is possible to do so again.
The Nuw inventory already includes second-hand stock spanning a range of sizes, so Farley-Wood reinforces that "at the end of the day [Nuw] is a peer-to-peer platform. We need beautiful bodies in all shapes and sizes to open up their wardrobes, so similar people can enjoy fashion without the environmental harm, nor the huge price tag".
Since its establishment, Nuw has grown exponentially across Ireland and the UK. Having reached an all-time high of 70 investors, the future of Nuw is looking bright. The company hopes to expand into Europe and North America in the future.
Nuw also plans to embellish its app with additional features, such as new search functions, the ability to further personalise one's profile and a Renuwer community page. "As a peer-to-peer sharing app", Farley-Wood concludes, "our growth depends on our community uploading and sharing pieces with others, and then bringing more people on. The more people on the app, the more beautiful clothes we get to share and give a full life."