Remote learning won't stop us from procrastinating and scrolling between classes. Like, follow and – if you're feeling frisky – tweet the best Trinity socials so that you can waste oodles of time staying in bed and keeping up to date with Trinity's goings-on.
Trinity College Dublin
Let Trinity's Instagram account take campus photos for you so that you can tag your University College Dublin pals and make them hate you. Expect dramatic pink sunsets over the Campanile, spooky dusk shots of the Graduates Memorial Building and the obligatory mysterious-bike-leaning-against-a-chain-link-fence shot. Perfect for some late night scrolling n' gloating. Expect multiple eye roll emojis and unfollows in response.
Trinity College Dublin Students' Union
Confused about what Trinity College Dublin Students' Union (TCDSU) is? Go search their Facebook page. It provides weekly College updates in bright poppy graphics and the officers post useful tips on exams and online learning, as well as cringey videos about coronavirus regulations. Look, I'm not asking you to like them as human beings (I'm not a miracle worker) but go like their page.
ADVERTISEMENT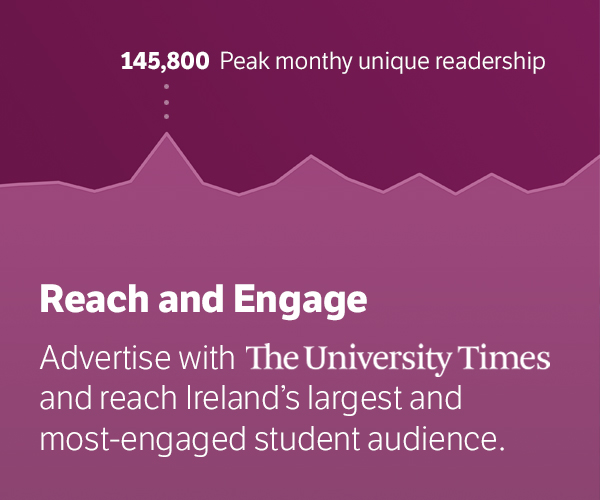 The University Times
You could just stop scrolling here and call it a day, but we're not supposed to tell you to only subscribe to The University Times on all the socials – freedom of information or something. But if you have any self-respect, you will follow us right now because Trinity's other student newspaper will only recycle our content like a disposable face mask. That's just bad practice, guys, and quite frankly, gross. Throw it away, scroll back up and get a new, better one (us).
Trinity Porridge Dublin
Only a Trinity student could create a porridge Instagram account and get away with it. And only Trinity students – thousands of them – would actually follow it. Bursting with scrumptious recipes, fun facts about porridge nutrition and recommendations on the very best oaty buys, this account will definitely give you breakfast inspiration and serious bowl envy and, better yet, might get you out of the bed in the morning for that 9am lecture.
TCDeece
Wondering what category of [insert expletive] Trinity student you fall into? Well, it's your lucky/unlucky day because tcdeece, Instagram's Trinity memes page, will tell you! Through its "Starter Packs", the account laughs at everyone and everything on campus – no one, and I mean no one (we're talking a range that spans from BESSers to TCDSU hacks), will escape its scrutiny.
Healthy Trinity Dublin
Stay informed of Trinity's health campaigns, events and policies when you are supposed to be working. We are talking: five days of five minutes of mindfulness, surveys that you can complete and posts that you can share. Oh, and following them puts you in a draw to win a free Trinity Ball ticket – probably best to support this one so that you can go to the ball and know when to append #eatwellbewell to your food posts.