In the third episode of Normal People there is a scene in which Connell is talking to his best friend from school, Rob Hegarty. Connell is home in Sligo for the weekend, the first time since he started at Trinity. The two lads are sitting together in the pub, knocking back a few pints, catching up. The conversation is jovial. "So, how many girls have you shifted?", Rob asks, a childish grin on his face. "Come on, you must be the only lad doing English – I'd say you're drowning in it!", he laughs.
Connell shakes his head, looks down, ashamed, almost. Ashamed that he is having doubts about college. Ashamed that he is drowning in it, but in a whole other sense.
The first few weeks – if not first year – of college can be overwhelming for many students, especially when moving away from home for the first time. "I can remember my first year just feeling like I was walking around Trinity and walking around Dublin with the sense of being an alien there and being kind of anonymous for the first time". This is not Connell speaking. Ironically, it is Éanna Hardwicke, the Lir graduate who played Rob on the show. But unlike Rob, who never left home for college, Hardwicke did. To put it into Rob's words, he "fucked off outta here" – not from Sligo, but Cork. As a fellow native, however, I can't quite bring myself to use Rob's expression on our Zoom call.
ADVERTISEMENT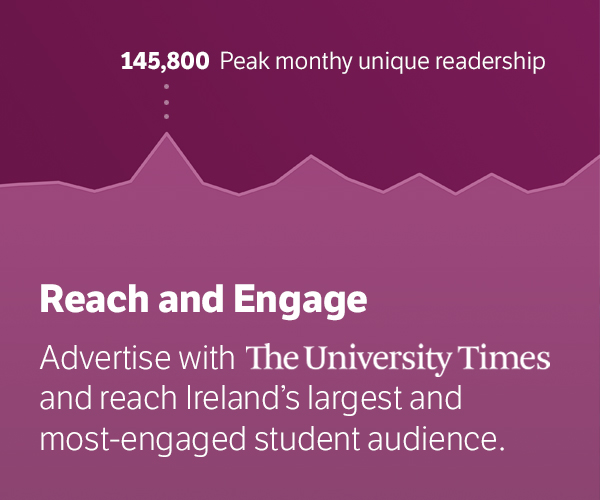 For Hardwicke, though, leaving home was kind of like that. It was a big move. To study acting the way he wanted, he tells me, he needed to leave Glanmire and go to a place like the Lir. Although he wanted to act from the age of 10, it was only when he got into the Lir in 2015 that his "big, big doubt about it" cleared.
"I was really split down the middle whether I would go and study acting or academia", he says. "Trinity was my first choice on the CAO – I don't know if the Lir was on the CAO or not but it was basically if I didn't go to drama school, I thought I was going to Trinity to do, I think it was English and classics or something."
At first, the similarities between Hardwicke and his on screen character Hegarty seem few and far between. The man sitting in front of me – with his thick Cork accent – is kind and talented while the other is arrogant and brash. But it is here, at this last, seemingly antipodal point, that the two worlds of Éanna Hardwicke and Rob Hegarty collide – right down the middle.
Hardwicke didn't get much of a chance to experience college life. In fact, the longest time he ever spent on campus was about 10 weeks for a piece of theatre set in the Berkeley library. Other than freshers' week, which he remembers "quite well", he missed out on that quintessential "Trinity" experience due to a rigid Lir timetable.
"We kind of were just in our own world up there. My only experience of Trinity would say be, I loved walking through there… I would try and walk home, like, in that direction just cause I loved it." He pauses, rubs his beard, searching for the right words.
"I always felt a little bit of a regret that I knew I was going to lose out on that Trinity experience – that was one of the sacrifices."
Indeed, the year ahead will be one of sacrifices. Coronavirus will force many new students to lose out on the traditional "Trinity" experience in order to protect their health, but with this, they run the risk of suffering from other perils: isolation and poor mental health – something that Hardwicke, his onscreen character Rob and his best friend Connell know all about.
Normal People, Hardwicke says, did well by speaking about this: there are many sides to the college experience that often go unspoken, yet are experienced by so many students.
"I think it is really important to show that because there can be something where I suppose your expectations meet reality", Hardwicke says. "You have all these hopes for your college experience but it can be really tough."
How then can new students manage these expectations this year? "It's going to be a very different Trinity as was portrayed on screen", Hardwicke admits. But although coronavirus and online learning will present a lot of new challenges to freshers and their college experience, it won't stop them from creating their own new ones. His advice? "For freshers week, [get] involved in the other things that will complete your experience because I think it can be tough if it's just your degree all the time", he says. "I know it will be tricky now but make sure that you are part of it."
A part of what, exactly? In a sentence: a part of change in the college experience. "I think that change can be scary but isn't anything to be afraid of, really", he says. "Embrace change and know that you'll be alright at the end of it – you'll be okay."
Tapping "end meeting for all" on Zoom, I suddenly have the urge to rewatch episode three of Normal People. Something has clicked but I don't know quite what. So I hit play. Connell is back on the screen, looking sombre, admitting that maybe Rob was right not to go to college. Again, Rob laughs, but this time, nothing is funny. He shakes his head, looks down – hurt, almost.
"You don't need to …". He trails off. "I didn't have your fucking brains, did I?" But seeing the doubt, the fear, on Connell's face, Rob offers him some advice that I can't help but compare to the advice given by the actor who plays him in real life.
I hit pause. I realise Éanna Hardwicke is more like his character Rob Hegarty than I first thought. Both know what it's like to miss out on the college experience but from that, both know that no matter how different or rather, not normal your college experience may seem, the message is still the same. Smiling, I hit play again. "Well, just don't waste it", Rob says. "Have a good time." Click.