Freshers' week is a strange but beloved tradition. Its fabled reputation makes it an enticing prospect to first-year students, while its unpredictable reality preserves its allure for those heading into their final year.
Yet, as with so many other things in 2020, the "usual" freshers' week was supplanted by its pandemic equivalent this year. So often, freshers' week is presented as a cornerstone tradition of any college experience – and there is some truth to this. So what does it mean to have to forgo it in your first-year? And how does an online freshers' week compare to speculative imaginings of the week-long event?
Joe Bosonnet, a first-year law and political science student says: "It was certainly very different to the traditional freshers experience that we would have anticipated." With society events shifted online and freshers' fair stalls replaced by personless placards on Front Square, this seems a generous assessment. But for Bosonnet, the week exceeded his lockdown-tempered expectations.
ADVERTISEMENT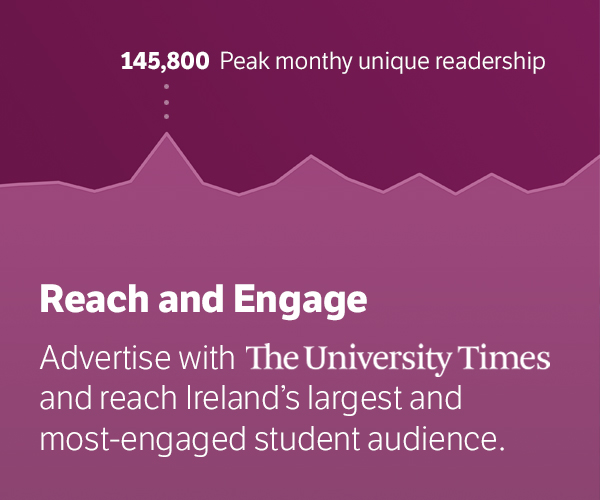 "I feared beforehand how engaging the online events could have been compared to just the traditional experience and I was kind of apprehensive around the fact that the Zoom calls and it being completely online could kind of lead to an awkward atmosphere", he says, "but I think everyone was in the same boat and was just really looking forward to starting".
I think everyone was in the same boat and was just really looking forward to starting.
Bosonnet was eager to find the silver linings in the alternative freshers' week and pointed to the fact that it had given him the opportunity to have met everyone on his course over Zoom already: "That's something that possibly couldn't have happened in a normal freshers' week – you'd be around with all different people, but it was kind of nice that we got to know that small group of people at least going into first year", he says.
For most final years, the unorthodox format of this week made capturing the inimitability of a bustling Front Square an impossible task. But for freshers, armed with a sense of novelty and no memories of freshers' week to hold up for comparison, the week offered at least an opportunity to at last exit the limbo space between school and college that they have occupied for some six months now.
After a tumultuous six months of online-classes, a will-they-won't-they romance between the Department of Education and the leaving certificate, the cancellation of exams, the calculation of record-high results and recent news of errors in these calculated grades, it's fair to say that first years coming straight from school have weathered quite the storm.
An online freshers' week then, is a welcome – albeit half-baked – development. "It was really exciting to kind of get stuck in", Tara O'Sullivan, an incoming BESS student tells this newspaper. "It was a bit disappointing that I couldn't go to stuff in person but I guess that's just part of the deal", she added. Having attended a pictionary event and a comedy debate – both hosted by the Dublin University Philosophical Society (the Phil) – O'Sullivan is simply happy to have finally initiated her college experience.
It was a bit disappointing that I couldn't go to stuff in person but I guess that's just part of the deal.
Emily Symington, a first-year biomedical sciences student, admits that the week was "not as good as [she] was expecting". Imaginings of a jam-packed schedule of society events and promises of a trail of new friends made on nights out were, no doubt, off the mark this year – but, arguably, no more than in any other year. This year the rift between expectations and reality is, no doubt, more stark and much deeper, but Freshers' week in "normal times" is known to leave first years scratching their heads at the gaping gulf between ideas of this storied week and the disconcerting realities it throws up.
Of course, ultimately, freshers' week serves as an orientation event that often throws the nerves and excitement of incoming students into sharp relief. Symington says that she is "quite nervous" about the beginning of classes next week but that this week has reassured her: "I've got help if I need it."
Similarly, O'Sullivan is anxious about her impending workload after her extended period out of school. "It's been a while since I've done any work – i.e. March – so I'm a bit nervous of that", she says. Yet this week's events have offered her a glimpse into Trinity life, one that most of us are still familiarising ourselves with, and have left her "just really excited".
Yet, not all first years are willing to acquiesce in the prospect of a semester of online learning and remain hopeful that in-person teaching will resume quickly. Cillian O'Neill, an incoming BESS student, is eager to move beyond Zoom introductions and Blackboard learning. "Getting in for any classes per week will just be really good since we have absolutely no classes timetabled on-campus for the foreseeable future", he says. "I'm really looking forward to getting in for just three or four hours a week."
O'Neill says that he'd consider even a gradual move towards in-person instruction a "little victory" – telling of how remarkably unusual these first years' initial expectations for college are.
We're just going to have to work a bit and be as creative as possible in both learning and socialising this year.
For Bosonnet, the lack of in-person teaching scheduled is disconcerting also, but says that "everyone is conscious of the fact that we are all in the same boat – as cliche as that sounds". He adds that with so much up in the air "it's hard to kind of manage your expectations because it's still unsure how much on-campus teaching we will have", but that an online freshers' week has set the standard for the outside-the-box thinking that will be required in the coming months. "I think and we're just going to have to work a bit and be as creative as possible in both learning and socialising this year."
For final-years, talk of freshers' week conjures up hazy memories of the 6am scramble for prime stall real estate on Front Square, as well as the more traumatic ones of first year when University Philosophical Society intimidated us all into handing over an astonishing €6 membership fee. But for these first years, memories of nervous Zoom calls and socially distanced hang-outs will come to mind instead – a notion that would have seemed farcical just a few short months ago.
While older years may be bitter to be robbed of a ceremonial final swing at the mainstay week-long event, it seems that first years have taken the loss of freshers' week in their stride: the loss nothing more than another feather to add to a very mangled cap that they've had to wear through the past six months.