Since its establishment in 2007, the European Research Council (ERC) has developed a reputation for excellence. Its grantees have won seven Nobel Prizes, four Fields Medals and five Wolf Prizes, along with the 6,100 publications produced by its grantees being among the top one per cent most cited in their respective fields.
What distinguishes the ERC from other funding bodies is that it funds frontier research, also called blue-sky or fundamental research. This type of high-risk, high-gain research favours bold, groundbreaking ideas. This stands in contrast to applied research, which is typically funded based on a project's ability to have an immediate, short-term impact or be profitable in some way. Though tempting from a short-term financial point of view, the problem with overemphasising applied research and underfunding frontier research is the lack of "doing science for the sake of science" and "asking questions just because they need to be asked" according to Prof Matthew Campbell, a genetics professor at Trinity and ERC grant recipient.
"We have some incredible [cancer] drugs", says Campbell, "but if you go back and do the history on how those drugs were developed, they weren't developed from a research grant saying, 'I'm going to get a therapeutic target, I'm going to develop a drug.' They were developed from random serendipitous results coming out of the lab."
ADVERTISEMENT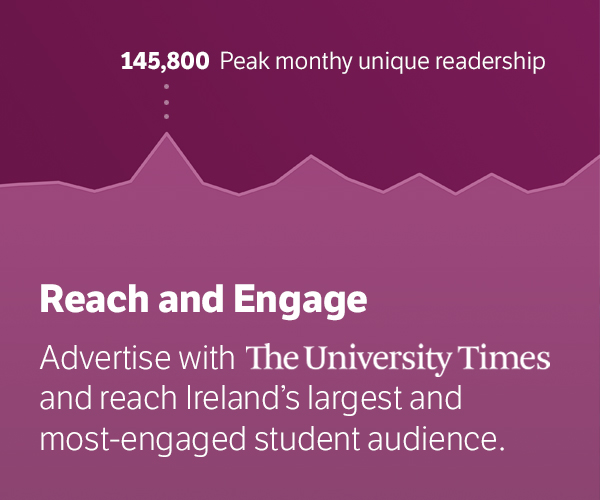 Speaking to The University Times, Prof Valeria Nicolosi, a TCD chemistry professor and the only six-time ERC grantee, describes frontier research as "the idea of opening the drawer where you have your dream research and really making that happen". Trinity researchers have opened more of those drawers than many, winning 47 ERC grants worth over €82 million.
But if the latest EU budget proposal is anything to go by, Europe's premier frontier research funder is set to lose a significant amount of funding, threatening the future of scientific research and innovation across Ireland and the EU.
The ERC falls under the umbrella of Horizon Europe, the EU's research and innovation framework for 2020 to 2027. Horizon Europe, it would seem, faces significant proposed budget cuts as EU leaders scramble to preserve economies during the coronavirus crisis.
"They're career-defining grants, these ERC grants … They can change your life."
In 2018, €14.7 billion was set aside for the ERC under Horizon Europe over a seven-year period, a number that has now shrunk to €13.3 billion. Speaking to The University Times, Prof Linda Doyle, Trinity's Dean of Research says the figure "still sounds huge when you don't know how much money is involved in research".
According to the ERC, a €1.4 billion cut over that period would mean that it would not be able to award nearly 700 grants. This will be a blow in particular to early-career researchers applying for the ERC's Starting Grants, which are awarded to scientists two to seven years post-PhD, and make up the largest number of ERC grants each year.
"They're career-defining grants, these ERC grants," says Campbell. "They can change your life."
In addition, an ERC grantee typically employs around six new team members with their funding, mostly young scientists like PhD students and postdoctoral researchers. With her ERC funding, Nicolosi developed her lab from 6 team members to 32. "It's been an amazing escalation and amazing chance to really forge and help create the next generation of scientists, which is a great privilege, as well as producing the science I'm passionate about", says Nicolosi.
Beyond potential damage to the pipeline of young researchers, there is concern over the extent to which the cuts will hamstring the development of innovative fundamental research. Prof Aoife McLysaght, a genetics professor at Trinity, calls favouring applied research "short-sighted".
"If you look at what's happening at the moment, the way that some people were able to react quickly to this SARS coronavirus-2 is because they were studying other coronaviruses before", says McLysaght. "This doesn't come from nothing."
There is extensive concern over the extent to which the cuts will hamstring the development of innovative fundamental research.
McLysaght is not alone in her views. In a recent hearing before the EU Committee on Industry, Research and Energy, Interim President of the ERC Jean-Pierre Bourguignon stated that "above all, what the pandemic has proved is the importance of preparedness built over the long term". He said that there were 180 existing ERC-funded projects directly relevant to deal with the coronavirus crisis when it hit.
The ability to react quickly to the next crisis hinges on how much funding is invested in frontier research now for the next seven years – and this is Nicolosi's fear.
"We are really risking that in 30 years time, we will not have any more pipeline of new discoveries, because the applied science has to be fed by fundamental science", she says.
Although the ERC budget would remain at around €1.9 billion per year under the current proposal, the programme's growing prestige led to a 42 per cent increase in the most recent round of applications for their Advanced Grants, the largest grants awarded to individuals. Campbell says the competition was already stiff, and that the increased demand combined with a smaller budget, could end up pitting promising mid-career researchers against Nobel Prize-winning scientists.
Competition aside, Campbell notes that the ERC was set up to promote excellence in science across Europe. "If ERC is defunded or its funding levels are brought down to a non-sustainable level, we're not going to have excellent science in Europe, we're going to have mediocre science", he says.
The ability to react quickly to the next crisis hinges on how much funding is invested in frontier research now for the next seven years.
It's important to note that these cuts to Horizon Europe don't just affect science or the ERC. The ERC funds research across all disciplines, from STEM to social sciences, all of which would be affected.
According to Doyle, Trinity earned nearly €131 million in funding from Horizon 2020 – Horizon Europe's predecessor – and will continue to apply for funding under Horizon Europe. Any area that was eligible for this funding could take a hit, she says.
Doyle is quick to point out, however, that the majority of Trinity's funding is national. It's the fundamental research, favoured by the ERC and harder to find national funding for, that will be most affected by the proposed cuts.
National funding in Ireland is changing, but not quickly enough to offset the looming ERC cuts. Science Foundation Ireland recently introduced a new frontier research grant programme, the SFI Frontiers for the Future, offering grants of up to €1 million. Though it lacks the funding capacity of an entity like the ERC, it shows that funding bodies "are starting to listen to scientists", says Campbell.
Unfortunately, at a time when the importance of investing in scientific research is self-evident, plans for research and innovation development and investment have been thrown off by the pandemic. The challenge for EU leaders, then, is to balance the desire for short-term recovery against longer-term financial decisions and future impacts.
Nicolosi sympathizes with EU leaders. "In an emergency such as the one we're living, there are decisions to be made," she says. But her message to the EU Commission remains firm: "Don't cut what is your future – because by cutting research funding, you're cutting the future of Europe."