Dublin-based alt-rock band Sunburn released their second single "All I'm Missin'' at the end of August, a follow-up to "Jump the Gun" which was released in the spring. The track showcases their distinctly introspective lyrics and appropriately sunbaked guitar tones. Muirish Waugh, the mulleted and mustachioed bassist and songwriter of the group, sat down with The University Times recently, to chat about the single, how he spent his lockdown, and his thoughts about the effect of the pandemic on the Dublin scene going forward.
Waugh, who is originally from Skibbereen, tells me about the unique process of writing and recording the band's latest single. "We wrote it over quarantine, just over the phone – sending videos back and forth – which is quite interesting, because it's not something I'd have been used to from before", he explains. "We did it in two sessions about six weeks ago, so post-lockdown but still during the quarantine. A bit strange sitting around the studio in face-masks, but it is what it is", he says, as if it was more a novelty than an inconvenience.
While many songwriters cite the coronavirus pandemic as having inspired or rejuvenated their creativity, Muirish Waugh sees things in a more sombre light. "I've long been a reactive creative", he says. "I use art as a means of processing real life experiences, so lockdown was particularly tough – it felt like life was put on pause. I guess I felt emotionally on pause too. It was a strange experience." He speaks with the same bizarre mix of despondence and conviction to be found in Sunburn's music.
ADVERTISEMENT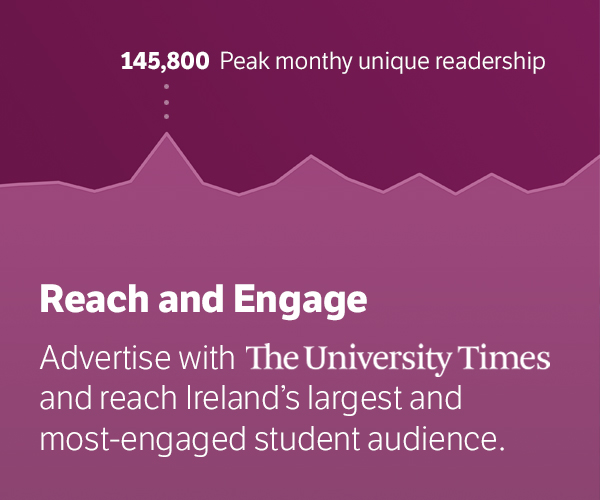 Waugh forecasts a bleak future for the Dublin music scene: "Live music, for me, was a huge motivating factor. It's what gets me up every morning. The idea of working towards gigs was necessary for motivating me to get up and pick up a guitar every day. To have something that was such a big motivating factor ripped from me was quite traumatising, to say the least", he trails off.
"I use art as a means of processing real life experiences so lockdown was particularly tough – it felt like life was put on pause."
He contrasts this with a positive prediction for the industry: "I do think that a lot of people have had time to step back, and reassess who they are as artists. People will have been listening to a lot more, and passively considering music as opposed to trying to create all the time, so it's going to be an interesting one for sure."
When I raise the topic of socially-distanced gigs, which seem to be becoming somewhat normalised, he rejects the concept almost outright. "I'm not keen on the idea of socially distanced gigs – I think seating is for theatre. I especially feel for teenagers, because music to me at that age was all about rebellion, about being into the opposite of what you're encouraged to be into, doing exactly what you were told not to do, but with COVID that kind of comes with life-threatening consequences – it's no longer just a clip around the ear from your mum."
In spite of all of this, Waugh retains some hope for the Dublin music scene in particular. "The Dublin music scene is alive, quite frankly more than any other city in the country, with the likes of the Fontaines and Murder Capital who are making this Dublin garage-punk, and Brick Nasty who are making this Dublin neo-soul hip-hop."
He expresses a great pride for his generation of Irish artists who, in his eyes, are pushing the boundaries of "what it is to make Irish music". "People are growing tired of the 'diddly-eye' trad and folk scenes being the only genres that are considered truly Irish", he remarks, pointing to a similar disillusionment with platforming music in "borrowed accents from other countries". "I think it comes with the loosening of the grip that the Catholic Church had around our necks. We are finally finding space to be ourselves — for ourselves."
Sunburn's two singles "Jump the Gun" and "All I'm Missin'' are now available to stream on all major platforms.