I have always felt let down by crêpes. People rave about them, but I have only ever experienced stodgy sogginess. Recently, however, watching another dreary afternoon from my window, I found myself wistfully yearning for a picture-postcard-perfect stroll down a French seaside promenade with a crêpe in hand.
Determined to turn my daydream into reality, I persuaded a half-French friend of mine to accompany me to Voici Crêperie and Wine Bar in Rathmines.
When we arrived at 2pm, the bipolar Irish weather had produced a blissfully sunny afternoon amid its orange storm warnings. Judging from the diverse clientele – which ranged from a group of dapper pensioners donning pastel pinstripes and dicky bows, to students reading and parents indulging their kids with a Nutella-drenched lunch – Voici is a crowd-pleaser.
ADVERTISEMENT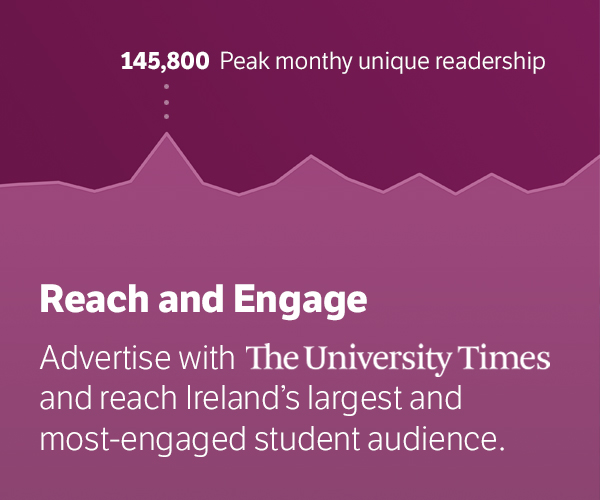 Voici's wooden tabletops, olive plants, tiled floor and wine bottle display, achieve a classic Parisian café style interior. Becoming aware of the soft melodic music, the sunlight streaming through the sash windows and the scent of caramelising butter in the air, I entered a different world – one where a man wearing breton stripes was spinning crêpes on hot plates behind a counter that resembled a Citroën truck.
The menu is split into savoury galettes, dessert crêpes and "Nibbles and Boards". The galettes at Voici are gluten-free as they are made from a non-wheat flour called black sarrasin. All allergens are clearly listed and the crêpe/galette menus caters to vegetarians, while vegans are accommodated only in the Nibbles section.
I opted for the Complète (€10.50), on the assurance that it's a classic choice. The galette was dark brown in colour, thin and, crucially for me, not soggy underneath. It was folded neatly into a parcel shape that left a central square of its filling exposed. I was astonished by how aesthetic the presentation was. The golden egg yolk surrounded by the pale yellow of the melted Emmental cheese and glints of pink from the ham underneath brought a warm French sunset to mind. The ingredients, although simple, complemented each other effortlessly – the richness of the runny yolk matched with the saltiness of the cheese and the thick cuts of good quality ham was divine. I ordered a Stonewell cider (€6.50) as is, apparently, traditional and its sweet crispiness cut through the heaviness of the filling.
My friend more adventurously chose Allez Les Bleus (€11) which consisted of Cashel Blue cheese, pear, walnuts, rocket, and honey. She pointed out that the generous drizzling of honey over her galette made it a little too sweet for her liking, but once finished, she announced gleefully that it was better than the crêperie in the village of Le Touquet. So, Rathmines one, Northern France zero.
Although satisfied by the savoury crêpes, I was too curious to taste Voici's rendition of the sweet crêpe to skip dessert. We chose the Crêpe Caramélisée (€8) and thanks to our thoughtful waiter, the crêpe arrived as one portion split onto two plates. The first few mouthfuls were glorious. The crêpe was marbled with light and dark golden hues, folded into a triangle and topped with a warm salted caramel sauce, toasted flaked almonds and a scoop of salted caramel ice-cream.
Unfortunately, even a half portion proved too generous and I struggled to finish the rapidly melting ice-cream. I was sad to leave my plate unfinished and even more sad to leave behind this slice of Brittany in Rathmines. I did, admittedly, feel lethargic after indulging in such a starchy, vegetable-less meal – in retrospect, I was probably more impressed by the toppings and fillings than the thin pancake which neutrally encompassed them.
I still may not be munching into stacks of crêpes next Mardi Gras, but thanks to Voici I finally understand the hype.