Summer recess in the Seanad commenced just as I began writing a profile on Eileen Flynn. Getting in contact with the newly appointed Senator was no easy task: almost every email I sent was met with a generic, automatic response.
Six weeks later, I caught up with her over the phone as she travelled between events. Life has been hectic she tells me and, later, she admits she hasn't had a moment. Despite this lack of free time she is relentless in her pursuit of justice for the marginalised.
In her new role, Flynn is working only a few kilometres from Labre Park, the halting site she grew up in. Yet, she has entered a vastly different world. A world that has been unwelcoming and exclusionary towards Travellers, like herself, for years.
ADVERTISEMENT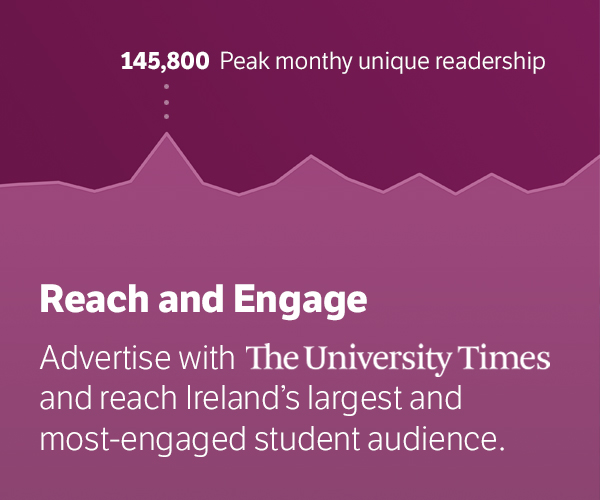 Flynn is making history as the first Traveller ever appointed to the Seanad and the only one currently in the Oireachtas. Yet, this is simply one of her many achievements. She is also among the 167 Irish Travellers, out of a population of almost 40,000, who have obtained a third-level qualification.
The Senator is well known for her ability to break-down barriers as well as her completion of primary, secondary, further and higher education. However, when I posed the million-dollar question to Flynn – what motivated her to stay in education? – she simply said, "I went to school to get out of the house."
I went to school to get out of the house
Blunt, honest and vulnerable, Flynn's response is an ode to the characteristics that have brought her so far and enabled her career as an activist, fighting for the marginalised, to flourish.
Unlike many, Flynn has no desire to romanticise the past. There is no façade, she does not need flowery language and hundreds of statistics to convince you that she cares about the causes she fights for – it is obvious. Her passion cuts through the bluntness of her words, leaving you utterly convinced of the importance of every issue she dedicates her time to. Over the past few weeks, she has consistently centred her contributions in the Seanad around defending the rights of the vulnerable, from those living in direct provision to those who have been failed by our education system.
Her ability to convince without being overbearing, to unite people yet still hold opinions of her own, are among the many factors that have contributed to her success. Damien Peelo, Flynn's former colleague at the Irish Traveller Movement, describes her "incredible" ability to "step into the shoes of other people. Even people that she fundamentally disagrees with in ideological terms".
Flynn is the beating heart of her activism, yet, she is not at the centre of it. Despite the barriers she has faced and overcome, her activism does not manifest itself as a tale of her hardship, rather, it is a vindication of the rights of the marginalised and a genuine desire to make a difference. "That's the essence of her", Peelo explains, "she's just always tried to see [how] can she make [the world] a better place".
She's just always tried to see how can she make the world a better place
Her answers to my questions are all filled with honesty, integrity and, above all, vulnerability. However, this vulnerability extends beyond general discussions and candid accounts of her views, she is also able to be open about deeply personal struggles. Flynn was diagnosed with dyslexia at the age of 18 and she explains how "for many people with dyslexia, you feel a bit of a shame that you have it".
This made some aspects of academic work challenging, Stephen Murphy, one of Flynn's lecturers and coordinators in Ballyfermot College of Further Education (BCFE), where she studied for two years, explains. Despite this, she did not shy away from expressing her beliefs. "She constantly had opinions. She was extremely opinionated on things and it always came from the point of view of, I suppose, the marginalised individuals", Murphy tells me.
Flynn was fearless and often discussed issues that were culturally sensitive and considered inappropriate to some, including members of her own community. However, "she never saw the fact that she hadn't got a right to talk about those issues, in large gatherings of travellers and large spaces, where she was trying to make a better world for not just Travellers, but for people", Peelo recounts.
She was extremely opinionated on things and it always came from the point of view of, I suppose, the marginalised individuals
Arguably, part of what motivated Flynn to relentlessly address such issues was her inability to be silent about the things that mattered to her. Murphy recalls how, at the beginning of her time in BCFE, Flynn would "blurt something out, nearly just explode in the middle of class and as she said it, she nearly put her hand over her mouth to show that she was sorry".
But Flynn's passion is explosive, charismatic and what sets her apart from others. "That fire that Eileen has, the fire in her belly, is very evident, always was," Oonagh McCardle, one of Eileen's lecturers and coordinators in Maynooth University, explains, "she had that from, I'd say, from birth, possibly".
McCardle describes Maynooth, where Flynn studied Community and Youth Work, as a "learning lab" for the recently appointed Senator and Flynn seems to agree, "I just loved it", she says. Even in her current role, she can apply the skills and knowledge she learned while studying there. "I do it with the heart and the eyes of a community development worker", she explains.
Community is an important issue for Flynn, however, Kathleen Noone, another of one her lecturers and coordinators at BCFE, explains how she and her twin sister, Sally, actually stood apart from theirs. Noone explains how Flynn had to "withstand those social norms, from the community in order to be this educated woman who wanted to have purpose and wanted to have influence and wanted to have meaning in her life".
That fire that Eileen has, the fire in her belly, is very evident, always was
Although undoubtedly proud of her Traveller heritage – Murphy describes how although "she flew the flag very, very early on" – Flynn did not let her background define her. As Noone points out, "she let nothing define her really…Eileen defined herself".
Unfortunately, that did not prevent others from attempting to do so. "I had a man that came up to me, I was three days in my role [in the Seanad] and he came up to me and said to me that I was the token seat", she tells me.
"I didn't accept it" she explains, "it wasn't just a token gesture, it was evident of the hard work that I'd done throughout the years and the resistance that's in me to be successful".
I asked how it felt, "hurtful, very hurtful," she responds, "he came along and just made me second guess myself [not just] as a woman but also…as a Traveller woman".
However, as Noone points out, "if people knew how hard she worked, they would never say she's a token nomination". Despite all of Flynn's achievements not being enough to earn this man's respect, Noone remains convinced that Flynn is a role model to many. "She stands out as a role model for her community but she equally stands out as a role model for women and she stands out as a role model for people with learning difficulties", she explains.
Flynn herself was inspired by role models and in particular, her mother. Convinced her passion comes from her family, Peelo explains how Flynn, "talks and gives these wonderful phrases – and 'as my mother would say' – in the middle of the most heated debate".
She let nothing define her really… Eileen defined herself
Indeed, heated debates are what have brought Flynn so far and it doesn't seem like she has any intention of backing down now. She tells me about the Traveller Culture and History in Education Bill she is working on which is centred "around Traveller history and Traveller culture [being] taught in our education system [and becoming] part of the education curriculum".
As well as that, she is determined not to let the current state of affairs, and the challenges that Coronavirus poses, disadvantage the marginalised further. She explains, "it's very common that Traveller children and children from other ethnic minority groups are very often left behind and children with special needs so I think now, more than ever, with Covid-19 that we have to make sure that these children don't fall [further] behind".
Despite how far she has come, it does not look like Flynn intends to ever stop on her journey of activism nor fighting for the marginalised. She emerges determined and resilient despite the hardship she had faced. "How you can overcome that human condition of adversity and have the will to be yourself but also the will then to succeed and make a difference in the world", Noone tells me, "that is Eileen summed up."
She continues the work of those who came before her and will inspire the work of generations to come. Questions of how she broke down so many barriers, sustains motivation and keeps fighting linger, however, mid-interview she hinted at an answer: "My mother used to always say, 'you are better to be something than nothing at all'."