Trinity College Dublin Students' Union (TCDSU) Communications Officer Philly Holmes has slammed an email sent from College's Accommodation Office to residents of Halls, which told them to turn off their lights and close their blinds, after alleged complaints from neighbouring residents.
The email, sent on Monday with the subject line "Who's watching you?", said that residents of Dartry Road had complained of light pollution coming from the complex.
Holmes wrote in an email to a number of senior College staff that the correspondence was "disgraceful that a member of Trinity staff would think an email such as this was appropriate".
ADVERTISEMENT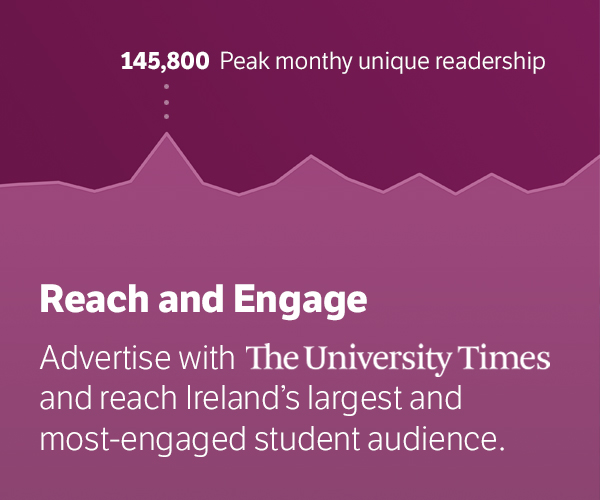 "I understand that there may be issues of student residents leaving lights on and blinds open, but I believe it is wholeheartedly inappropriate to be flagging those issues with such a condescending tone", he said. "Trinity students are not children."
"Intimidation tactics such as the subject line 'Who's watching you?' and belittling comments about students are not conducive to the safe environment we need to be fostering in Halls, particularly in the middle of the current pandemic where students are more isolated than ever."
The email warning students about keeping lights on is normally sent every year to Halls residents, something Holmes took issue with.
"I don't understand how such an email can be sent to students, two years in a row, when there is clear opposition to the tone taken by this email on record. Tone which is, and will never be acceptable", he said.
Holmes also said that he failed to see the point of the Accommodation Office "accusing students that they are in breach of their license for having miscellaneous objects in their windows".
"We are currently in the middle of a pandemic, and while students have a responsibility to keep their living spaces clean and tidy and should be doing so, we have to appreciate that they are trying to inject some personality and positivity to Halls in what we can all agree is an incredibly tough year."
The condition of occupancy in Halls does, however, state that residents are not allowed to hang items in their windows.
Holmes also said that students have the right to live in Halls "as much as any Temple Road residents", adding that "while Temple Road residents have the right to complain, that shouldn't compromise our duty of care to the student community or be used as leverage when trying to get students to adhere to the rules".
Trinity did not respond to a request for comment.
These latest restrictions and reminders come just one month after The University Times reported on an environment of isolation and fear affecting this year's Halls residents, with multiple students describing Halls as a "prison".
Students residing in Halls face threats of severe punishments, evictions and fines worth hundreds of euro for breaking the complex's strict rules. Just one week ago, six students were fined €250 each for an indoor gathering of both Halls residents and non-residents, this newspaper reported.