Sustainable fashion has seen a surge in popularity in recent years, with the likes of Depop and swap shops becoming more mainstream, and vintage fashion outlets enjoying a piqued interest from consumers. This move towards a more environmentally friendly shopping experience is part of a drive to curb support for fast fashion corporations and direct it towards small businesses and independent sellers.
One such entrepreneur is Ruth Dempsey, owner of Finders Keepers, a charming little vintage shop in the heart of Bray. In her day-to-day, Dempsey combines a killer sense in fashion with a passion for sustainability to provide some of the most unique pieces on the market.
Speaking to The University Times, she explains how she moved to Australia in 2010 with her family, "but it just wasn't for me. So, for some reason, decided I should move back to Ireland in the middle of a recession". She punctuates this with a laugh, describing the anxiety of moving home to very few job opportunities and wondering how she would pay rent.
ADVERTISEMENT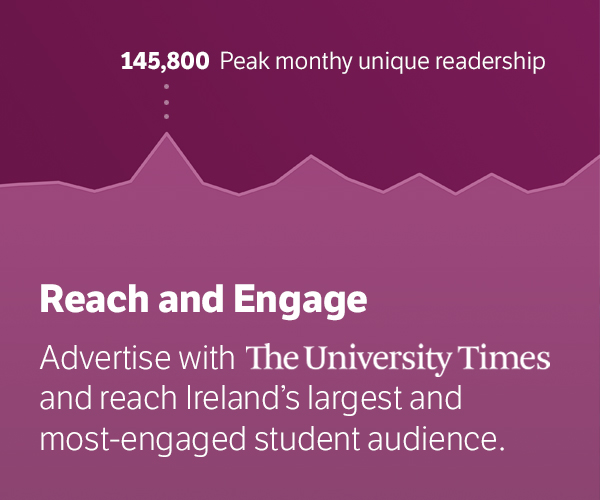 Dempsey had always been in and out of charity shops, buying things that had caught her eye, even if she wouldn't necessarily wear them. In time, she had amassed enough pieces that her boyfriend suggested that she start selling them.
As a way of "paying rent and putting food on the table", Dempsey began selling on Etsy first, before moving around several marketplaces. Even after securing a more permanent job, she continued selling as "a side hustle" until she established her own shop in 2017. "It was terrifying handing over that much of my savings thinking 'I might never see that again'", Dempsey admits. "I told myself I'd give it the year, and now I'm three years in."
As someone who has self-professedly "always been a weird dresser", Dempsey's interest in fashion can be traced back to a young age. An enthusiasm for fashion also runs in her family, with a grandmother and great aunt who would make their own clothes from "the bottom of a couch or an old pair of curtains". Dempsey has no doubt that she would've ended up working in fashion one way or another, given her lifelong passion for the trade.
When it comes to sustainability, Dempsey is realistic and understands that while it is important, it's also a process that no one can achieve overnight. "You can't be too hard on yourself", she advises. "If you bought something in Zara last year and you still love it and still wear it, that doesn't matter."
For Dempsey, "throwaway culture" is what negatively impacts the fashion industry the most and contributes to landfill and waste. She advises people wanting to invest in more sustainable fashion to slowly build their wardrobe, but not to beat themselves up – because no one can be 100 per cent sustainable. "No one wants to buy used underwear, or used socks or something", she says with a laugh. "It's a journey".
To this end, Dempsey has built numerous sustainable practices into the structure of her business. For instance, all of the packaging for Finders Keepers, online and in store, is 100 per cent compostable. She also pays extra for carbon neutral deliveries for her own "peace of mind", as well as that of her customers. In addition, she limits purchases from suppliers in countries that would produce a higher carbon footprint, such as America, only ordering from them annually.
Anyone on a mission to improve their consumption habits can rest easy knowing that Finders Keepers is doing so much in terms of sustainable and ethical sales, while also providing unique and eclectic pieces. Dempsey takes a realistic and guilt-free approach, understanding that no one is perfect or can achieve total sustainability instantly. In her eyes, making small changes in the way you consume fashion and being mindful about where you contribute can be instrumental in making a positive change within a complex industry.