Sammy Copley's humble presence and subtle sound make the virality of his online identity even more impressive. Since the creation of his Youtube channel in 2015, the second-year Trinity drama student has amassed over 220,000 subscribers, all drawn to his old-school sound. As he waxes lyrical over romantic acoustics, Copley bridges the musical generation gap by interposing saccharine harmonies stripped from the 1960s with audio from climate justice protests. In doing this, he renders nostalgia into familiarity, just when we need the comfort most.
In conversation with The University Times, Copley comments on his friends' reactions to his online following. "I always get friends being like: 'You're famous! You're internet famous!" he laughs, saying: "No I'm not! It's just this tiny channel I've had for 5 years!". Copley is one of a number of Irish online music creators who have been gaining considerable mainstream success over the past five years, such as Dublin's Orla Gartland.
Copley speaks about the difficulties of navigating this dual identity between content creator and offline musician as "something that a lot of people who start on Youtube struggle with". It's about "separating yourself from the YouTube label, but then also recognising that you wouldn't be where you are without the platform", he tells me.
ADVERTISEMENT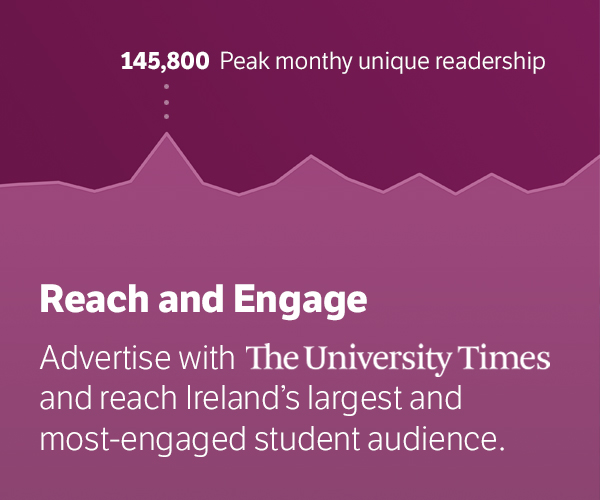 Like many of us, Copley's coming of age has been catalogued online. Unlike most of us though, his story includes the development of his songwriting abilities. With his first video being an original song, Copley can look back through his Youtube channel and track his "own emotional journey through songwriting".
"I'm sure for a lot of vloggers who have been creating videos for years and years, they get to see their actual day-to-day experiences laid out for them", he continues, "but for me it's more like seeing the pivotal moments in my life and how I was interpreting them at the time".
As part of the DU Players' Resilience festival last June, Copley performed a series of poems and songs online, maintaining his blossoming status as a Trinity musician. "I'd definitely like to get more involved in music in Trinity", he muses. "Players kind of consumed my life in first and second year, but I would absolutely love to branch out." Copley's involvement with Players has paved many opportunities for performance and further musical endeavours, he tells me. "I'm very grateful for the fact that I'm known as a musician in Players", he adds. "I think that's something that I didn't expect for whatever reason."
Offering his perspectives on how musicians have adapted to lockdown restrictions, it seems like Copley's background in Youtube has been a major advantage. "It wasn't too difficult to try and adapt", he admits. "If anything, it was exciting in a few ways… how am I going to make this fun and interesting for people? How am I going to make a livestream of something that people actually want to attend?"
In terms of his own lockdown progression, Copley's experience of rising through the ranks of Youtube also made things easier: "It hasn't been as strange to transition to be like 'Now I'm on Spotify!', because it feels like a natural conclusion to this weird journey I've been on for the last five years."
Like every musician, Copley misses the prospect of performing in person, though he sees this as a good opportunity for musicians of all backgrounds to reconsider the online space. "I am appreciative of the fact that we now have this online space that we perhaps wouldn't have considered before" he says, adding that this exposes artists to "a wider reach of people".
This came into play when Copley released his atmospheric single "Murder Song" on Halloween, which he says is sonically unlike anything he has written before. He confesses that he's unsure where the song came from, having endured a quarantine writer's block rooted in anger and ennui at the predicament we found ourselves in.
Thankfully, the rut is finally over: "Music is something that I've been struggling with over quarantine and then [I] suddenly got a burst… and now I have too much of it!" Copley recently released a new single, "Trains", and announced his first album Growing Pains would be released on January 29th. So, it's safe to say Copley is staying true to his word.
Copley's latest singles "Murder Song" and "Trains" are available to stream on all major platforms now.