Trinity College Dublin Students' Union (TCDSU) has recorded a deficit of €49,803 for its accounting year ending June 30th, 2020.
An accounting statement seen by The University Times noted: "The SU accounts reflect the very negative financial situation that the closure, due to Covid, had had across all activities, especially in the SU shops."
"These results represent the huge challenge facing Trinity College Students Union. The Union's successes in the past decade have been built on achieving a surplus and then spending this on student services."
ADVERTISEMENT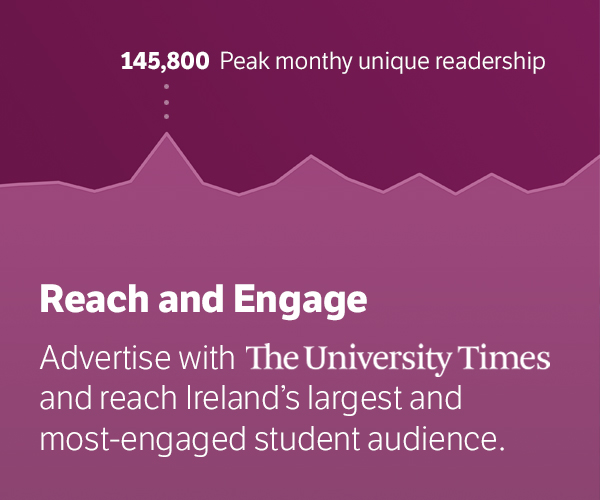 "This will not be possible during this Covid period and the SU will be using its reserves to maintain its operations. The SU will, of course, endeavour to maintain its structures and expenditure on student representation."
Publications expenditure reduced by over €2000, while expenses for TCDSU council and executive reduced by over €20,000.
Ents income was down from €238,174 in 2018/19 to €63,091 in 2019/20, related to the reduced ticket sales as a result of the pandemic – though a surplus of €8,864 was still recorded. The Students' Union Cafe reported a deficit of €1,539, compared to a deficit of €979 in the previous accounting year.
Income from student services fell by nearly €62,000, while TCDSU's capitation grant which is paid annually by College's Capitation Committee increased by over €13,000. Officers' salaries decreased by nearly €8,000 while officers' expenses increased by over €4,500.
The decline of nearly a quarter of a million euro in expenditure was not enough to prevent TCDSU from incurring a deficit.
In its report to the Capitation Committee, seen by The University Times, TCDSU said: "The Students' Union's financial position allows it to absorb this shock and losses and it will be using some of its reserves to sustain its activity during the Covid period."
"We will continue to provide the essential support and services that our students require during these unprecedented times."
In its previous accounting year, which ended in June 2019, TCDSU recorded a surplus of €32,522.
Last year, TCDSU Administrative Officer Simon Evans – who compiled the accounts as co-treasurer of the union alongside the president – said in his report that the accounts show a "welcome return to a surplus and a stabilising of the SU's finances".
"The Union's successes in the past decade have been built on achieving a surplus and then spending this on student services", he said.
"This represents a huge effort across all parts of the SU and this return to financial discipline must be maintained in the long run", he added.