With another lockdown leaving many of us to rotate the same four pairs of tracksuit bottoms and the student population of front square being few and far between, Trinity Trend has found itself on an unintended hiatus.
However, we've kept our eyes peeled for any memorable style moments popping up over Zoom. With only our head and shoulders on show, the expression of personal style is limited, but we have noticed one accessory slowly slipping onto our screens – the Vivienne Westwood pearl choker necklace.
The iconic Westwood logo, which emerged in the late 1980s, inspired by British royalty, can now be found adorning the neck of many an Arts Block Trinity student. The humble flex, of course, is pairing this €200 necklace with a €5 oversized sweater vest from the local Oxfam.
ADVERTISEMENT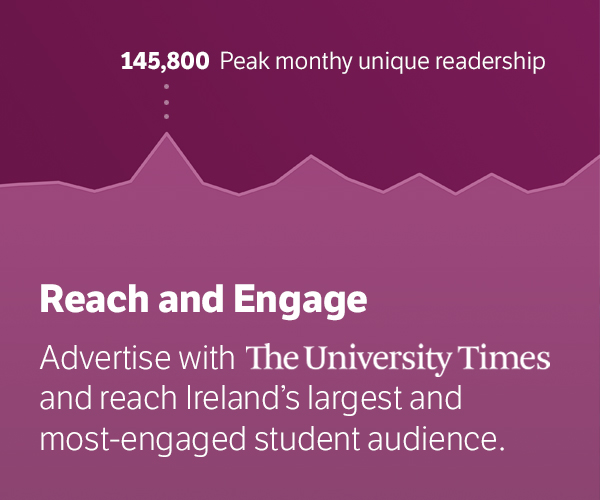 Of course, this €200 price tag is steep. But luckily for those of us on a student budget, pearl accessories more generally seem to be making a comeback. Everything from authentic Westwood to impulsive Depop or Ebay steals glimmer through slightly pixelated screens with the same effect – to illustrate the elegance and sartorial taste of the wearer.
The swift resurgence of the pearl necklace in the last few months has left many contemplating their chunky metal chains. When did classy become the new edgy? If you listen closely enough, you can almost hear the gold chainlink chokers crying, having been dethroned by their more chic counterpart.
It all started when Bella Hadid, Dua Lipa, Madison Beer, (and subsequently every other popular influencer) were each seen completing their street style looks with a Westwood necklace. This took the piece from old Hollywood glamour to the new "it-girl" accessory. Paired with an argyle sweater, or a 1990s sheer button-down, this trend is everything you'd expect from the Arts Block trend-setter – who is, of course, waiting for that all-important style compliment.
But this trend isn't just for the girls. Adorned by the likes of Harry Styles, A.S.A.P. Rocky and Billy Porter, this fabulous piece can be rocked by male, female and non-binary people alike. In normal times, these pearls would have made waves among Arts Block guys hoping to absolve themselves of their internalised misogyny by adopting the "Soft boi" aesthetic, and showcase their defiance of gender norms (which I truly applaud). Picturing this necklace with an oversized pastel sweater (bonus points if it's a sweater vest) and baggy trousers, I can almost smell the nicotine in the air.
Though this classic will empty my bank account for the foreseeable, it will live in my jewellery box forever. Either way, this trend isn't going anywhere anytime soon – so, hopefully your grandmother won't notice a couple of missing pearls.