A new Dublin film festival dedicated to comedy debuts online today, offering some much needed pre-Christmas cheer with a programme of films, sketches and live-streamed stand-up acts from Ireland and around the globe. Award-winning actor, writer, filmmaker and Dublin International Comedy Festival director Maureen O'Connell spoke to The University Times about her background in comedy and film and what online audiences can expect from the festival.
O'Connell trained as a performer at the Royal Academy of Dramatic Art (RADA) in London, and moved around the city for some time before coming back to settle in Dublin. Working predominantly in theatre with some television credits, such as BBC's Father Brown, she became frustrated that, because of her name, she could only get Irish parts with Irish accents.
In 2016, she made her own award-winning short film, Proclaim!, which interweaves the story of her grandmother with that of the Dublin printers who, in 1916, were summoned by Irish revolutionary James Connolly to print 2,000 copies of the Irish Proclamation in secret. This film has comic elements too, with O'Connell's grandmother moving around both ammunition and potatoes.
ADVERTISEMENT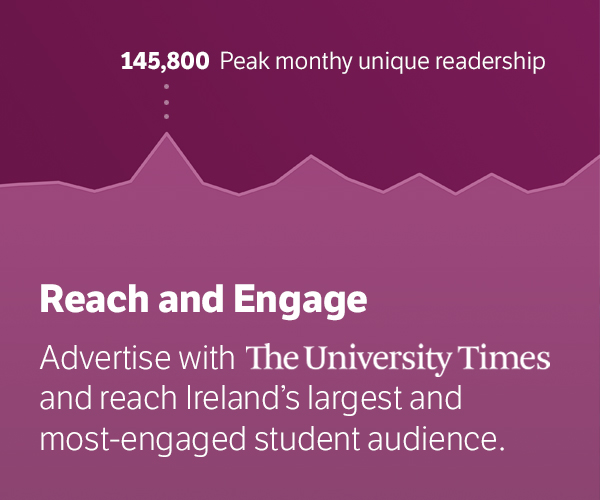 Moving further into comedy, her budget feature Spa Weekend was a hit at festivals both home and abroad, winning the She Is On Fire Award at the Female Filmmakers Festival in Berlin last year.
They're simultaneously screaming for comedies and female writers, but they don't support it
''Laughter is good for you" and "very healing", O'Connell tells me, adding that "laughter has a therapeutic power". "I think everyone could do with that at the moment", she says. She also muses that there is something intrinsic to actors and comedians that means they "always want to be loved, like most of us, but that they can't or don't hide it".
Although she had "been thinking about this for a few years now", O'Connell started working on the Dublin International Comedy Film Festival in June. Despite the foreknowledge that it would have to be a virtual event amid coronavirus restrictions, this year felt "like the right time to do it", she says.
Comedy isn't being taken seriously at film festivals, she sets out, explaining how works of this genre struggle to even get past the submission stage. "They're simultaneously screaming for comedies and they're also screaming for female writers [but] they don't support it." Filling this glaring gap in the market, O'Connell hopes her festival will be "warm and friendly", while challenging other film festivals to broaden their horizons in response.
I want to celebrate those of us who are brave enough – or stupid enough – to try our hands at comedy
Talking about why dramatic and sentimental shorts are a go-to for student filmmakers, O'Connell asserts that "comedy is harder". "You have to be braver to make a comedy because if your film screens at a festival and it doesn't make people laugh, that stings", she admits. "So I want to celebrate those of us who are brave enough – or stupid enough – to try our hands at comedy."
In addition, she suggests that "serious material can be self-indulgent" and forget about its audience. "Why do you want to tell a story if you don't want it to land with the audience?", she asks. "Comedy can make you more aware of yourself." However, the greatest comedies, in her opinion, are dark, and it's "the tension between light and dark that makes it so cathartic".
The Dublin International Comedy Film Festival will showcase just 60 of the 200 films submitted from June to November of 2020. A live comedy act will kick off at 7pm each night with stand-up sets from Emma Doran, Joe Rooney and many more. Killian Sundermann, whose mock RTÉ Radio One news report went viral during the summer, will also make an appearance.
Alongside Irish talent, audiences can expect a diverse assortment of side-splitting humour from the United Kingdom, Australia, New Zealand, France and Denmark. O'Connell will also be presenting a number of aptly-named awards as part of the festival, including: the Deirdre O'Kane Award for Best Irish Short film, the Seinfeld Award for Best International Short and the Charlie Chaplin Award for Best Composer.
The festival runs online from December 3rd to 4th. A festival pass which includes entry to all films and events is available at just €5. Further information and ticket sales can be found online.