Described as "quietly in charge" during her time as Vice-Provost, Linda Hogan's quiet nature represents a woman who aims to govern with a collaborative approach. Having lectured for almost 30 years in Ireland and Britain, she's spent 19 years as a faculty member at Trinity, serving five of them as Vice-Provost.
Hogan's path into academia first landed her in Maynooth University in 1982 where she studied for both her bachelors and master's degrees. It was there she first met Fr Patrick Hannon, an emeritus professor at the university, who describes her as a student who had great intellectual potential and as someone who is "not afraid of challenge or change". She had "an early international reputation in her field", Hannon tells me.
Hannon says Hogan's work led her to become an "early feminist Christian ethicist" and "advocate for human rights". Explaining to me that "human rights provides an idiom in which you can dialogue with… counterparts in other ethical traditions". Recalling Hogan's work in the area of human rights from this time Hannon describes how the field allowed her to take a multifaceted approach by engaging with others from various traditions and schools of thought. This early work across school and foundations reflects the multidisciplinary approach she took during her time as Vice-Provost.
ADVERTISEMENT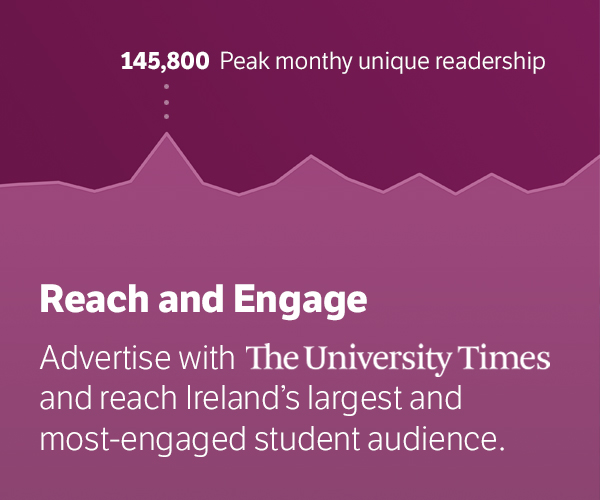 Hogan's work as a lecturer stems back to 1992, when she took up her first teaching position, lecturing in ethics and religion at the University of Chester. It was in this very same year that she would go on to meet Fr James Keenan, who would later become a very important influence in her professional life. Indeed their work came to a head in 2003, when their mutual commitment to creating an accessible network of theologians and ethicists led to the founding of Catholic Theological Ethics in the World Church, a "global ethics network fostering connections within the world church", according to its website.
Described as "quietly in charge" during her time as Vice-Provost, Linda Hogan's quiet nature represents a woman who aims to govern with a collaborative approach
Hogan is a "bridge builder". Keenan says one of her main focuses has been to increase involvement of female ethicists from the developing world. In 2008, the network established a doctoral programme in ethics in several African countries such as Kenya, Nigeria and South Africa. To date, Keenan tells me that the network has helped support 24 African women to gain PhD degrees in ethics. Using this story among others, Keenan paints the picture of an academic whose "interests are setting the agenda for the future of a more equitable world".
With Hogan being so involved in numerous professional associations and networks it can be easy to forget that her time lecturing at Trinity stems back to 2001. Therefore, it's no surprise she is well-known by staff members throughout the College. Amongst them is Prof Ben Wold, an associate professor in the School of Religion and a colleague of Hogan's for 13 years. Wold says Hogan had a welcoming nature when he first arrived at the School of Religion in 2007. Wold describes his first impressions of her as being someone "extremely accessible, competent and organized".
Yet what she is best known for within the college community is her five-year stint as Vice-Provost from 2011 to 2016. Serving in the position of Trinity's Chief Academic Officer meant that she was tasked with managing the fallout of the 2008 financial crisis and the impact that it had on the College and its operations. With austerity imposed by governments across the world and the College dramatically cutting its budget, it is perhaps her management of Trinity's purse strings that sets her apart from the other candidates. Indeed, former Dean of Arts Humanities and Social Sciences Darryl Jones claims that "the university might not have made it through the crisis without her".
Many of her supporters would indicate that it is her knowledge and experience of managing Trinity's finances during her time as Chief Academic Officer that sets her apart from the other candidates. Indeed, her handling of Trinity's budgetary crisis has received plaudits across schools and departments.
Yet what she is best known for within the college community is her five-year stint as Vice-Provost from 2011 to 2016
Remarking on Hogan's time as Vice-Provost, Wold says that "it was characterised by a very competent and stable leadership through a difficult economic time". It remains to be seen if she will be called upon again to perform the most senior role in Trinity as we head into what looks set to be a financially challenging few years for the College.
Although her supporters may be at pains to emphasise Hogan's management of Trinity's budget in the wake of a global financial crash, it is not the only facet that has marked her time in office. In fact, it is her introduction of the tenure-track system that seems to draw some of her critics out of the woodwork.
Even revisions to this system did little to quell the criticism, with Prof Pat O'Connor stating in 2016 that she was "underwhelmed" by the revised proposals and that "the basic problem of timing and its gendered consequences has not been dealt with." O'Connor was not alone in expressing these critical remarks, with Prof Louise Richardson, Trinity graduate and Vice-Chancellor of the University of Oxford, reporting in 2015 that the system "adversely affected" female academics.
Hogan's fluctuating stance on this issue was the cause of much confusion as her time as Vice-Provost drew to a close in 2016. In March of that year, she wrote in an op-ed in this newspaper that the implementation of the tenure-track system of appointments "would benefit entry level academics" and "address the under-representation of women in higher academic grades". Yet only four months later, she acknowledged in an interview with The University Times that the introduction of the tenure-track system was a "risk" and agreed with the principle behind the criticism of the model.
Nevertheless, it seems somewhat inevitable that there was going to be controversy over this system. Jones, for instance, points out "this is going to be by definition – I think – potentially a very controversial thing to take these kinds of decisions about people's futures." While it's evident that Hogan's handling of the tenure-track was never going to win her any prizes for gender equality, it did improve the system for appointing and retaining academics. Jones therefore goes on to mention how the tenure-track system "created a much more transparent and regular career path for academics." Stefano Sanvito, director of the Centre for Research on Adaptive Nanostructures and Nanodevices, reiterates Jones's point stating that "the system has a lot of benefit and is an honest way to do things".
Sanvito believes the tenure-track system "doesn't give any benefit" to gender balance. Instead he tells me how more needs to be done earlier on to encourage women to enter the world of academia. He highlights that a "cultural change" needs to take place in Trinity to ensure the working environment is welcoming to female academics. This is perhaps the path Hogan should have taken when addressing the ways to increase the number of female academics in Trinity. In spite of criticisms of what Hogan has done (or not done) for female academics during her time as Vice-Provost, there are clear barriers that remain for female academics in Trinity.
While there may be some confusion as to how much of an impact Hogan has had on gender equality at Trinity, it is clear that in the field of ethics the subject is of great importance not only to her, but also to Keenan. Indeed, it was the notion of establishing a more gender equitable Catholic Church that led him to nominate Hogan for the position of Cardinal in 2013. Pointing out the clear lack of women's voices within the Catholic Church, Keenan states that the nomination of Hogan alongside seven other women from around the world "was one way of opening up the dialogue" of introducing women into the Church leadership. As he closes our interview, he states that "all institutions need gender equity in their leadership".
So far, only four candidates have announced their intention to run to be Provost – all of whom are women. More candidates may appear, and we may not know how many candidates have applied for the job for some time. Regardless, the questions surrounding gender equity in academia and the gender disparity among Trinity's senior staff positions look set to be an item on the agenda for the upcoming campaign.