Jane Ohlmeyer's CV is lengthy. The former director of Trinity's Long Room Hub, Ohlmeyer can also check off her professional bucket list Chair of the Irish Research Council, inaugural Vice-President for Global Relations, co-Principal Investigator for the landmark 1641 Depositions and Principal or Co-Principal Investigator for some 24 other research projects.
This is Ohlmeyer's second grab at Trinity's top job, having run unsuccessfully in 2011. But her friends and former colleagues are adamant that she has what it takes.
An innate capacity of hers, they say, is her ability to listen to and get behind new ideas. Speaking to Ciaran Brady, it is this point which he says cannot be emphasized enough. While mid-career Brady recounts how himself and a young Patrick Geoghegan – now Professor in Modern History – were seeking to devise an ambitious new extramural course which would be presenting "serious controversies" called Contesting Irish History.
ADVERTISEMENT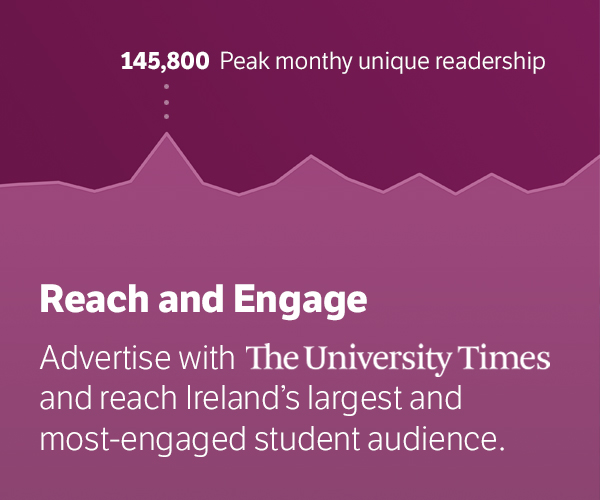 "It involved all kinds of complicated things and money. And Jane was not only highly supportive of it but she found the resources to do it," recounts Brady about Ohlmeyer who at the time was the first head of the histories and humanities department.
Ohlmeyer's unique combination of scholarly accomplishments along with extensive experience in leadership roles around campus may lead some to question what exactly drives her ambition.
"She put her full energy behind it. You know other people might have said, 'yeah, yeah, you do it and see what comes out of it'", adds Brady. "It wouldn't have happened were it not for her. The idea was coming from Patrick and me but the encouragement was coming from her. She said 'try something new and I'll support it'."
Her amiable trait of listening and empathising with others from varying backgrounds and perspectives, as well as her will to encourage new innovative ideas and see to it that they materialise is a quality which Rita Duffy, a close friend and colleague, echoes about Ohlmeyer.
Duffy, a recent addition to the Long Room Hub as a visual artist, recounts an instance last January which, similar to Brady's experience, highlights Ohlmeyer's enthusiasm and will to support new ideas and make them work, even when they appear dead in the water.
Based in Cavan, Duffy had created a photomontage reinventing the Raft of Medusa, a breathtaking art project that symbolised a looming sense of chaos and abandonment caused by what had seemed at the time to be an unavoidable hard Brexit.
"Cavan Council were very nervous about doing anything with it because there was a Union Jack in it", explains Duffy. "I couldn't take it out though. It wouldn't have made sense."
"Jane took one look at it and said, 'bring it to Trinity'. And literally, we brought it to Trinity and the next thing we were having a can-do conversation with the Estates Management and they were putting it up on the side of the wall."
The photomontage was unveiled last January, just after Boris Johnson signed his Brexit Bill into law, reigniting debate and conversation about the implications of a hard border.
Duffy says that without Ohlmeyer's energy and drive, her artwork would never have been unveiled on that outside wall of the Long Room Hub.
"We absolutely got something totally unique and bang on the mark because of her curiosity, because of her openness and because of her engagement with what's going on around her."
Duffy has in common with Ohlmeyer the experience of growing up in Belfast at the height of the Troubles and in her own words it is that "Belfast tenacity", that she suspects explains Ohlmeyer's empathetic style of leadership.
"One of the biggest impacts the Troubles had on me, and I would suspect on Jane as well, is it made us keener to listen carefully and be more willing to actually understand each other. There was more of an urgency to try and understand people."
"When violence enters the picture, all common sense is lost", Duffy adds. "There was a sense of really trying hard to comprehend where the other person was coming from so I'd say there's a great empathy to people who bore witness to what we lived through."
Brady, who assures me his views are straight as a retired academic with no "skin in the game", expressed confidence that Ohlmeyer's empathetic nature will suit the role of provost well.
"She's a listener", Brady emphasises. "In other words, if someone from mechanical engineering says something that seems out of seam, if it's a good idea she would listen."
"That's the one thing I enjoyed most in working with Jane, is that she would listen to ideas, if she thought they were lousy she'd tell you, if she thought they were good she'd say let's get it done."
Micheál Ó Siochrú, a long time colleague and collaborator of Ohlmeyer, believes someone of her empathetic nature is exactly what the College needs in navigating the challenges of a post pandemic climate: "We desperately need someone that can act as a rallying point that can bring the community together and that's something that Jane excels at."
Ó Siochrú was co-principal investigator with Ohlmeyer of the 1641 Deposition Project, a groundbreaking historic source which revealed unique insights into the lives of ordinary people, nearly half of whom were women, in 17th century Ireland.
"They were really controversial", Ó Siochrú remarks given how the source was the main evidence that the rebellion began following the massacre of a protestant centred community.
"On the one side being used by the protestant community as justification for counter measures against their catholic neighbours and dismissed by catholics as mere propaganda."
The project spanned 15 years of collaborating with historians, transcribers and computer scientists all the while raising the necessary €1 million to make accessible thousands of testimonies previously left neglected in the Old Library. A project as gruelling as this no doubt required Ohlmeyer's unwavering dedication and energy to see it through.
Ohlmeyer's unique combination of scholarly accomplishments along with extensive experience in leadership roles around campus may lead some to question what exactly drives her ambition. Indeed, with this being her second stab at a run for provost, a strong desire for the job is evident. It follows then that some may be questioning her motives behind pursuing top jobs such as Vice President of Global Relations and Director of the Long Room Hub.
Brady dismisses this notion out right: "I don't really think it's some kind of drive to be very powerful and so on. No. The word I would use is energising."
"Any notion that she has an ulterior agenda is foreign to me", Brady adds.
It is also true, however, that such suspicions carry with them slightly sexist undertones. Brady agrees that the fact of the matter is that as a woman Ohlmeyer has had to work much harder to be where she currently is in her career, and that being a solid position to be College's next provost.
"What Jane was really good at was taking all those disadvantages on board and transcending them", Brady remarks. "And the disadvantages are generic, are common."
"She's got connections all over the world. She's got deep connections in the United States and especially in New York. So she would continue to make Trinity world famous. I just think she would be perfect for that job."
Ohlmeyer has certainly faced her share of turmoil throughout her career. There certainly seems to have been a clash between Ohlmeyer and established Scottish historian Allan MacInnes while they were colleagues at The University of Aberdeen.
MacInnes, when asked to speak about his opinion of Ohlmeyer responded in an email: "My old rector used to say of references, if you have not anything good to say, leave it out. Here is my reference for Jane Ohlmeyer:
All the best,
Allan Macinnes"
MacInnes would not elaborate on this comment. Sources privy to the situation say that Ohlmeyer was not the cause of this conflict. One can only wonder.
The lengthy list of Ohlemyer's qualifications and experiences remove any doubt about her suitability to run that much is certain. However, question marks linger as to how exactly she would handle the position.
Eunan O'Halpin remarks: "I think she would project herself very well. She'd be the first woman provost and she would navigate things externally very well. She would not be afraid of the media, she'd be good at the sound bite."
"I don't know what her vision for the university would be", O'Halpin added. "She would certainly be very confident of her ability to pull in the cash and schmooze people. She's tailor made for that kind of engagement with the outside world."
Indeed, that engagement no doubt comes from her experience as Vice President of the Global Relations Office, a role which had her travel the globe non-stop.
American historian Sarah Covington, who has worked extensively with Ohlmeyer, points out the deep "intellectual, scholarly, and financial" connections she has across the globe.
"She's got connections all over the world. She's got deep connections in the United States and especially in New York. So she would continue to make Trinity world famous. I just think she would be perfect for that job."
Duffy, who may or may not have been veering into hyperbole, remarked about a potential Provost Jane Ohlmeyer: "I'm a visual artist, and I recognise creative energy when I see it and Jane Ohlmeyer has creative energy in spades. If she were the provost of Trinity, I imagine there would be no stopping the advances Trinity could make."
"Jonathon Swift famously said: 'Education is more about igniting a fire than filling a bucket'", Duffy added. "Well I think Jane definitely sets incendiaries all over the place."