The government will extend internet access for students to 90 new locations across the country in order to create "extended virtual campuses", Higher Education Minister Simon Harris announced today.
HEAnet will lead the initiative, rolling out eduroam – a WiFi connection that students can automatically connect to – to locations accessible to students, such as libraries, museums, public offices, coffee shops and shopping centres.
Eduroam is already available to students in a number of locations, including libraries in Longford and Galway, the Convention Centre and Custom House Quay in Dublin.
ADVERTISEMENT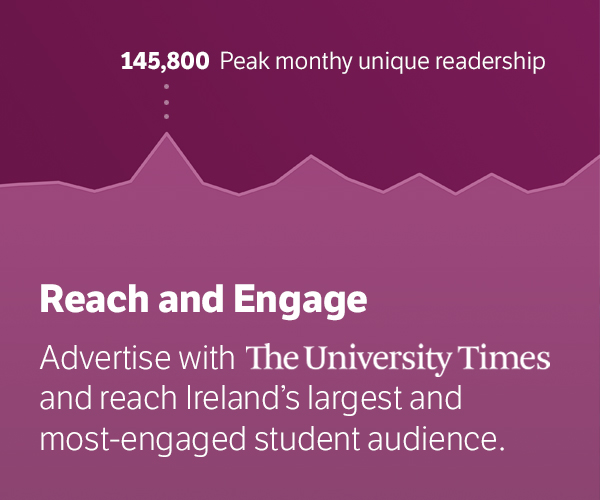 In a press statement, Harris today said: "Education is changing and we must constantly change to adapt to these advancements."
"Further and higher education is increasingly about learning on the move; earning and learning and part-time learning."
"COVID-19 has resulted in an increase in the use of remote learning but it is clear that access to modern technology and connectivity is essential."
"We have already announced a fund for student devices worth €15 million and today, we are announcing steps to improve connectivity."
"This is the start of a journey. It is not the end. We will continue to work with transport providers, local authorities, commercial organisations and others to do more to help support students with online learning", he concluded.
HEAnet CEO Kerrie Power said in a press statement that "HEAnet recognised the opportunity to use its well-established eduroam wifi roaming service to help students address their connectivity challenges to continue their education in an increasingly online and off-campus reality".
"We would like to thank Minister Simon Harris for his support", she added. "HEAnet is now working together with stakeholders in government departments, local authorities and commercial locations to make eduroam Everywhere happen."
"Our ambition is to secure a better future for students by ensuring that all of them can continue to engage with their education as seamlessly and as equitably as possible."
HEAnet is Ireland's National Education and Research Network. It aims to provide internet connectivity across all levels of the Irish education system, and is funded by government departments, the Higher education Authority and a number of education and research organisations.
Harris has been vocal about the digital divide since taking over the Department of Higher Education.
In July, he said in a press statement that, in relation to the €168 million coronavirus package for the third-level sector, "there is a significant digital divide emerging among our student population. Many students have difficulties accessing devices – laptops or tablets, while some can't access WiFi and others need assistance in using the devices for college work".