For 22-year-old National College of Art and Design (NCAD) fashion graduate Una Curran, 2020 has been a good year. Curran burst onto the Irish fashion scene in September when she won the NCAD and Brown Thomas "Designer to Watch" bursary. "I couldn't believe it!", she says in conversation with The University Times. "It was quite a weird contrast to go from my own little work room to showing the garments in a public space where everyone could see it."
Curran spent her time in lockdown at home, tirelessly working on her soon-to-be award-winning graduate collection. "I actually didn't find it hard to motivate myself", she admits looking back. "You work on your own project throughout the year and you are creating your own identity through your work, so you want the finished work to be good."
Her time spent at NCAD allowed Curran to grow and develop as a designer. "I think that going to an art and design college [like NCAD] can really make you look at the world differently and question different things", she explains. "I have grown an appreciation for unusual and beautiful things around us." This love of the unusual and the beautiful perfectly encapsulates Curran's work as a designer, not to mention the inspiration behind her exceptional collection.
ADVERTISEMENT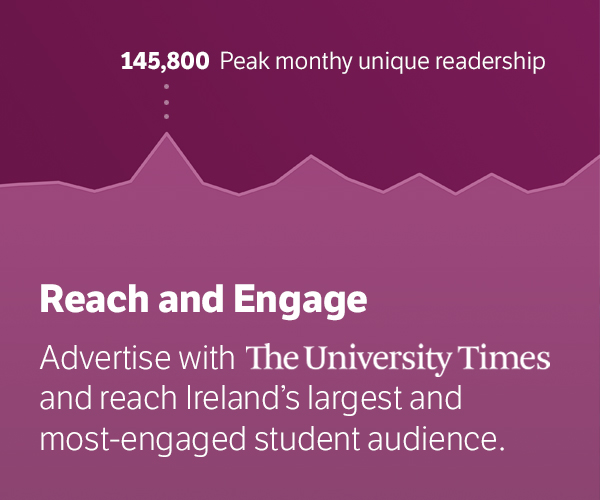 The winning collection, entitled "Entangled Traces", was inspired by the migration patterns of Brent Geese, an idea which sprung from different articles and photographs Curran had collected over the years. "I found bird images that were taken in time lapse in a National Geographic magazine that I had kept from a year or two ago", she outlines. "The images created beautiful shapes and marks in the sky." From here, the young designer "began observing Brent Geese in flight and drawing their patterns". These images can now be seen embroidered on jackets with bright red thread and painted onto leather gloves in fluorescent pinks and blues, creating an elegant and subtle theme that runs throughout her collection.
At the same time, Curran had been reading the book Surveillance Capitalism by Shoshana Zuboff, which got her "thinking about homogeneity in society". This led her to pose the question: "If we are all given information from the same large corporations and taught to think the same way, what is our identity?" Slowly, these two sources of inspiration began to come together: "Initially I didn't realise the link, but the overriding theme of traces, through the bird tracings and human traces in relation to surveillance, became more apparent."
Curran's finished designs include skirts and dresses printed with a black and white face, stretched across the fabric in such a way that from afar, the distorted image becomes abstract and dreamlike. She sticks with a refined palette of black, white, red and pink for the majority of her pieces, adding texture with loose pieces of yarn, fringing and ruffles that allude to the volume and presence of feathers when they move.
As part of the bursary, Curran will intern with JW Anderson, a Northern Irish designer making waves in global fashion with his eponymous brand and as creative director of Loewe. "I am excited to see what it is like to work at a well-established design label and see what their design process is like", she says. "The projects at JW Anderson are modern and creative which is really inspiring. Everyone works in a different way so it is nice to get to experience an alternative way of researching and building a collection." Things are certainly looking up for Curran as she continues to navigate the fashion industry – her 2021 may even be better than her 2020.