Irish universities have dropped steadily in research spending rankings among OECD countries since 2008, according to a report published by the Department of Enterprise, Trade and Employment.
In 2018, Ireland was ranked 23rd out of 37 countries, a fall of nine places since 2008.
The report also found that Ireland ranked eighth out of 31 OECD countries with respect to female researchers in the higher education sector.
ADVERTISEMENT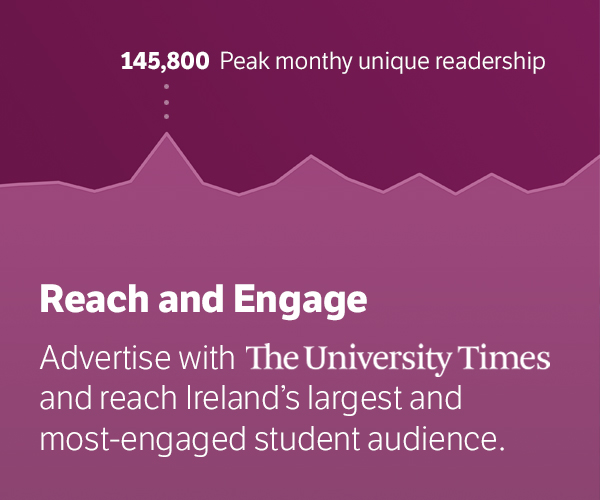 In response to the report, the Irish Universities Association (IUA) has called for "a step change in research and innovation investment".
Total expenditure on research and development in higher education amounted to €876.1 million in 2018 – an increase of 17 per cent from 2016.
But the total increase in research and development expenditure between 2008 and 2018 also amounted to 17 per cent.
The proportion of higher-education research financed by industry increased from 3.8 per cent in 2008 to 5.5 per cent in 2018.
The report noted: "It is important to point out that this increase is mainly due to the new methodology and resultant increase in the reported number of permanent academic staff numbers which made a significant contribution to the increase in the 'indirect funding source' element of HERD in 2018."
A press statement from the IUA said that reversing Ireland's decline in research rankings "must now be a top priority for the new Department of Further and Higher Education, Research, Innovation and Science".
Dr Lisa Keating, the IUA director of research and innovation, said: "This survey provides important insights into Ireland's vibrant research ecosystem and points the direction for future research policy."
"Given the importance of this national asset", she said, "the government's enhanced focus on higher education research, through the establishment of a new government department and dedicated cabinet minister, provides the opportunity for research to have greater impact on the lives of the Irish public".
"Bringing government investment levels in research in line with Ireland's competitors is critical to realising these opportunities", Keating said.
Trinity spent the most on research and development of all institutions included in the report. College spent €154.1 million on research in 2018.
Trinity, University College Dublin, NUI Galway and University College Cork accounted for 61 per cent of research and development expenditure in 2018.
In a press statement, Minister for Higher Education Simon Harris said: "This important survey is widely used by the national authorities in research planning and resource allocation and I am pleased to see that the higher education sector continues to play such a vital role in [research and development]."
The figures in the report, Harris said, "are a testament to the vibrant research system in place".
"I will work with my colleagues to build on our previous investment so that Ireland continues to be a leader in the translation of research into economic and societal impacts."
The survey is carried out every two years among Ireland's 21 publicly-funded higher education institutions.