Tackling inequality in higher education involves intervening long before students enter university, Social Democrats education spokesperson Gary Gannon said today.
In an interview with The University Times this afternoon, Gannon discussed his hopes for the future of higher education, including leaving certificate reform, funding models for higher education and a re-imagining of university entry.
Gannon spoke of the underlying inequality in higher education and its roots in primary and second-level education.
ADVERTISEMENT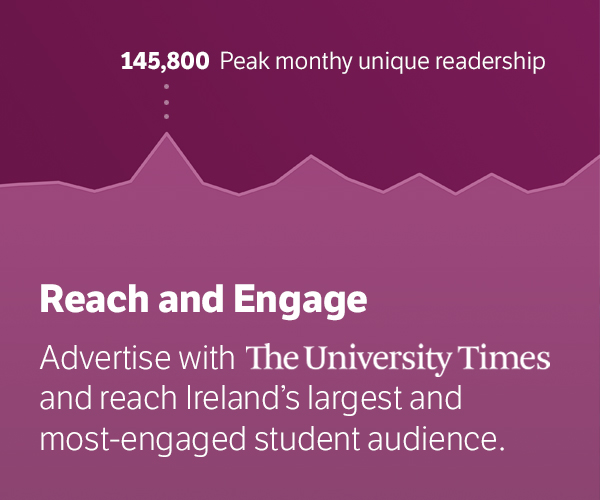 The Dublin Central TD said: "Every year the Irish Times will do their feeder list and by no coincidence the top schools on the feeder list are all the ones who are paid private schools."
"What that clearly suggests", he continued, "is the best way of going to college and the best way of locking in your privilege is to be able to first pay for a private education which will then bring you into the best universities".
In terms of reform, Gannon identified the current leaving certificate exam as an area desperately needing change.
"The leaving cert in its current form hasn't really changed since 1924 and I don't really know what it's intended to do at this time. It doesn't set us up for university. It doesn't set us up for the workplace."
Gannon described the leaving certificate as a "glorified memory test", which "can be easily manipulated depending on your income".
The leaving certificate applied model, he said, could be used in lieu of the traditional leaving certificate exam, particularly the coursework elements.
Comparing the education system to a "string", Gannon argued that there needs to be a nationally funded education system from early years education right up to adulthood to ensure that everyone has access to education.
On the challenges facing higher education, Gannon cited funding as the number one challenge, while criticising the government for treating funding as "almost a charitable donation".
"What we should actually see funding as is a substantial investment in our future. Investing in our education and investing in our students means that we have higher research potential, we have better performing graduates emerging in the workplace and we should be seeing it as an investment."
On the subject of the student contribution, Gannon favours its removal in favour of funding through taxation.
Gannon, who previously worked with the Trinity Access Programme (TAP), reflected on the realisation that for TAP to be truly effective they "needed to be in schools", with early intervention from second year onwards.
When it comes to entering third-level, Gannon said that the idea of a foundation year open to all students "would have a lot of merit", as "at the minute the manner in which our students choose CAO courses is somewhat blind".
Gannon cited Trinity's science courses as an example: "Science in Trinity at the moment is quite a broad curriculum and then students go on in their second year and get more specific in terms of what they want to study."
"I can't understand why we don't apply that same approach to the arts models, where you could have a broader arts course and then get more specific in terms of what you want to study."
Gannon also emphasised the need for an expansion of access programmes for students from disadvantaged backgrounds.
On the subject of whether the traditional leaving certificate can go ahead this year, Gannon advocated for a system of calculated grades rather than an in-person exam.