It goes without saying that 2020 was a challenging year for up-and-coming artists. The traditional outlets for promotion and campaign rollouts were lost, along with an entire year of development, discovery and networking for musicians. A lot of artists chose to withhold new music altogether, waiting until the pandemic cooled to resume their regular release routines. Unfortunately for fans, this left many of us scouring the web for new music to discover.
Rather than dwelling on the hot mess that was 2020, however, we at The University Times have highlighted some of the best Irish artists that are sure to dominate this year. From Ireland's pool of promising musicians, we have chosen five that should hold a place on your music radar in 2021.
For Those I Love
"For Those I Love" is the musical project by musician and record company executive, David Balfe. Balfe made his debut last year with the brilliant single "I Have A Love", written as a tribute to his friend Paul Curran who passed away in 2018. The song's electronic undercurrents are juxtaposed by Balfe's unmistakeable Dublin accent, a welcome feature throughout his music. Both Curran and Balfe are formerly of the band Burnt Out, and "For Those I Love" covers a lot of similar territory as their past venture in terms of subject matter – namely, class and societal divide. Balfe marked his television debut with a performance of "I Have A Love" on Jools Holland last November of last year and his debut album is set for release this September.
ADVERTISEMENT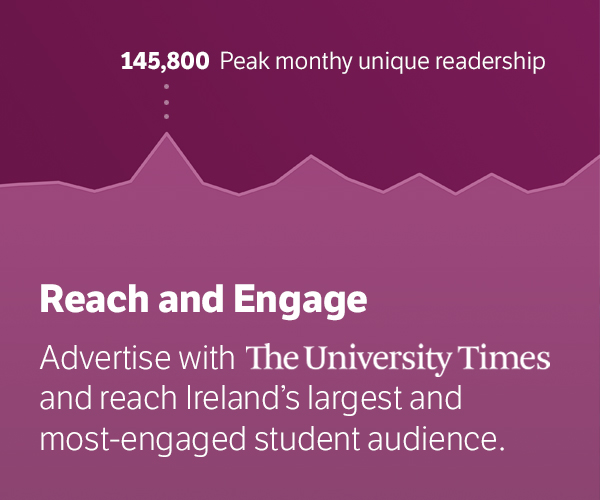 Trophy Wife
Trophy Wife is the moniker of Trinity graduate Ruby Smyth, daughter of acclaimed guitarist Jimmy Smyth. Her music resides firmly in the alt-pop sphere and summons Clairo and Snail Mail comparisons, particularly on songs like "Beauty Queen". Her EP Art, which was released last year, is brimming with character and colour, positioning her as a budding artist to watch out for this year.
Brién
Any artist associated with the Soft Boy record label is guaranteed to be one of quality, and this assumption certainly rings true with Belfast producer Brién. You might have heard his work already, having mixed and produced numerous Soft Boy singles including Kean Kavanagh's "Emma". However, his gorgeous debut EP DIY Volume 1 provides an indication of what we can expect from him this year – his smooth, lo-fi beats and synthy grooves are reminiscent of his label buddy Kojaque. Add him to your playlists.
Patricia Lalor
Despite being only 15 years old, Patricia Lalor has already racked up over 1 million streams on Spotify, where she boasts a sizeable discography of EPs and singles. Lalor first garnered attention after her cover of Hozier's "Summer Wine" was given a coveted shout-out from the Forest King himself on Twitter. Her lo-fi tracks "Sleep Talk" and "Alone" make her a must-listen for fans of Soccer Mommy and Julia Jacklin, and an artist for all to keep an eye on as her music career inevitably progresses.
Denise Chaila
In a difficult year for new artists, lacking the traditional opportunities for live gigs and promotion, Denise Chaila still managed to cause a stir in the 2020 Irish music scene. Her performance as part of the Other Voices' Courage series in May 2020 catapulted her into the limelight, and the excitement surrounding her hasn't wavered. Chaila released her debut album Go Bravely in October, which includes the irresistible single "Chaila" (you will NOT get the hook out of your head). Make sure you don't miss out on the groovy content she is yet to provide.