College has launched a Trinity Green Labs Guide, which provides researchers with guidance on how to run their laboratories in a more energy-efficient and sustainable way.
The guide – co-authored by PhD students Martha Gullman and Camilla Roselli and Trinity Sustainability Advisor Michele Hallahan – covers a number of topics including water management, energy usage, waste management and sustainable purchasing.
Laboratories will be certified as a Green Lab by the non-profit My Green Lab organisation which aims to educate and support Laboratories in becoming more sustainable.
ADVERTISEMENT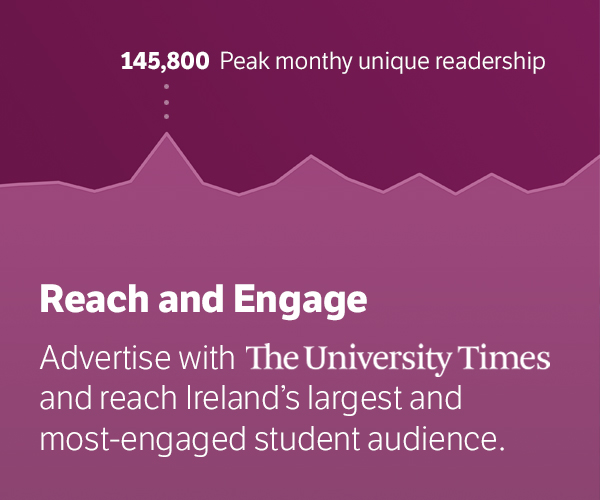 To be certified as a Green Lab, researchers must follow five steps. All Laboratory members must submit a baseline assessment, implement changes normally over a six-month period, take an online survey and receive additional recommendations, implement the additional recommendations and apply for recertification from My Green Labs.
In a tweet, College said: "Worldwide, labs consume 10x more energy than offices, 4x more water, and produce – on average – 5.5 tons of plastic waste annually."
"Trinity has launched a Green Labs Guide to address this and insure our labs run more efficiently than ever."
Last month, Trinity College Dublin Students' Union (TCDSU) and Trinity Environmental Society launched a petition urging candidates in the upcoming Provost elections to prioritise climate action during their term in office.
The petition is calling on candidates to commit to a number of measures to increase the steps College is taking in the fight against climate change.
Among the key measures the petition is calling on the next Provost to take is the creation of a joint office of sustainability and civic engagement with at least 10 full-time staff. The petition calls for the office to have a dedicated space for students to meet for sustainability initiatives.
TCDSU and Trinity Environmental Society have recommended the foyer of the Berkeley Library previously used by Tangent for the space.
Another demand is that Uni-Eco climate change and sustainability training modules should be mandatory for all staff on campus. The petitioners state that this would "benefit personal skill sets, teaching and research as well as benefiting Trinity's standing in international rankings".
The petition also calls for the next Provost to expand existing sustainability training resources for staff and to schedule annual online half-hour "refresher" sessions for all current and incoming personnel.