Provostial candidates were keen to distance themselves from Trinity's current employment practices and converged on similar messages throughout at today's hustings hosted by the Irish Federation of University Teachers (IFUT).
Chair of IFUT's Trinity branch John Walsh ran the hustings, posing questions, mainly coming from members of the federation, to Prof Linda Hogan, Prof Jane Ohlmeyer and Prof Linda Doyle, which centred around precarious employment and frustrations staff have about promotions.
The candidates all criticised contracts of indefinite duration and the treatment of PhD students, and also discussed the narrowness of the electorate in the provost elections.
ADVERTISEMENT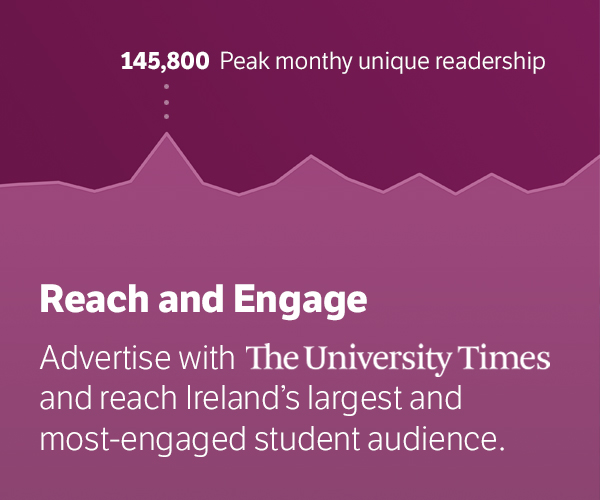 Precarious employment came under fire throughout the debate. When asked what the next provost could do on day one to improve employment conditions in Trinity, Hogan said that she could change all contracts of indefinite duration into permanent contracts.
Doyle, meanwhile, said that such contracts needed to be faced "head on", while Ohlmeyer said they were "wrong" and needed to be reviewed. All lauded the merits of permanent contracts and the importance of clear pathways for academics early in their careers.
Pay conditions for PhD students, whose real wage can be as low as €20 per hour, have come under attack in recent years, and all three candidates were harmonious in their belief that conditions need to change.
Hogan was particularly blunt: she said she believed the conditions to be "exploitative and a practice that needs to be stopped", and acknowledged the unequal power dynamics that exist in Trinity which make it difficult for PhD students – who want the experience the positions give – to ask for better conditions. Hogan asserted that they should not be in the position where they have to ask for better conditions.
Ohlmeyer, who said she was shocked to read that staff on casual pay was up 22 per cent, remarked that Trinity must follow the national framework in bringing about a minimum standard while also working toward an institutional framework that sets conditions for PhD students on an individual case basis.
Doyle, meanwhile, observed that PhD workers often experience even worse conditions, with some not getting paid at all – she asserted: "We need to have a proper hourly rate." Doyle, perhaps more solution oriented than Ohlmeyer or Hogan, highlighted that the cost of paying stipends for PhD workers tends to fall at the school level and said "we need to take the squeeze of the schools".
It was put to the candidates that the scope of the electorate is currently too narrow and disproportionately disenfranchises women. Unsurprisingly, all three candidates were strongly opinionated on the issue: Doyle said the electorate needed to be expanded so that all voices are represented. Hogan pointed out that this failure was "emblematic of what it says about the university" and committed to reform, as did Ohlmeyer.
Until now, the issue of Prof Sarah Alyn-Stacey being deemed ineligible by the Interview Committee to stand in the election has remained untouched at hustings, but tonight a member of IFUT raised it, and – as was the case for most of the night – all three candidates were in agreement.
Each said that the process, in their experience, was fair and in accordance with the statutes. Candidates opted to speak more generally about the process, rather than addressing Alyn-Stacey's case directly, saying that, like all democratic processes, the process of electing the provost should be reviewed, with Hogan, for one, saying that it would be important "to review the totality of the experience".
Students can vote in a preferendum to determine which candidate will receive the six votes held by Trinity College Dublin Students' Union. The union has six votes, and will vote as a bloc based on the results of the poll. Voting will close on Friday at 4pm.
Tomorrow, the three candidates will face questions from the Graduate Students' Union. Voting in the GSU preferendum, to decide which candidate will receive the union's four votes, will begin on April 6th, and will close on April 8th.