Matthew Dossett, the deputy head of sport and recreation in Trinity, has been elected president of Student Sport Ireland.
Dossett will become the first representative from Trinity to be elected to the role. Dossett has previously been involved with Student Sport Ireland having served on the High Performance Committee and was appointed chairperson of the Finance and Governance Committee.
As deputy head of sport and recreation, Dossett was responsible for overseeing the advancement and delivery of the strategy for sport, infrastructure projects, partnerships, as well as key stakeholder relationships.
ADVERTISEMENT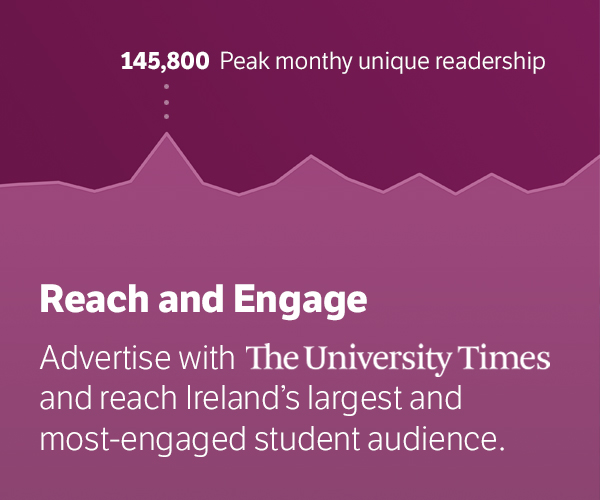 Student Sport Ireland is the governing body for third-level sport in Ireland and represents 30 institutions of higher education across the country.
The governing body coordinates and administers domestic third-level sports competitions including the multi-sport Student Sport Ireland Leagues and Finals days.
They also coordinate the participation of third-level athletes and teams in competitions with international universities including the European University Championships, World University Championships and World University Games.
Commenting on his new role, Dossett said in a press statement: "I would like to thank the board for their support, I am really looking forward to working with all our members and stakeholders in implementing our new strategy and helping us steer through the challenges and opportunities ahead."
"I am a strong believer in the importance and unique impact of student sport, it creates life-long habits and connections, and is a fundamental bridge within an important phase of our lives that a huge number of young people across the membership experience each year."
Doesset added: "I would like to especially thank Carmel Lynch (IT Carlow) , former President and Paul Davis (NUI Maynooth) and all other colleagues who have stepped off committees in the past few years and whose commitment to SSI have been significant."
Michelle Tanner, Head of Sport and Recreation at Trinity College Dublin commented: "Trinity Sport are immensely proud of our colleague Matthew on his election to the President role of Student Sport Ireland. Trinity has a long standing active role in SSI with involvement going back to formation of the organisation in the late 80's, then known as the 'Council of University Sports Administrators in Ireland' through our former colleague the late great Prof. Trevor West."
"Matthew is a tremendously supportive and trusted colleague to the members of SSI and with all his experience, knowledge, and passion I have no doubt he will be a great leader for Student Sport Ireland now and into the future. I wish him the very best", Tanner added.
Catherin Mahony, a Phd student from University College Dublin (UCD) was also reelected Vice President of Student Sport Ireland. Niamh O'Callaghan of Technological University Dublin (TUD) and Karl Oakes of Queen's University Belfast have both joined the board as directors, Student Sport Ireland also announced.