The original Irish music scene is thriving, irrespective of the lack of live concerts. Never has the country boasted such an eclectic mix of genres and wide-ranging artists. From the transcendental rap of Kojaque to the dreamy synth-pop of Saint Sister, Radius rounds up our top picks of the Irish tracks released during March.
"Karaoke Song", Saint Sister
Saint Sister's single "Karaoke Song" provides the feel-good energy that we all need right now. What's more, the song was accompanied by the announcement of their upcoming album Where I Should End, due to be released later this year.
"Karaoke Song" gives a good indication of what to expect from the album, retaining the classic harp plucking and vocal harmonies that the band are known for, with the somewhat new addition of uptempo rhythms and pulsating synth lines.
ADVERTISEMENT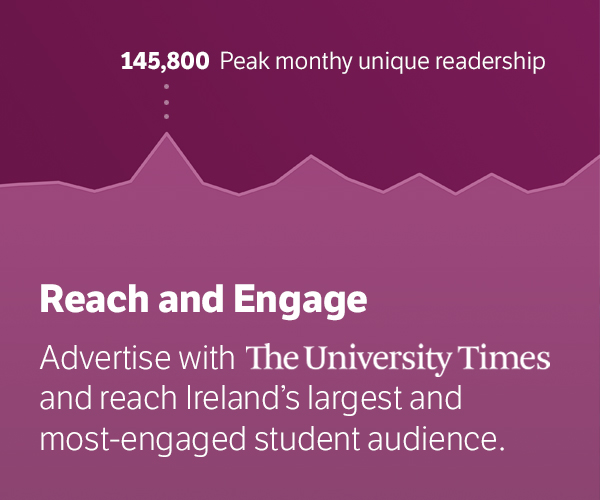 The song is based on a jealousy-inducing pre-pandemic karaoke session in a pub on Parnell St (remember them?), where they sang a cover of Tom Jones' classic hit "Sex Bomb". The song's thematically consistent music video was filmed by production company Algorithm and directed by Janna Kemperman and Kevin Freeney.
"Jamie", Æ Mak
Æ Mak is the brainchild musical project of singer Aoife McCann. McCann had been drip-feeding us new material from her EP Class Exercises for months, ahead of the official release of the full-length product on March 26th, via her own record label Spacer Records.
"Jamie" is a sure high-point of the EP, complete with robotic synth melodies and hypnotic, soaring vocals. McCann produced the track herself while completing an Ableton course with She Knows Tech in the summer of 2020 – which has clearly paid off.
Upon releasing the song, she shared details of its genesis, which began while she was taking the course. Students would, she said, "pick reference tracks and one of mine was a Jamie xx song so I named it after him, and wrote about our fantasy love affair while I was making tunes down in my dungeon". More of this, please.
"No Hands", Kojaque
Kojaque is one of the most exciting artists to emerge from Ireland in recent years, and this fact is affirmed by his single "No Hands". The song was written in tribute to his father, who died when he was a young child. It encompasses grief as well as the childhood quest for parental approval and reassurance, "check me out Da, Cus I'm doing it, no hands, you proud of me?".
The melodic grit of "No Hands" is complemented by its softer moments, rising and falling in all of the right places yet never sounding formulaic. As with all of his work, the accompanying music video is cinematic and vibrant, complete with Catholic iconography that most Irish children will recognise. The track is taken from Kojaque's upcoming album, which we can't wait to hear.
"Prone", Tropolis
"Prone" is the latest single from the electronic duo Tropolis, fronted by Michael Hopkins and Andrew Lloyd. The track is lo-fi, electro-pop at its best, complete with 808 drums and dreamy synth lines – it's the perfect soundtrack for your spring-summer transition period. The duo, who met in school, made their first musical offering in January, 2020 and have released a string of gorgeous singles since then.
"Little Talk", Soda Blonde
"Little Talk" is the title track of Soda Blonde's upcoming album which they announced on March 24th. It's a melancholy song, with ambient guitar tones contrasted by sawtooth bass lines and bright bursts of synths.
The steady chug of the chorus contains some sonic nods to (dare I say it?) Placebo's take on "Running Up That Hill", particularly in the agitated bass line and rising chordal structure that never quite reaches its resolve. If this is any indication of what is to come on Soda Blonde's album to be released on July 9th, we're in for a real treat.