The Irish Universities Association (IUA) today welcomed Minister for Higher Education Simon Harris's recent comments in favour of a "substantial reopening" of universities next semester .
The Irish Independent reported yesterday that Harris said that the two-metre social distancing rule would likely be replaced with a "one metre with a mask" rule.
Harris also said that he would like students to have more certainty on reopening by June at the latest.
ADVERTISEMENT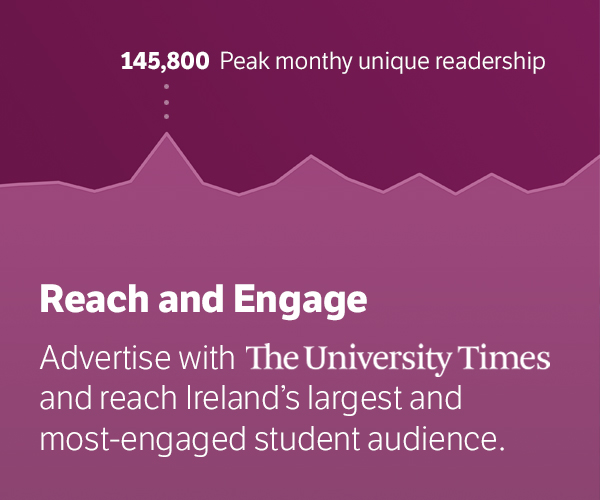 Universities are currently working on plans to open up universities next year, after the coronavirus pandemic caused them to largely shut down over the past 12 months.
In a press statement, the IUA said that "universities are united in their commitment to work towards a return to campus for the next academic year to the greatest extent possible within public health guidelines".
"Universities are now actively working on plans and are hopeful that the vaccine roll out will, by the autumn, facilitate a much greater level of activity on campus than in the current year", it added.
"The IUA and its university members will continue to work closely with Minister Harris and his Department and other government stakeholders, as well as staff and student representatives at national and local level, to advance plans for the autumn."
The plans will likely rely on an effective vaccine rollout programme during the summer.
Universities had similar plans to have a "one metre and a mask" rule and in place last September. However, the government abruptly scrapped them, after cases spiked in the autumn.
It introduced harsh restrictions, banning almost all on-campus teaching.
In November, Harris said that his "priority going into the new year will be in increasing on-campus activity as much as we can and as safely as we can", specifically targeting vulnerable groups that are more likely to drop out, according to the Irish Times.
However, the harsh restrictions have persisted in universities, meaning students have largely remained off campus for the year.
While classes moved online, libraries remained open in Trinity, and students with laboratory practicals have also been allowed on campus. The Buttery has also remained open and College introduced deck chairs, allowing students to sit in Library Square and Fellows' Square.