Prof Linda Doyle has been elected Trinity's new provost, defeating Prof Linda Hogan in the second round of the election this afternoon.
Doyle received 517 votes in the second round, with Hogan garnering 270. Prof Jane Ohlmeyer was eliminated after the first round.
Doyle's election will be sent to College Board on April 21st and once approved, Doyle will begin her provostship on August 1st.
ADVERTISEMENT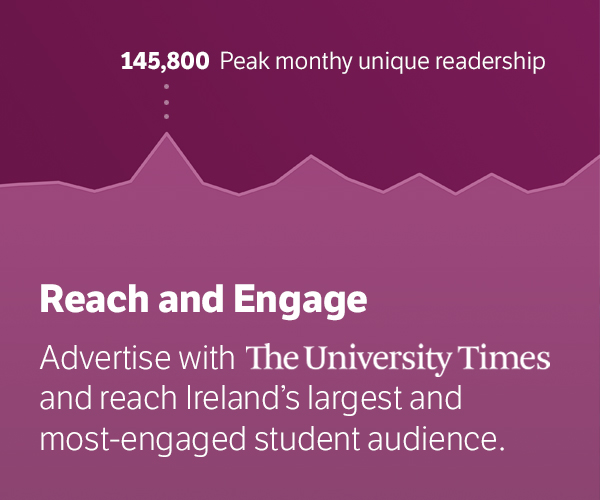 Doyle received 10 votes from students in the second round – she narrowly won the Graduate Students' Union preferendum and was runner up to Ohlmeyer in the Trinity College Dublin Students' Union preferendum.
Speaking to The University Times after the results were announced, Doyle said her message to students was that "there's so many fantastic ways we can work in partnership. I love the way the students were so passionate about the climate and biodiversity agenda."
"We have so many brilliant things that we can do together. And I look forward to being in real partnership with you."
In a speech shortly after she was elected, Doyle said she wanted to make the "extraordinary moment" of having a woman provost an "ordinary" event. When asked how she would make this happen, she said: "I suppose it's interesting today that I'm the first woman provost, but I think it would become a reality when people don't comment one way or the other on that. And I think we see this already in Trinity."
"There's lots of people from different backgrounds and leadership positions, but we need to push that further", she added. "I think that diversity needs to be wider, and then people won't think about it anymore. And we benefit hugely from that diversity. I mean, diverse opinions lead to the most informed decisions. So I think it's just by systematically tackling that."
She also said: "I want every single action I do, from the beginning, to be an action that's about inclusivity."
"That kind of sets the tone for everything else that follows."
Her manifesto, "Imagine Trinity," encouraged voters to imagine what Trinity would be like in 2031 at the conclusion of her provostship. She frequently focused on her first manifesto point about creating a "re-energised democracy" during the provostial hustings, discussing detailed plans of how to redistribute provostial power.
She pledged to introduce an independent chair of College Board, and frequently heralded Trinity East as the answer to many of Trinity's current problems.
Though she agreed with her opponents on many points, she diverged from their views on the issue of rankings. Hogan and Doyle both promised to improve Trinity's position in international rankings. Doyle said she believed that "our behaviour should drive rankings", as opposed to the other way around.
Prior to running for Provost, Doyle was the Director of the Science Foundation Ireland CONNECT Centre, a position she left to become Trinity's Dean of Research. Doyle has also been heavily involved in the postgraduate advisory service and is a professor of engineering and the arts.
Hogan – a professor of ecumenics – emphasised her ethical leadership style and experience as Vice-Provost. Lecturing in Trinity since 2001, Hogan pledged to bring Trinity back into the top 50 universities in the world and highlighted the College's need to "live its values".
Ohlmeyer, Erasmus Smith's professor of modern history and former director of the Long Room Hub, ran a campaign centred around the theme of "Empowering Trinity". Her aspirations for the College surrounded her aim to "unlock Trinity's full potential", which included bringing the staff-student ratio down to 12 to one and to have Trinity ascend in world university rankings by the end of her provostship.