Prof Jane Ohlmeyer has won the Trinity College Dublin Students' Union (TCDSU) votes for this year's Provost elections.
The union – which has six votes in total – today announced the results of its preferendum on who its representatives would vote for in the Provost elections.
Ohlmeyer won on the second round of counting, after RON and Prof Linda Hogan were eliminated. She passed the quota of 498, with a total of 515 votes. The number of valid polls was 994. Prof Linda Doyle finished second with 452 votes.
ADVERTISEMENT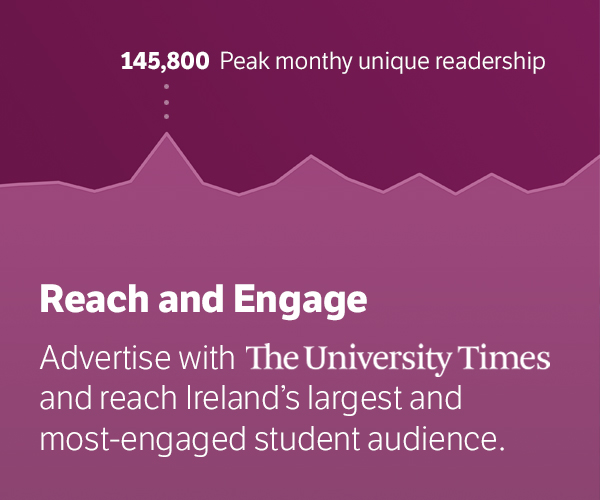 The union members on University Council and College Board vote as a bloc in the election, which has an electorate of over 850.
Ohlmeyer garnered much attention last month when she said that Trinity should run two Trinity Balls next year to make up for the balls that students missed out on due to the pandemic.
Next week is the last week of the provost election campaign, with the vote taking place on Saturday, April 10th. Candidates have been campaigning – virtually – since February. There will be one final hustings on Wednesday, April 7th, with the moderator to be confirmed.
The Graduate Students' Union (GSU) preferendum for its four votes in the election will take place from April 6th to 8th.
She was previously the director of the Long Room Hub until last year, having been elected in 2015. She is also a Fellow and is an expert in early modern Irish and British history, holding the title Erasmus Smith's Professor of Modern History at Trinity. She is also the chair of the Irish Research Council.
Ohlmeyer has proven to have a penchant for attracting funding for research projects, having previously secured €1 million from the Irish Research Council for the Humanities and Social Sciences, the Arts and Humanities Research Council and Trinity to digitise and publish online the "1641 depositions", compromising of transcripts from the 8,000 depositions, examinations and associated materials of Protestant men and women in the wake of the Catholic rebellion of October 1641.
Provost Patrick Prendergast will finish his term on July 31st, and the next head of Trinity will take charge the next day.
The brief of the job is vast: a 10-year term of office at the helm of Ireland's most prestigious university, leading its academic, administrative and financial affairs.
Correction: 7:56pm, April 5th, 2021
An earlier version of this article failed to mention that Prof Jane Ohlmeyer had surpassed the quota only after RON and Prof Linda Hogan had been eliminated. This mistake was made due to an error in TCDSU's reporting of the results.