Some 52 per cent of students with autism in Trinity said College is not doing enough to support them during the pandemic, according to a survey carried out by the Trinity Ability Co_op.
Of those surveyed, 34 per cent said that Trinity was also not providing enough support to students with autism before the pandemic.
The students' relationships in College have also been impacted by their diagnosis. Some 17 per cent said they had not disclosed their disability to their friends, with 13 per cent describing negative experiences of speaking about having autism.
ADVERTISEMENT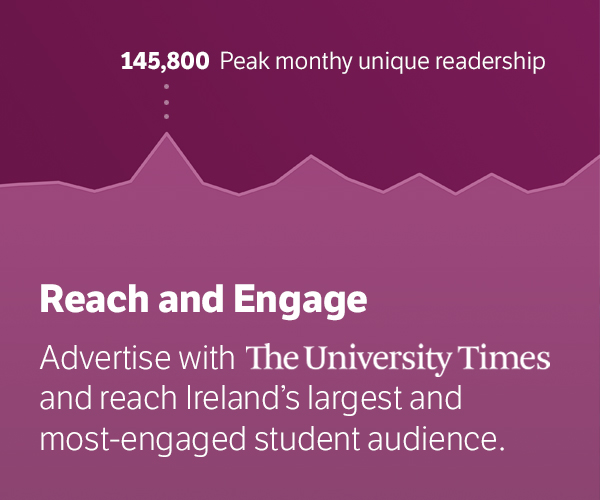 Some said they struggled to make friends or maintain connections with existing friends. Others felt increased anxiety in social situations and felt they could not understand some of the indirect communication.
Every student surveyed said they felt their diagnosis had impacted their college experience.
In an email statement to The University Times, Harry O'Brien, a member of the Ability Co_op and a student with autism said: "The biggest takeaway from the survey is that autistic students struggle with the exact same problems as other students, but more severely. These problems, such as unclear assignment requirements & inconsistent communication between staff and students, have been magnified due to COVID-19 and online learning."
Participants suggested ways College could be more helpful. They asked for more understanding from academic staff through reading and acknowledging LENS reports, as well as clearer and more specific guidance on academic expectations for coursework. There was also a suggestion to create more autism-friendly spaces on campus.
In an email statement to The University Times, Catherine O'Mahony, a Trinity media relations officer, said: "College is fully aware of the challenges faced by students with autism."
"Trinity Disability Service currently supports students across the university by providing support for incoming students (Autism & Uni, an online facility, academic supports, a needs assessment by an occupational therapist, and subsequent OT supports, including sensory spaces such as respite rooms, a weekly neuro-diverse drop-in group run by peers). Trinity Student Counselling Services and College Health also provide autism specialist mental health support."
"A critical avenue for development is to offer more specialised mental health support and a space to promote personal growth for neurodiverse students. Additional areas for growth within the system include campus-wide efforts to increase inclusion, integration, increase autism awareness, acceptance and reduce any related stigma. Furthermore, consideration of service provision also needs to be given to those who are undiagnosed or simply do not want to disclose their diagnosis."
"The director of Trinity's Disability Service, Declan Treanor, has outlined plans to appoint a neurodiversity specialist in the coming months to improve service quality in several key areas."
"Increasing numbers of incoming neurodiverse students provide the opportunity to further boost Trinity's reputation as a leader in inclusivity, support and empowerment for the neurodiverse community."
"Trinity Disability Service proposes to become a centre of excellence building upon what has already been achieved."
The neurodiversity specialist will be appointed to work upon four theme areas: a transition programme, academia, student identity, social and communication challenges, inclusion and finally sensor processing and university environments.
Autism Spectrum Disorder is a life-long neurodevelopmental condition described as a dyad of impairment in social interaction and communication, as well as restricted, repetitive and stereotyped patterns of behaviour.
The most recent estimate of prevalence of the condition from the Centre for Disease Control (CDC) is one in 68 people within the general population. Based on the provision of supports to autistic students in schools in Ireland, the HSE estimates that prevalence could be one in 55 school students, although there is no formal data collection which underpins these figures in Ireland.
In the first semester of the 2020/21 academic year, 148 students with autism availed of supports from the Trinity Disability Service. This is up from 129 at the end of last year.
Trinity did not respond to a request for comment by the time of publication.