The government will put €25 million in funding towards a major preservation and development project of the Old Library, the home of the Book of Kells and the Long Room.
College Librarian and Archivist Helen Shenton, Provost Patrick Prendergast, Minister for Housing Darragh O'Brien and Minister of State for Heritage Malcom Noonan made the announcement in the Old Library this morning.
Speaking in the Old Library, O'Brien said: "We do this on behalf of the people of Ireland."
ADVERTISEMENT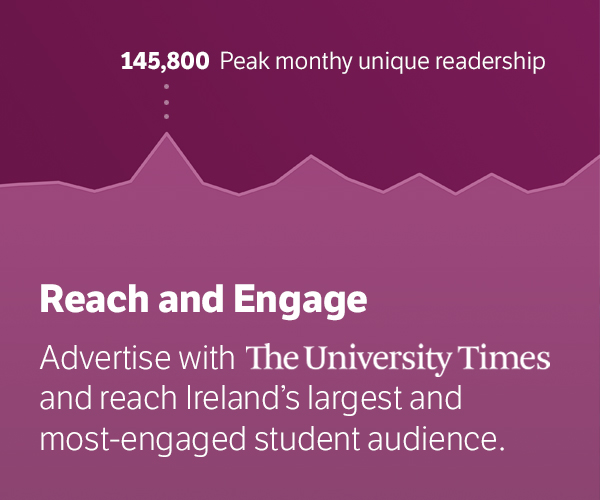 "This university has been at the centre of events in our city over centuries", he said. "I don't see it as an investment, it's preservation."
Trinity will also put significant funds towards the redevelopment, and has made it a focus of its philanthropic fundraising campaign Inspiring Generations.
The redevelopment includes urgent structural and environmental upgrades, and will draw on 21st-century design and technology to safeguard the building and improve the museum and library experience.
Noonan said at the announcement: "I think it's reflective of our renewed commitment towards heritage … It's really important to celebrate what will be a really wonderful project."
"I think it's important to record and document the experience of the conservation itself", he added. "That in itself will tell a story."
Trinity has acted as a custodian of "treasures" such as the Book of Kells and the proclamation signed at the 1916 Easter Rising "for so long", he said, and this project ensured "that that stewardship will continue".
Speaking in the Old Library, Provost Patrick Prendergast said: "What we see around us is the tip of the iceberg."
"The whole of the Old Library is a memory of the world", he said. "We hold the sole copy of some of these historic documents."
"They don't belong to us – they belong to all of humanity", he added.
Speaking to reporters after the announcement, Prendergast said that fires at Notre Dame in Paris in 2019, and another in a library in the University of Cape Town, "focused minds" on the issue of preserving and protecting the building. "If it happened there it can happen anywhere. But we were thinking about the project long before then."
The multi-million funding marks the most significant amount of investment granted to the cultural heritage sector this year.
The development plans include the conservation of the printed books and manuscripts primarily focusing on fire protection and environmental measures, alongside the development of a Research Collections Study Centre and a Virtual Library.
Trinity will also reimagine the Book of Kells exhibition and construct new visitor facilities and public spaces. It will also relocate the entrance and exit to the Old Library to the Berkeley Podium.