Minister for Higher Education Simon Harris has come under fire from the Labour party over the effect of the pandemic unemployment payment (PUP) on a recipient's chances of securing the SUSI grant.
Labour Senator Annie Hoey, the party's spokesperson for higher and further education, said that some students in receipt of the PUP have been unfairly pushed out of the qualifying income brackets for SUSI.
In a press statement, Hoey said: "Minster Harris needs to wake up and address this issue now. It is totally unfair that a student would lose out on a grant that is essential for their attendance at college because they accepted the PUP in lieu of work they lost because of the lockdowns."
ADVERTISEMENT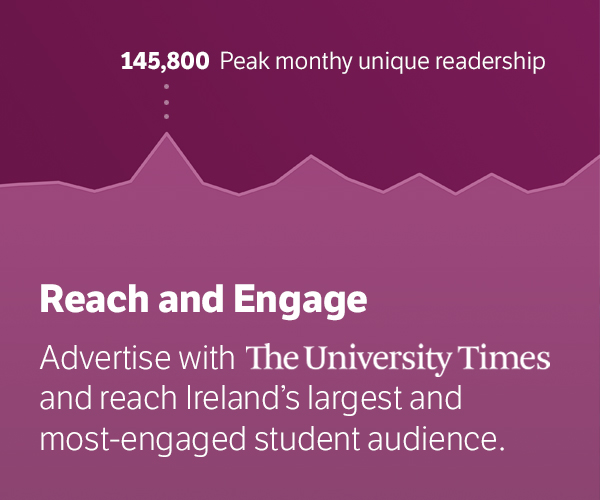 "This same PUP was offered to them by this government without any warning that by accepting it it could affect their future SUSI applications."
A parliament question, submitted on Hoey's behalf to the minister, asked if student nurses who were denied SUSI grants and were unable to work outside of nursing because of the coronavirus pandemic could reapply for SUSI grants due to changed circumstances.
In response, Harris said that the decision on the approval of grants was up to SUSI to determine.
He said that students can apply for a reassessment of their application with SUSI if they experienced a change in circumstances "that is likely to continue for the foreseeable future".
In a press statement Hoey said: "I don't think it is fair to put the responsibility for clearing up this mess on students, or on SUSI for that matter, who have enough to be doing managing the high volume of applications they get every year."
"In the normal course of a SUSI application, a full-time student is permitted to work for the months of June, July and August each year. They can also work for two weeks at Easter and two additional weeks at Christmas. As it stands now here is a €4500 income disregard applied to any income earned during this period for SUSI grant application assessment purposes."
"However, students are now being advised that income from social protection (PUP) are not included in this income disregard. This immediately puts students who were in receipt of the PUP this year at a disadvantage when it comes to their SUSI grant assessment and needs to be rectified."
Hoey added that she wrote to Harris in October and raised the issue in the Seanad.
"Lo and behold here we are seven months later and I have students and parents alike calling my office telling me they have missed out on SUSI because the PUP pushed them out of their qualifying bracket for SUSI, often by a very small amount", she said.
The Department of Higher Education did not respond to a request for comment by the time of publication.
In the current academic year 49 applicants in nursing courses have declared a change in circumstance in relation to the coronavirus.
Students experiencing financial hardship can apply for assistance with the Student Assistance Fund. €18.2 million was allocated to the fund in the past year, including a €8.1 million support package to assist with the impact of the pandemic on students.
In Budget 2021 full-time EU third-level students were given a once-off grant of €250.
According to the Irish Daily Mail, the number of students on PUP increased from under 20,000 in August 2020 to 46,906 in March 2021.