Growing up in Donegal, ShoutOut volunteer Domhnaill Harkin struggled to accept his own identity in an environment where homophobic comments were a daily occurence. The negative attitudes he encountered led to "self-hatred and self-loathing", he explains in conversation with The University Times, recalling moments where he would "pray to not be gay". Coming out in 2017, at the age of 23, the "damaging" experiences of his teenage years prompted Harkin to volunteer with ShoutOut, a charity committed to improving the lives of LGBTQ+ people through education.
With over 200 volunteers, ShoutOut provides workshops that tackle LGBTQ+ bullying to secondary school students across the country. Harkin wishes that similar programmes had been around when he was at school, adding that "there's no point in me saying how awful it was if I don't do anything to change it".
Inspired by his own experiences, he began researching Ireland's queer history and noticed that there was a lack of knowledge about LGBTQ+ activism among young people. He believes the stories of these activists should be taught to students in Irish schools because it's thanks to them and their sacrifices that others "can come out and be openly gay".
ADVERTISEMENT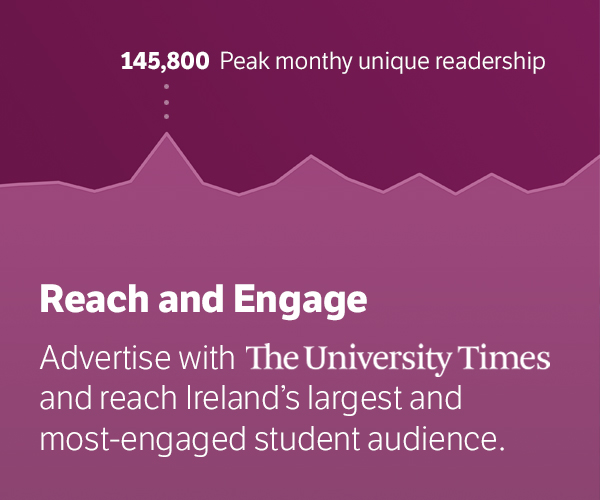 Airing this June to mark Dublin Pride, Harkin will speak to 12 of Ireland's most influential gay rights activists, each of whom have fought against harmful attitudes in Ireland, from the legalisation of homosexual sex to the passing of marriage equality. Featuring former president Mary McAleese and Senator David Norris, the project will highlight the incredible progress that has been made over the past 30 years.
For Harkin, Mary McAleese's interview was "a standout" of the series. Due to her conservative upbringing and religious background, he feels that she "represents that middle Ireland of religious parents whose faith is very important to them". Like McAleese, they are good people, he explains, who, although initially struggling to understand homosexuality, have decided not to let a church tell them how they "should view people". Harkin notes that his own mother "really looked to Mary McAleese as a role model in that respect", adding that McAleese is "that person who will change minds".
Harkin explains that although the project is about queer history, "there's also an element of what still needs to be done". Although Ireland has made great strides in its acceptance of the LGBTQ+ community, "there still are attitudes of homophobia" present in Ireland that are detrimental to the mental health of our LGBTQ+ young people. He emphasises that change has happened on a "national level", but it has been quite "Dublin-centred", while in rural areas, those harmful attitudes still linger.
In terms of education, Harkin believes reform is vital and urgently needed to establish "an education system that teaches acceptance". He advocates for the implementation of mandatory workshops, similar to those that ShoutOut currently offers, in secondary schools around the country. The current attitude in many church-owned schools of "everyone should be straight but if you're gay it's OK" is covertly homophobic and potentially harmful, he argues. He discourages anything that "places heterosexual relationships on a higher footing than same-sex relationships" and asserts that any bullying or name-calling in schools "needs to be stopped and cannot be tolerated".
He hopes young people will come away from this interview series with "a better understanding and appreciation for the work that was done". He believes the LGBTQ+ youth and their allies must ask themselves what they can do to further the movement, driving home the idea that "you don't know where you're going if you don't know where you've come from", .
For any young person struggling with their identity, Harkin's advice is not to "try to be something you're not because it will harm you". He encourages anyone, who feels safe to do so, to "be brave [and] take that first step" because "nobody ever regretted being who they are". For those who cannot confide in family and friends, he recommends seeking out online support groups like Belong To Youth Services, or speaking to a trusted teacher or youth worker.
Overall, Harkin is optimistic about where Ireland is in its acceptance of the LGBTQ+ community. He recognises that there has been "a major shift in a very short period of time" and is glad to see that "homophobia is no longer viewed as acceptable".
Know Your Queer History launched today at noon, with Harkin's conversation with Mary McAleese. Featuring two episodes per week, the interviews will be available to watch on ShoutOut's Facebook, Youtube and Instagram pages.