Trinity College Dublin Students' Union (TCDSU) and the TCD BDS campaign group have called on College academics to sign a pledge to boycott Israeli academia.
A Google Form where staff members can sign the pledge has been sent to all heads of Trinity's schools.
The pledge, which is part of an open letter written by Scholars for Palestinian Freedom, calls for an "institutional academic boycott" until "Israel complies with international law and universal principles of human rights".
ADVERTISEMENT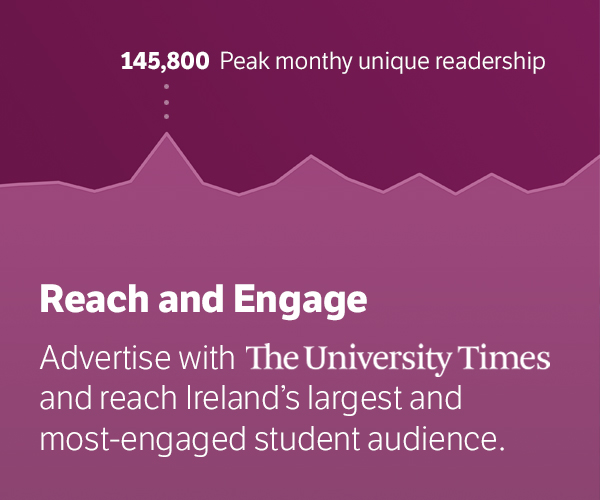 The letter states: "In the classroom and on campus, we commit to pressuring our academic institutions and organizations to respect the Palestinian call for Boycott, Divestment and Sanctions of Israel by instating measures that remove complicity and partnership with military, academic, and legal institutions involved in entrenching Israel's policies."
It also includes a pledge to support "student activism on campus, including, but not limited to sponsoring joint events and holding our universities' accountable for violations of academic freedom" and a pledge to highlight "Palestinian scholarship on Palestine in syllabi, our writing, and through invitation of Palestinian scholars and community members to speak at departmental and university events."
Signatories of the letter also commit to actively including Palestine as "a space and place worthy of substantive and historical integration into critical theory, not only as a case in a list of colonial examples".
The letter also includes a commitment to "support community efforts and legislation to pressure our governments to end funding Israeli military aggression".
TCD BDS is also holding a protest today in solidarity with Palestinians who are engaging in a general strike.
The description of the event on Facebook states: "Palestinians across Historic Palestine are observing tomorrow a General Strike to protest Israel's massacres in Gaza and settler-colonial and apartheid repression and ethnic cleansing against Palestinian communities everywhere."
"A call has gone out from families in Sheikh Jarrah, from Palestinians inside the Apartheid State of Israel, and from the occupied West Bank for solidarity actions across the globe!", it added.
The groups are urging protesters to wear masks and to maintain social distancing protocols.
Conflict between Israel and the militant group Hamas continues to rage, despite US President Joe Biden's calls for a ceasefire.
Israel airstrikes continued to bombard Gaza this morning, according to the Washington Post. Hamas's rocket attacks have slowed, as Israeli airstrikes close off the group's underground tunnels and disable its launch sites.
Some 212 Palestinians have died in Gaza due to Israeli airstrikes, while the death toll in Israel stands at 10.
The Boycott, Divestment, Sanctions (BDS) movement works to end international support for Israel in the context of the country's treatment of Palestinians.
In 2018, students voted for Trinity College Dublin Students' Union (TCDSU) to support the BDS campaign.
Correction: May 20th, 2021
A previous version of this article incorrectly stated that the open letter had been circulated by the Irish Academics for Palestine. In fact, it had been circulated by Scholars for Palestinian Freedom.