A group of coronavirus conspiracy theorists entered the east side of Trinity's campus earlier today, carrying placards and chanting.
The group appeared to be targeting Trinity's Prof Luke O'Neill, who has led the charge over the past year in educating the public about the coronavirus and vaccines.
In an email statement to The University Times, Catherine O'Mahony, a Trinity media relations officer, said: "A group of around 30 protestors gathered outside the CRANN building on Pearse Street at around 4 pm today and pushed their way into the Trinity College Dublin campus through the Science Gallery Gate for several minutes."
ADVERTISEMENT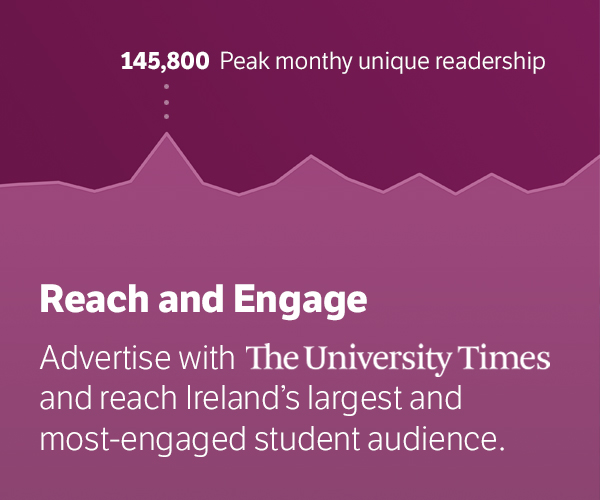 "They left when requested to do so by security personnel", she added. "An enhanced security protocol has been put in place for the gate."
In a video seen by The University Times, the protesters can be seen walking around Trinity's post office and gathering outside the Lloyd Institute. The protesters then exited campus and marched down Pearse St.
Anti-vaccine and anti-lockdown protesters marched through the streets of Dublin earlier this year, with large groups gathering in the city centre and close to RTÉ's headquarters.
RTÉ News reported in March that 11 people had been arrested during one protest for breaches of coronavirus regulations.
The protest in question started with 100 people gathering in the Phoenix Park and marching to the GPO.
The Irish Examiner reported on a separate protest – consisting of anti-lockdown, anti-vaccine and far-right groups – in February that led to the arrest of 23 people, after hundreds gathered in Dublin, leading to clashes with the Gardaí.
Protesters attacked Gardaí on Grafton St, throwing fireworks, cans and bollards. Three Gardaí were injured during the protest and one was hospitalised.
Speaking after the even, Gardaí Commissioner Drew Harris said that the Gardaí would investigate the protest.
"Very regrettably, people arrived intent on violence. They engaged in attacks on members of An Garda Síochána including the throwing of a firework type device," said Harris.
Harris added: "They had no reasonable grounds for being there in the first place so we will pursue particularly those who formed a very hard core to deal with."
"You don't carry a firework to a protest with any other purpose than to engage in violent conduct. We will follow through with an investigation to bring the perpetrators to justice."