Since its inception, Trinity Education has situated prospective students as its target, but this may be starting to change. The curricular legacy it aspires to cultivate has been the focal point of Trinity Education, but student criticism and advocacy have revealed how future-centric changes have at times sacrificed the concerns – and education – of current students.
With integration of the Trinity Graduates Attributes into the expanded elective programme, Open Module initiative and Joint Honours course, the logistical operation of Trinity Education is becoming clearer. It has emerged from its phased implementation, having shed the apparently redundant 'P' of Trinity Education Project in October 2020, with central reforms that aim to put students first.
Kevin Mitchell, Senior Lecturer/Dean of Undergraduate Studies, explains that Trinity Education has a central mission of "opening up some space in the curriculum for open modules, and Trinity electives, so where students could take a module from another subject across the common architecture subjects or from a college-wide topic in the Trinity electives, and enrich their own educational experience by exposure to a different subject".
ADVERTISEMENT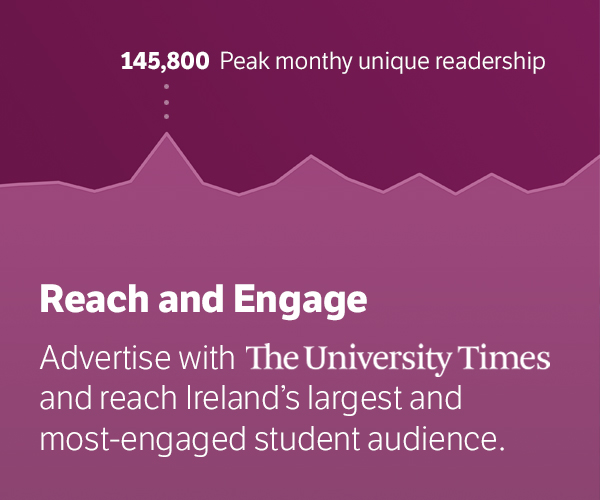 Mitchell explains that "it doesn't really matter that much what the topic is that you're that you're studying" but that exposure to a new way of approaching an issue was central to the Trinity Education consciousness-expander approach.
Indeed the open module system was specifically designed to promote curiosity about disciplines outside degree subjects. He insists, however, "we didn't want to go all the way to a pick and mix model like they have in some American universities, where you can do lots of different things, but it's a bit superficial".
Despite an uneven implementation, Associate Dean of Undergrad Science Education Áine Kelly tells me that the possibilities for growth are abundant. The Trinity electives were a "more ambitious" development from the previous Broad Curriculum initiative: "We wanted to provide new modules, completely purpose-developed modules that were entirely stand-alone that students – no matter what their course – they didn't have to have any prerequisites and they could choose one of these modules."
We didn't want to go all the way to a pick and mix model like they have in some American universities, where you can do lots of different things, but it's a bit superficial
The suite of modules introduced cover research and expertise-driven topics, as well as electives covering "grand societal challenges". They were developed on the basis of the Trinity Graduate Attributes that Trinity Education espouses and purports to instil in students. Module development involves a process of developing proposals to be submitted to a review committee with heavy involvement of academics and module coordinators to ensure parity of quality and assessment.
Although academic expertise was central to developing the electives at its inception, student advocacy has played a central role in developing additional and future proposals. Following an online petition and campaign, students successfully advocated for the development of a Black Studies elective in June 2020. Kelly explains, "if there's anything specific that students would like to see developed, it would be great to try to bring those proposals through".
Kelly spotlights the multi-disciplinary body of students taking the electives, explaining that every module has a group element designed for students to bring their disciplinary insights and perspectives. The inclusive design of electives has quelled "trepidation from students". "It's really important that we reassure students that we understand that it's a completely multidisciplinary group, and that we'll make sure that the students are supported all the way through to do well in the module."
Although Mitchell accepts that there is "a growing interest, indeed a demand from students" to provide modules about pressing issues like climate change, there doesn't exist a structural forum for student engagement and suggestions. "[I]t sounds great to involve the students and get their opinions, but then there's no point doing that unless you have some mechanism to collate all those opinions and to actually act on them".
Another aspect of Trinity Education is the Open Module system, constructed in conjunction with the electives. A balance was needed to avoid fleeting engagement with new subjects, but challenge the potential intellectual isolation of single-honours courses. Mitchell emphasises the benefits of such a system: "It's giving students an exposure to a way of thinking that can open their eyes with respect to their own discipline."
One aspect of Trinity Education that was plagued by logistical difficulties and pushback by students was the replacement of TSM with the Joint Honours programme. Current students were concerned about the possibility of changing subject combinations under the "pillar" scheme, criticising the programme for framing them as collateral in its curricular overhaul.
Prof Graeme Murdock, associate dean of undergraduate common architecture, explains that proper implementation is a vital ambition for the future, to prevent "a lot of irritation for students when they feel that they didn't get the right information, especially in time to make good decisions that they want to make".
If there's anything specific that students would like to see developed, it would be great to try to bring those proposals through
During his tenure as director of the Centre of European Studies, Murdock's experience with Columbia University was "very instructive", but it was important to "try and strike the right balance between respecting inherited wisdom, but also being open to change".
Mitchell further describes that the major/minor dichotomy in the US is "very different" from the Trinity Education structures. Learning reinforcement through opening space for new ways of engagement with sufficient flexibility was a priority. Incremental curricular progression in a specific discipline should be complemented by "taking some time out of that, and giving it to students to explore a bit more intellectually".
However, he explains his aversion to an American pick and mix structure: "Coherence is a really important word for students – that they don't just want to come along and be faced with a website with all sorts of different options… They want to have the sense of thought-through structure, that there's combinations of subjects that work together, that there's a kind of organised purpose to all this."
Prof Iris Moeller, head of the Department of Geography, explains: "Geography is inherently interdisciplinary and our research is often carried out in close collaboration with colleagues in cognate disciplines. It is great to get students to experience the value of such interdisciplinary perspectives through the JH programme."
With continuous expansion in the participating schools – most recently Law and Computer Science – in the Joint Honours Programme, Murdock explains this "is all positive because we're having a different range of experiences and voices, and joining together to work together on Joint Honours combinations".
Murdock notes that what remains imperative is continuous engagement with students. "We are in a very fortunate position to have some excellent student reps right now. And they are vital to the whole thing, because it's only by continuing to kind of dialogue with students that you find out where the issues are – you get that perspective about what further things they're hearing students would like, but maybe currently isn't possible."
Coherence is a really important word for students – that they don't just want to come along and be faced with a website with all sorts of different options
The absence of mechanisms for students to offer meaningful feedback has been made stark in the past year. For Murdock, this highlights the need to"reinforce our collective effort to respond and continue to work hard to make things efficient and effective, and to deliver for students on what they want."
Academic and pedagogical imperatives, Mitchell explains, must sometimes concede to logistical difficulties. What remained the core of his work, both in restructuring the Science stream system as Associate Dean for undergraduate science education and in his work on Trinity Education, was optionality for students. "There's still some lingering issues that have to be resolved to make sure that everybody's curricular structure works within that big system… But my hope is that the payoff is all of this opportunity that will be there."
Curricular reform that facilitates student voices and creates mechanisms for ongoing, constructive engagement is not yet a reality. But initial logistical difficulties are not an accurate reflection of Trinity Education, and there is a real opportunity to incorporate active student voices into formal engagement structures and situate them at the heart of Trinity Education.