Roser Rullo is likely one of the youngest entrepreneurs to ever have been profiled by The University Times, having launched her pre-loved handbag business, Monadiki, directly after graduating from secondary school in 2020.
"When the Leaving Cert was cancelled last year, after all the emotional ups-and-downs of these uncertain times, I decided to flip my mindset and embrace the opportunity of having plenty of time to think and be creative", she says.
Rullo began collecting and selling a unique selection of vintage handbags online in December of 2020. "I envisioned and brainstormed… and made it a reality", she explains. Monadiki's collection of vintage bags is artfully curated, offering an array of beaded and feathered bags in vibrant colours that are sure to make the perfect addition to any post-lockdown party wardrobe.
ADVERTISEMENT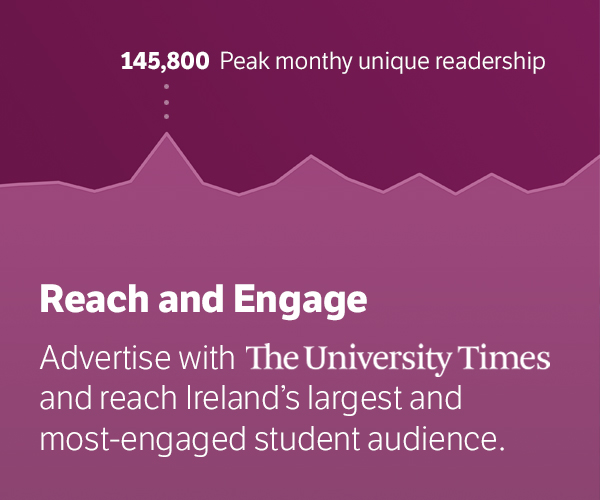 What began as a simple gap year project has since flourished into a thriving business, as Rullo has watched Monadiki grow at an impressive rate in the few months since its launch.
Rullo's enterprising attitude was fostered from a young age, she reveals, growing up in a family of entrepreneurs. "Since I was very young, entrepreneurship has naturally grown on me", she says. "As young as seven, I made bracelets and sold them in local markets and fairs, I sold muffins to sponsor my summer camps."
It almost seems as though such a venture was an inevitability for the young entrepreneur: "I have this natural tendency [towards] seeing business opportunities everywhere and I have always wanted to give it a shot. So why not now?"
Working from home on Monadiki over the course of the past year, Rullo has split her time between Ireland and Spain. With one foot in each location, she has found social media crucial for growing Monadiki remotely. "What makes social media so wonderful is that I have been able to interact with customers from all over the world and connect with so many amazing people and creators", she explains. "My heart is filled with all the local support and feedback!"
Reflecting upon her experience of launching a business during lockdown, her advice for others wishing to do the same is to "just go for it!" She elaborates on this by urging others to "give it a shot and stay consistent. I am a strong believer that consistency is key – whether it is publicly or behind the scenes."
"Have a very clear vision of what you want your brand to be and what you want to transmit, and make sure this aligns with who you are as a person", she advises. "Stay genuine and true to yourself and your brand."
More than anything, she advises budding entrepreneurs to "be consistent, keep working and learning", following this with the assurance that, sooner or later, "everything else will fall into place".
Monadiki's glitzy vintage handbags are the perfect accessory for post-lockdown socialising – their unique retro-extravagance make them the ideal conversation starter. Grab one in time for the return of the roaring 20s!
You can find Monadiki on Instagram @monadiki.shop.