The television adaptation of Sally Rooney's Normal People has received 15 nominations for the Irish Film and Television Academy (IFTA) Awards.
Directed by Trinity graduate Lenny Abrahamson and Hettie Macdonald, and starring Lir graduate Paul Mescal alongside Daisy Edgar-Jones, the series was a major hit during the lockdown last year.
The show was nominated for a number of awards in the Drama categories including Best Drama, Best Script, Best Director for Abrahamson, Lead Actor for Mescal, Supporting Actor for Desmond Eastwood and Fionn O'Shea and Best Supporting Actress for Sarah Greene.
ADVERTISEMENT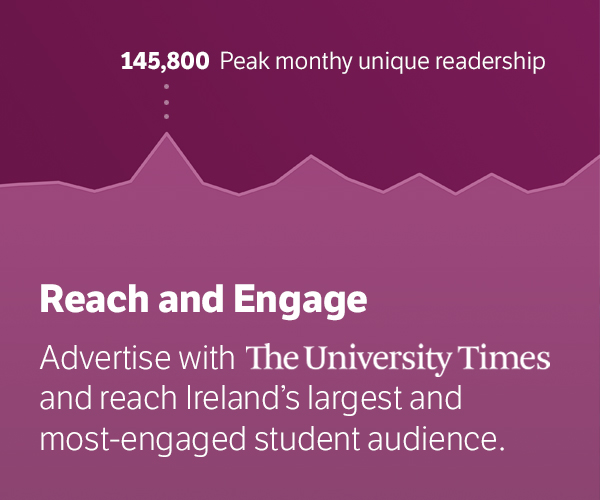 Other nominations include Kate McCullough and Suzie Lavelle for Cinematography, Lorna Marie Mugan for Best Costume, Nathan Nugent for Best Editing, Lucy Van Lonkhuyzen for Best Production Design, Steve Fanagan, Niall Brady and Niall O'Sullivan for Best Sound.
Sandra Kelly and Sharon Doyle were nominated for Best Makeup and Hair and Stephen Rennicks for Best Score.
The series was also nominated for two Golden Globe awards and four Emmy awards.
Showing on BBC Three and RTÉ in April and May 2020, the show follows Connell (Mescal) and Marianne (Edgar-Jones) as they attempt to navigate contemporary adult life as Trinity students while also balancing a tumultuous on-and-off romantic relationship.
It also features a number of fellow Lir graduates, including Frank Blake as Alan Sheridan, Marianne's abusive older brother, Éanna Hardwicke as Rob Hegarty, a childhood friend of Connell's and Kwaku Fortune as Philip, a college friend of Marianne's.
Mescal recently won a BAFTA award for his performance as Connell. In his acceptance speech for the award, he said: "I fully was not expecting to be here, so I have no clue what I'm going to say!"
He dedicated the award to a number of people including "everyone at Hulu and the BBC, everyone at Element" and directors Abrahamson and Macdonald.
The novel on which the series was based has picked up a long list of awards since its release, including the Book of the Year at the British Book Awards, Costa Novel Award, Novel of the Year at the Irish Book Awards, and the Waterstones Fiction Book of the Year.
It was also longlisted for the 2018 Man Booker Prize and shortlisted for the 2019 International Dublin Literary Award.
The New York Times called Rooney the "first great millennial author". Critics have praised the novel for its accessible yet profound style, and her sensitive but honest depiction of relationships in the modern world.
A native of Castlebar, Co Mayo, Rooney studied English in Trinity, graduating with a degree in American literature. She was elected a scholar in 2011.