Mary Lou McDonald has said that Sinn Féin is committed to investing "hundreds of millions" of euros into the higher education sector if the party gets into government in the next general election.
At the "Future of Ireland" panel hosted by the Irish Universities Associations (IUA) yesterday, McDonald laid out her party's radical plans for higher education, focusing on funding and access.
"I want to acknowledge that there has been much progress in access to education over the years, but it's also important that we acknowledge that it hasn't been enough, that we're not there yet, because to this day huge systemic barriers still exist for students", she told attendees.
ADVERTISEMENT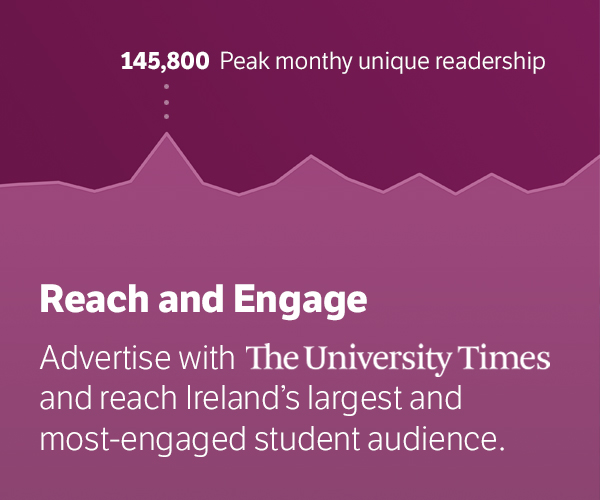 "I don't think we can talk about education as the great leveler while the embedded inequalities in access to higher education still persist. We have to confront this reality and, more importantly, we have to change it."
McDonald said her party aims for a predominantly state-funded third-level sector, reducing fees by €500 per year with abolition being the end goal.
"The IUA recognises there has been a sustained period of disinvestment in higher education, with cost passed on to students and families, and we can see the result of this in the fact that we have the highest fees in the European Union. On a per-student basis, we're still far below pre-crash levels", said McDonald.
"While the government is waiting on recommendations from the EU analysis of funding options, Sinn Féin has always been clear. We are firmly committed to option one of the three options outlined in the Cassells report."
"This means, of course, a predominantly state-funded system that we believe could be delivered over the full lifetime and mandate of a government, reducing fees with the endpoint of abolishing them, and replacing those revenues and additional revenues with public funding."
To tackle systemic inequality, McDonald called for the SUSI grant to be "significantly expanded".
"SUSI grants are the most important policy tool for increasing access to higher education for low-income families, and yet there hasn't been an increase in the rates for a decade."
She also promised to increase funding in research to meet the EU average, saying: "I think the higher education sector has to be at the centre of a transformed state policy that rejects any notion that there would be purely a commercial or a neoliberal stranglehold on research, and instead that we unleash the power of research for the public good. So Sinn Fein would ramp up and rebalance research and development by increasing funding to the EU average."
When challenged by panel MC Louise Byrne on the feasibility of such radical changes, McDonald asserted that the party is under no illusions about the cost of its ambitious plans.
"It's a big job. It's going to cost state resources into the hundreds of millions. I'm saying that very openly. This is a very considerable investment, but it is certainly one that we are committed to", she said.
In the coming weeks, a bill to significantly restructure the governance of Irish universities will undergo pre-legislative scrutiny in the Oireachtas.
In the heads of bill published in May, Trinity was the only university specifically mentioned as being potentially excluded from some of the proposed reforms to college governance.
This softening of the government's stance will come as a relief to many in Trinity, as the proposed reforms have been met with widespread condemnation and scepticism in College.
Speaking about the bill during the panel, McDonald welcomed the proposed reforms overall.
"I think we have to use this opportunity to ensure that students and staff have a greater say in decision-making to provide inclusive education opportunities, to deal with issues of precarious work in higher education and, vitally, to enhance academic freedom and independence", she said.
"It's a question of balancing that sense of autonomy, independence of action, which is necessary to develop any institution, and making sure still that the public person is protected and that there is adequate oversight", she added.