Audio drama has once again become a popular medium, and diving into that field is Springheel Productions with Black Alley – a crime fiction anthology of four hour-long episodes. I spoke to one of the writers behind the project, Fionntán Larney, about the episodes, his inspiration, and his advice to new writers.
A Lir graduate, Larney's first show was Beat, which was performed at the Dublin Fringe Festival in 2018 and later produced as an album. "We realised how much further we could reach in terms of an audience when the show is an album", he remarked, adding how he enjoyed audio's capacity to produce a show that can take place in any location. Or in this case, "have a load of guns" without breaking the bank.
Following Beat, Larney found himself in a place where he "got scared or frustrated or found it very difficult to think of something to write". This led him to revisit the pulp fiction and crime media that inspired a love of fiction in his teenage years, and he concluded that "I should write whatever I want and back myself to do that".
ADVERTISEMENT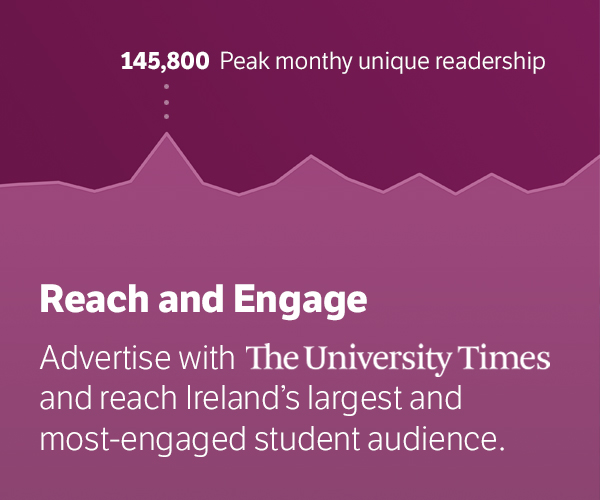 In his words, the production process for Black Alley was "a bit mental". He described "Co-Tenant", the first episode he wrote and the third in the series, as featuring "horrible, gritty characters" in the style of David Mammoth, Quentin Tarantino and Martin McDonagh that put women in male-dominated lead roles.
With the stories now firmly in the realm of audio, Larney wrote "Thunder", the second episode, with the medium in mind. "The plan with that one was very much to make it into a fiction podcast because I knew that some of the actors who were available to do it would not be available for long", he explained. Because two of the actors were in a play at the time, it had to be recorded quickly, finishing just as the first lockdown hit.
Lockdown led to another period of writer's block for Larney until his friend and later collaborator Stewart Shields reached out. This period of collaboration resulted in "Hiding Trout", the first episode in the sequence. The pair had frequent zooms, and he reflected that "a lot of [his] life this year has been zooms every day, either writing or editing with [his] incredible audio engineer Morgan Beausang".
Producing any show comes with its highlights and challenges. When asked what his were, he said his highlight was seeing some of Ireland's best actors bring his writing to life. He cited Clare Barrett's performance in "Hiding Trout" as one of the stand-out examples of this, with her ability to hit comedic beats he had never imagined.
By contrast, the biggest challenge was doing the project with "next to no budget". Having listened to the episodes, this struck me as even more impressive as the quality is top-notch and the passion that went into them is evident throughout. "We've been doing a lot of [Zooms] on a wing and a prayer and a lot of favours", he explained. Despite this, the team are "really proud of what [they've] been able to make".
Larney was modest about his abilities when asked about the differences between writing for stage and audio, stating that he didn't have "a whole lot of experience [with writing]" – or that he didn't feel like he did. One of the key things was to develop an intuition for "what is visual and what needs to be heard." He emphasised the most important thing to them was "trusting that your audience are smarter than you think they are and will pick up on stuff," and he joked that "if they don't that's just a reason for a re-listen."
While I have to admit that crime fiction isn't normally my preferred genre, the Black Alley episodes are outstanding. I loved the way they focused on mundane settings and featured relatively normal people and their relationships. One of my favourite parts about "Hiding Trout" was the relationship between the two brothers and how they cared for each other, only seeing the best in the world and in the people around them. The same applied to "Thunder", which emphasised familial bonds even more and featured two original songs performed by Frank Blake and Éanna Hardwicke.
To conclude our interview, Larney emphasised his most important piece of advice for new writers: "I think the main piece of advice that I would love for people to hear is to back yourself", he proclaimed. "If you back yourself and you really push it, it will speak to people. It mightn't speak to everyone you want it to, or to the people that you expect it to, but it will resonate with people and it'll be worthwhile."
He also emphasised the importance of finding a great team. "Find collaborators, work with them and trust them, and give things to them to work on because they're probably empowered to make special things as well."
Springheel Productions can be found on their Instagram page or their website. The episodes of Black Alley can be found on Spotify and Apple Podcasts. The third episode, "Co-Tenant", is available now.